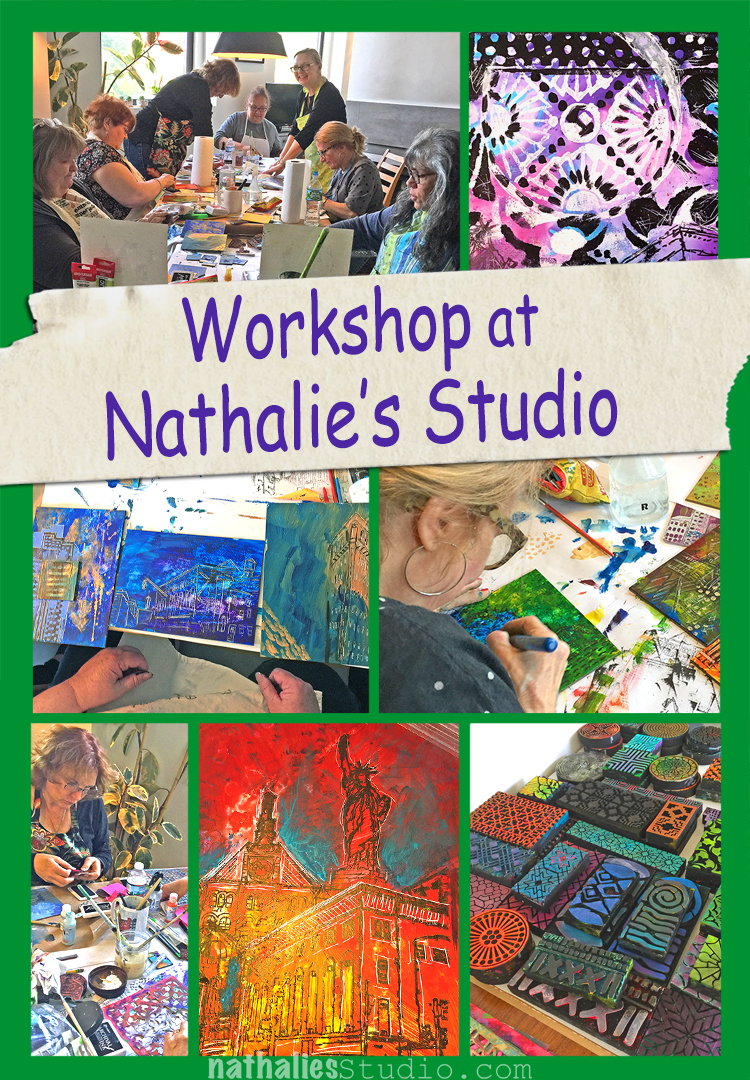 Last Saturday I taught my Stroll Through the Hood workshop here at home in an intimate setting and it was so fun to have 7 wonderful ladies join me. I used to teach a lot of home-workshops in Germany and I would like to do some small ones once in a while here too- this was the first time I did it:)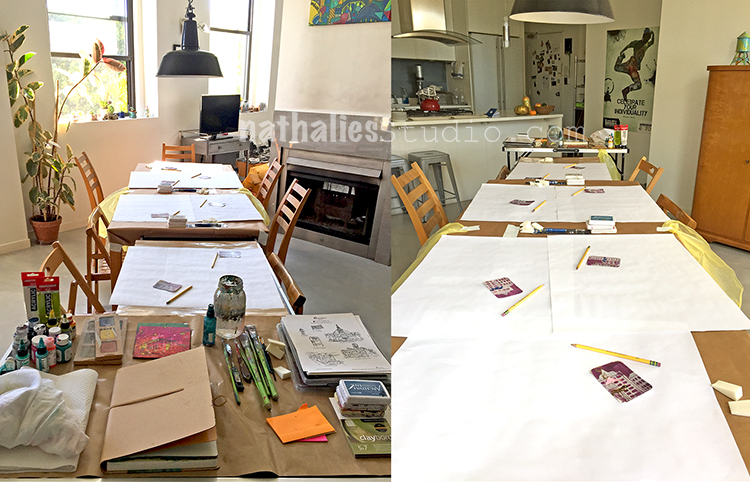 Here is the morning view before they all came- I had set up everything in our dining room/kitchen area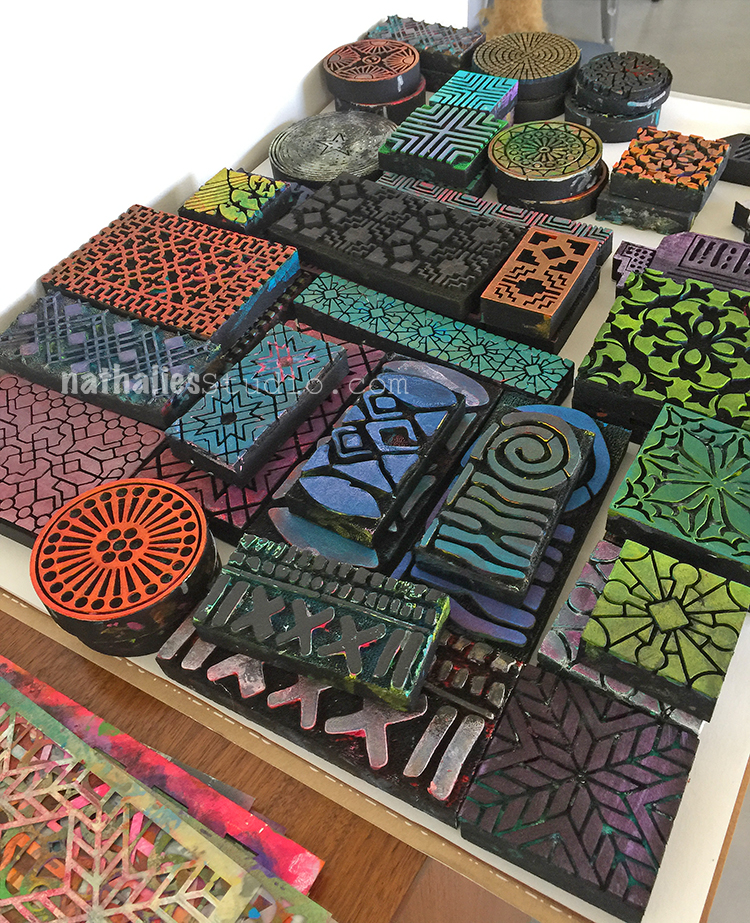 and lot's of supplies were waiting to be used :)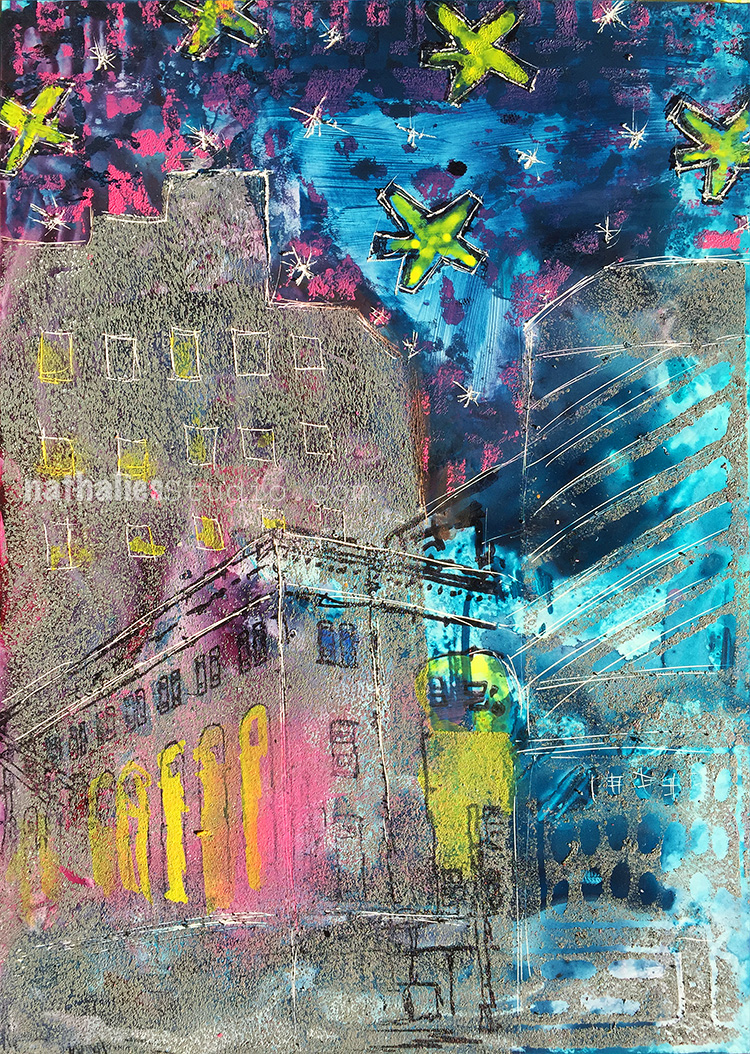 for some fun urban sceneries.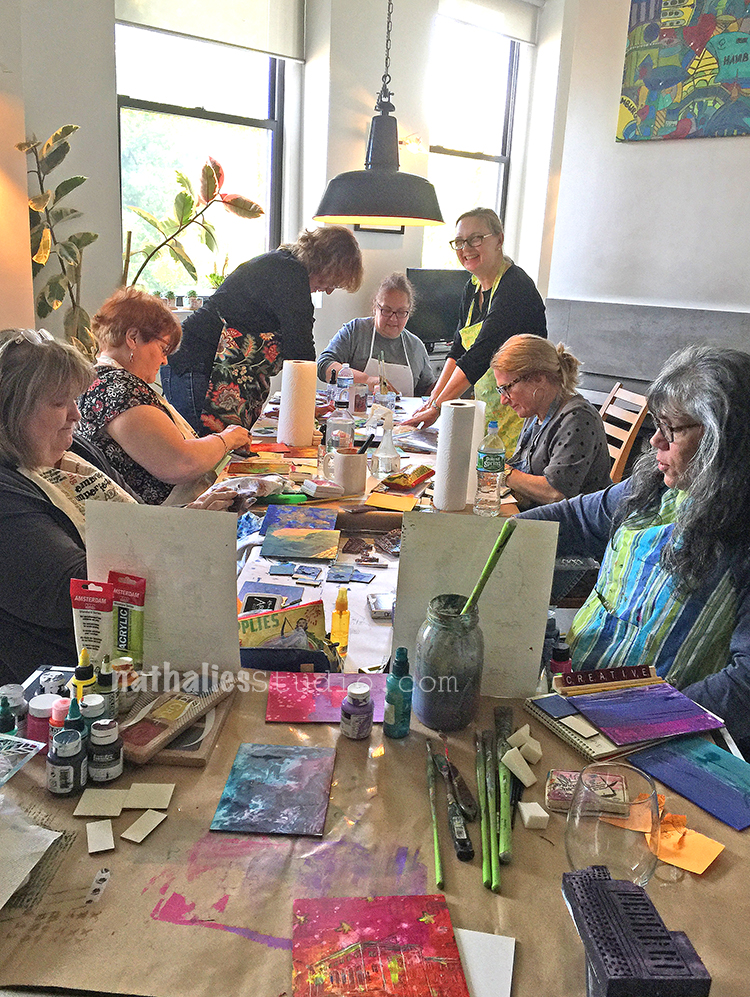 And then there we are already in full force creating. It was so wonderful to have lovely people from Connecticut, Maryland, New Jersey and New York!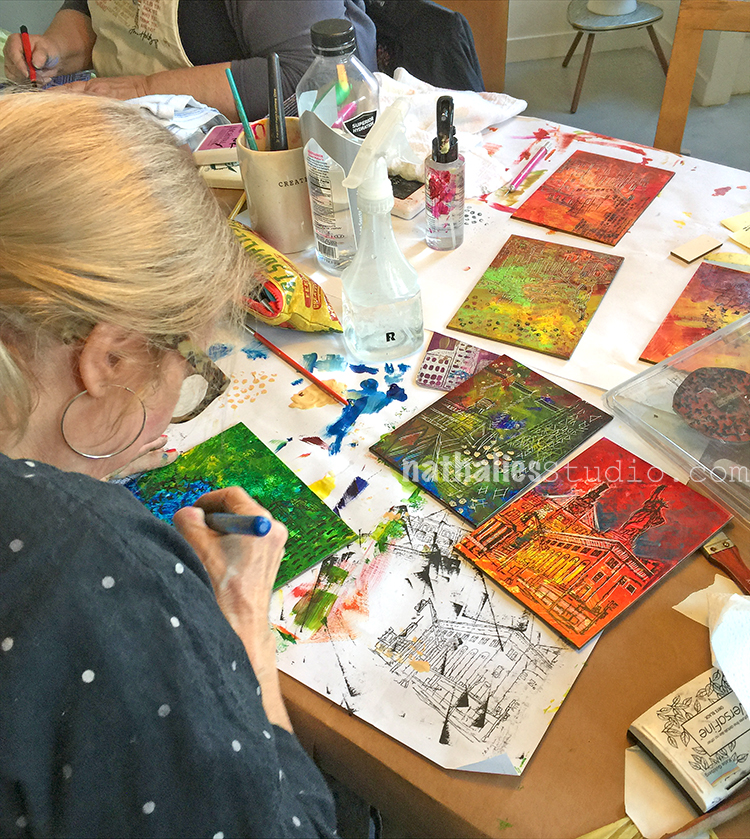 Katie creating some wonderful sceneries –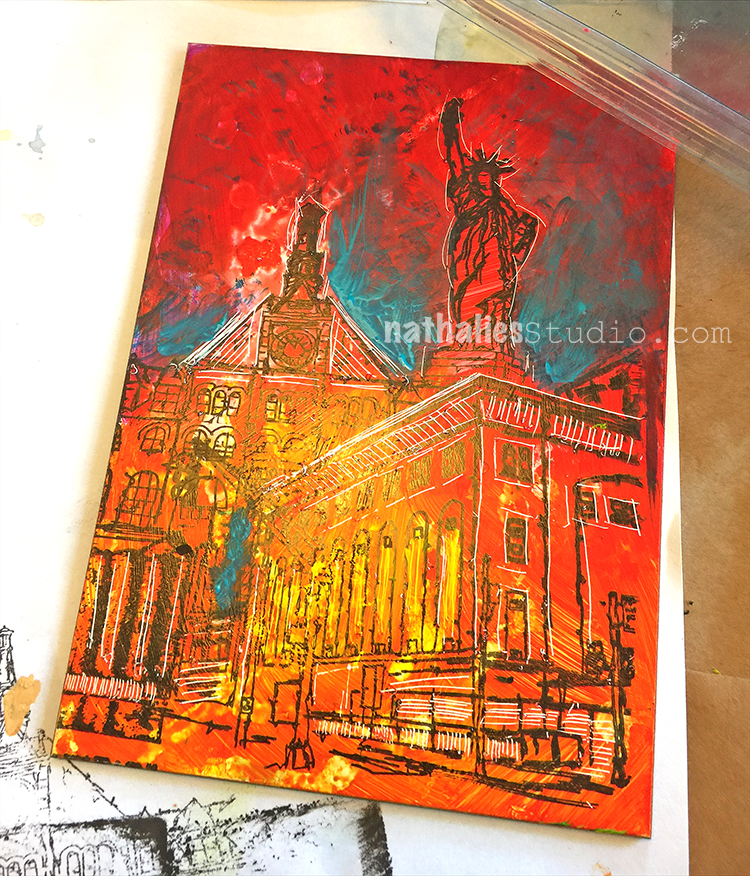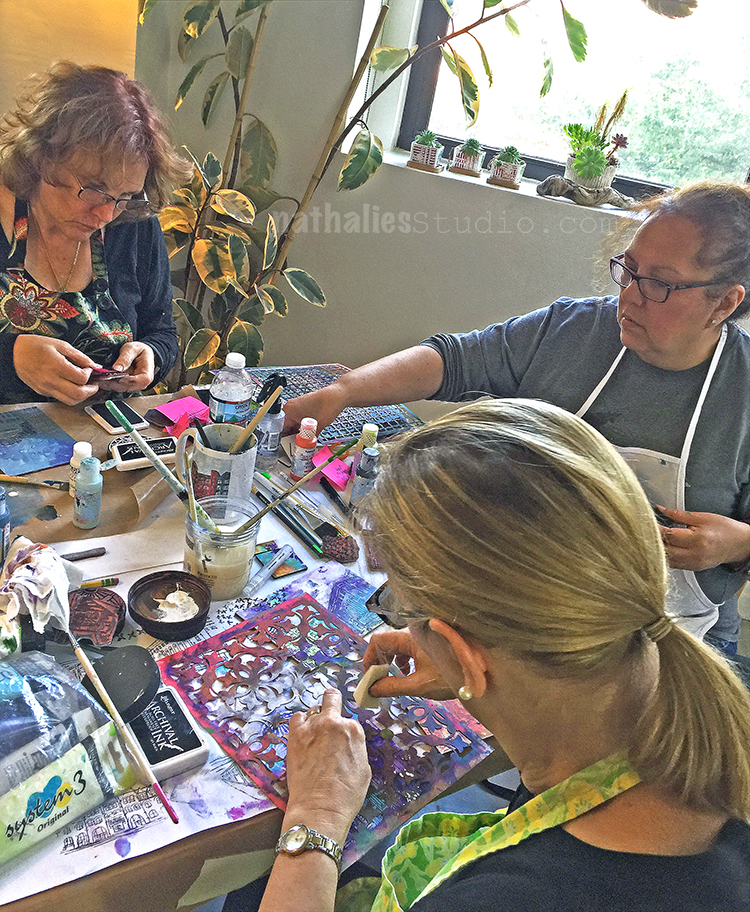 Jill, Theresa and Linda fully immersed :)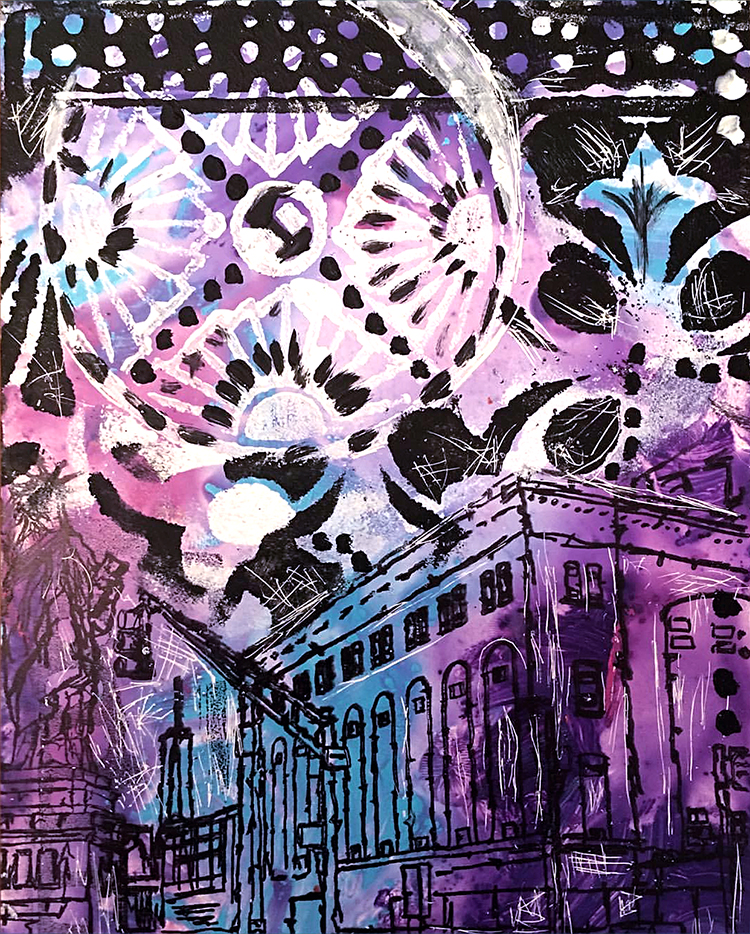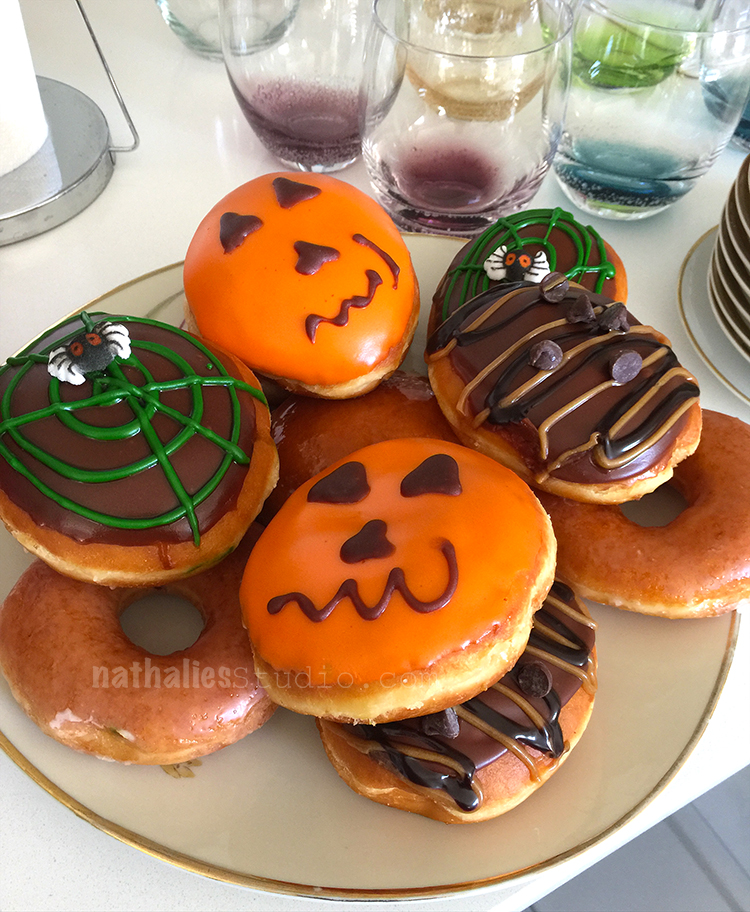 And then there were Donuts …of course with a Halloween theme :)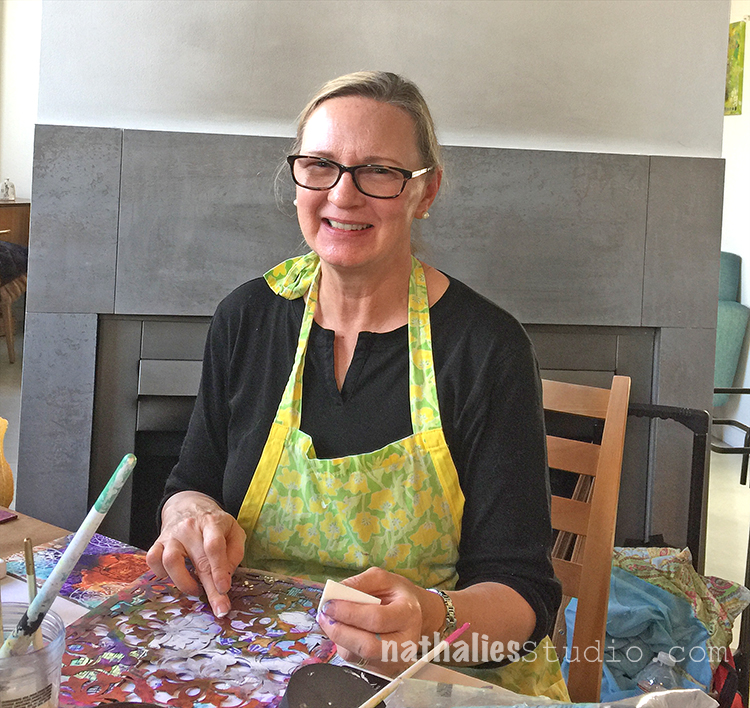 Look at the gorgeous smile Linda gave me after I tortured here to look at me ;)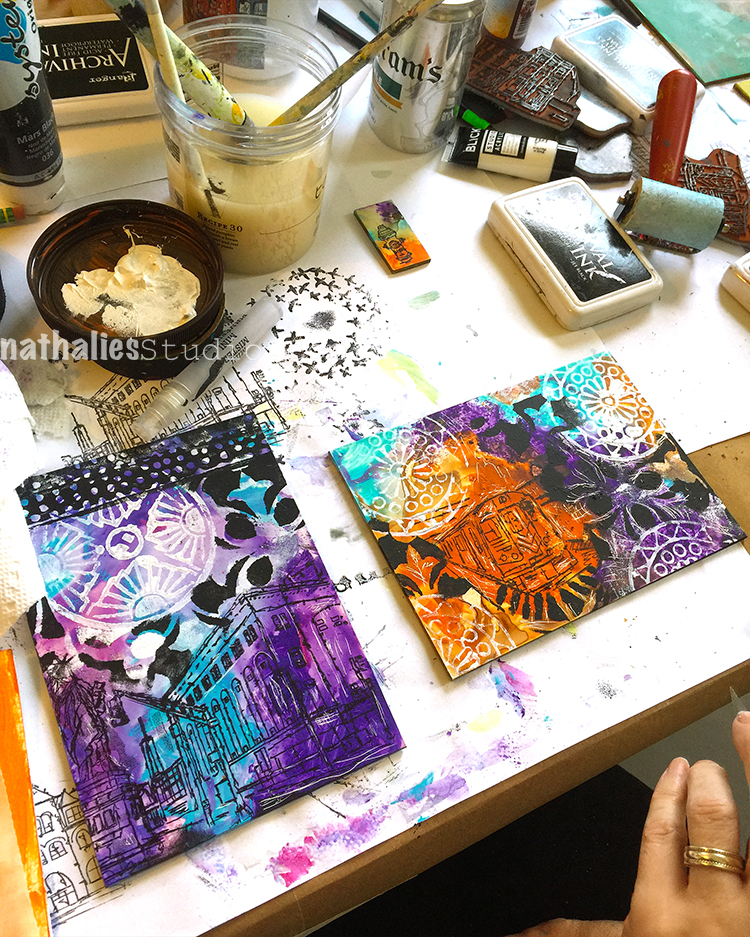 And here are her gorgeous pieces- look at all those patterns and colors- yummie!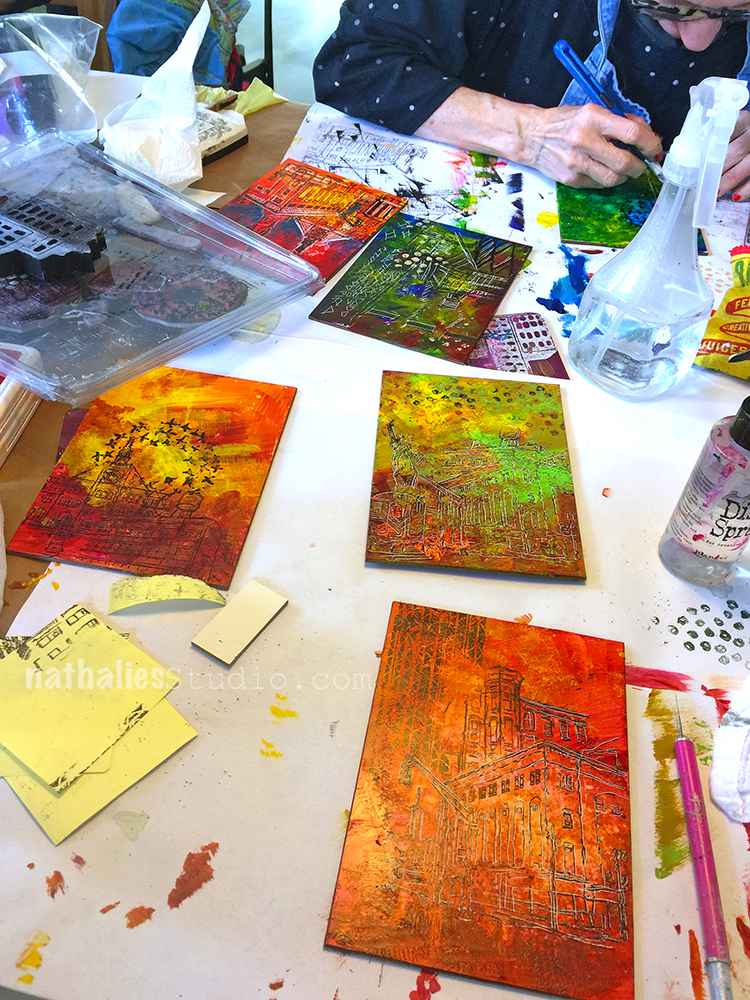 Lea's beautiful work in progress – i love the colors!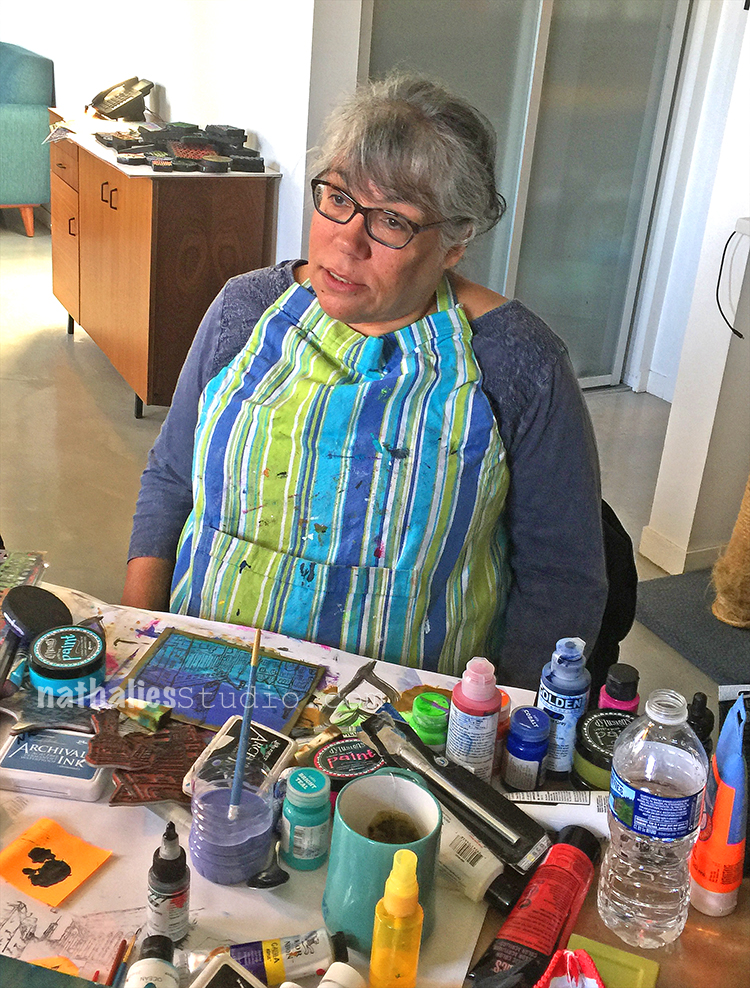 And Maria listening to Anne and creating magic!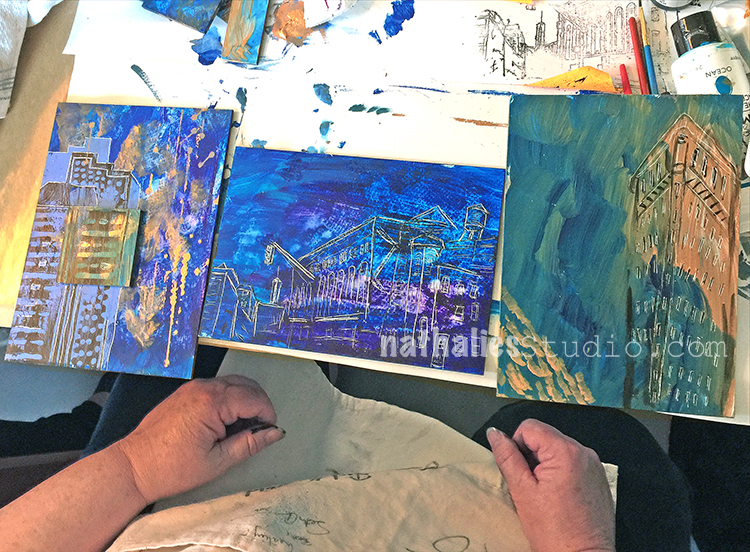 And Anne's beautiful work- I love her Flat Iron building so much!
It was a great day and so I will do a workshop again at my n*Studio :) Probably in February 2018.
If you want to join any of my In-Person Workshops a list of them is posted here. I will be this coming weekend at The Queen's Ink in Maryland (Saturday is sold out but there are still a couple seats in my Mono Print Painting class open!)
I am also teaching my last workshop for this year in Salem, Oregon at Runaway Art and Craft Studio – December 2 -3 – which includes also the Stroll Through the Hood workshop I taught here at home :) I hope you can join me for any of those -I would love to see you!