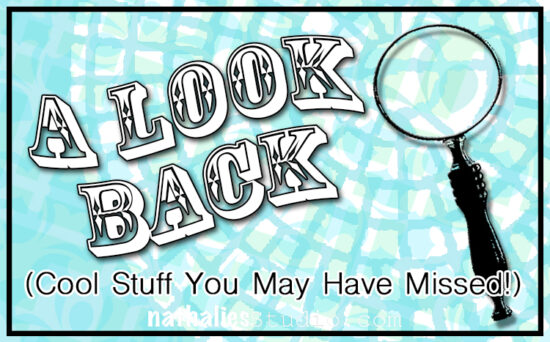 A Look Back – Supplies are one of the things that really inspire me and it's easy to amass a ton of them… and then kinda forget what you have. When I moved recently I was reminded of all the wonderful acrylic inks I have that are good for so many different techniques. It is such a useful supply that I include it in my Art on the Go Kit too lol. Anyway, all this inspired me to work with them again but also to put together this Look Back post focusing on Acrylic Ink.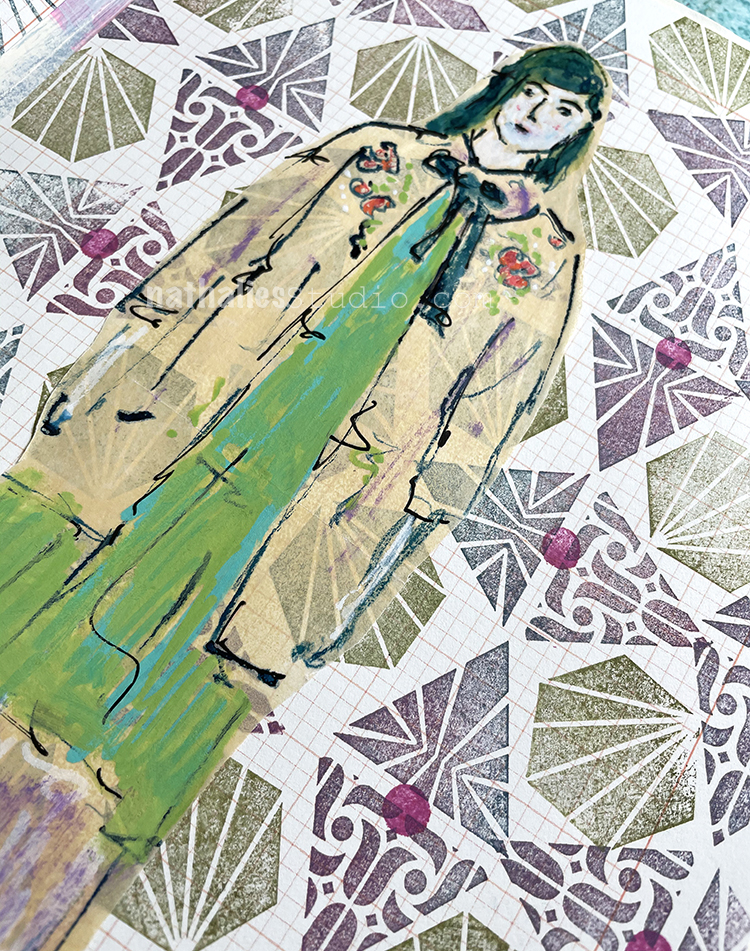 Sketching with acrylic ink is a favorite of mine. I like to use a bamboo sketching pen and work on deli paper. It's a loose and freestyle sketching that takes a bit of patience and multiple dips in the ink to complete, and when it's done I can use matte medium to seamlessly add it into my art journal. Acrylic ink won't reactivate with water so then you can go in and add color and detail with all different types of media. Here's the original post for this art journal page.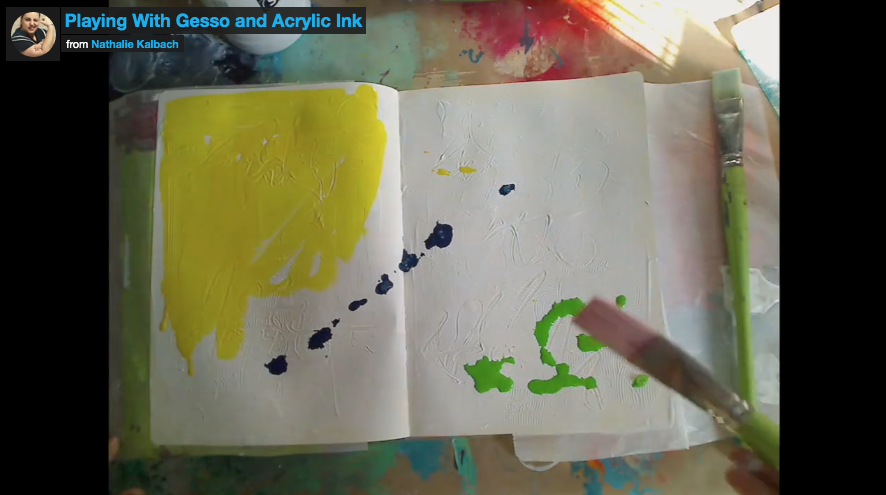 The density of color in acrylic ink is really appealing. I made a video here back in 2015 showing just how yummy it is to use acrylic ink over gesso. Backgrounds with this technique can be bold and bright or subtle depending on your color choices. It's fun to experiment!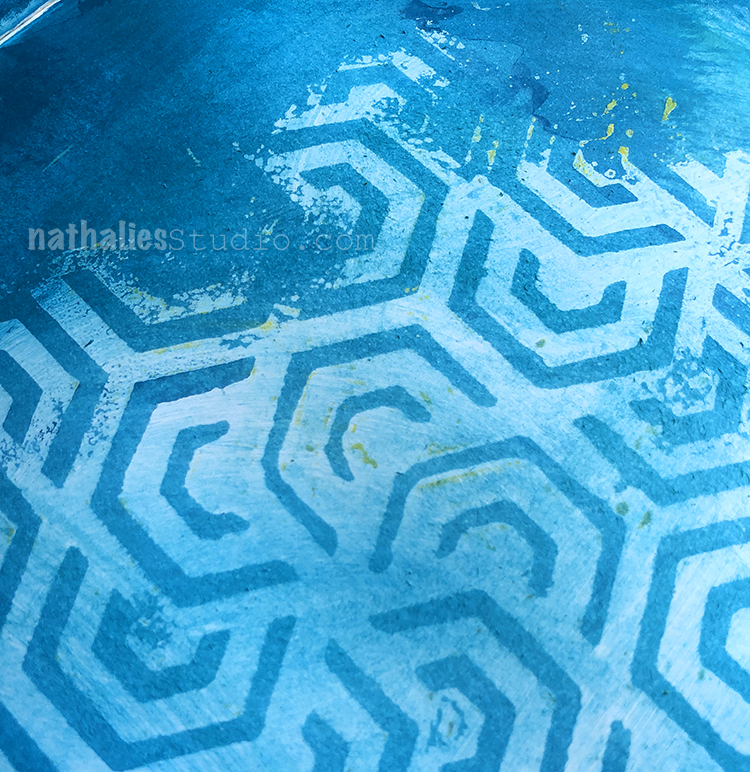 Acrylic ink plays well with lots of other media. In this art journal page I began with white spray paint and my Flower Maze stencil. Once the spray paint dried, I spread acrylic ink on the page and then wiped the ink away using a baby wipe. It had soaked into the blank page but wiped to reveal a lighter blue where the spray paint was. I like this two-tone effect.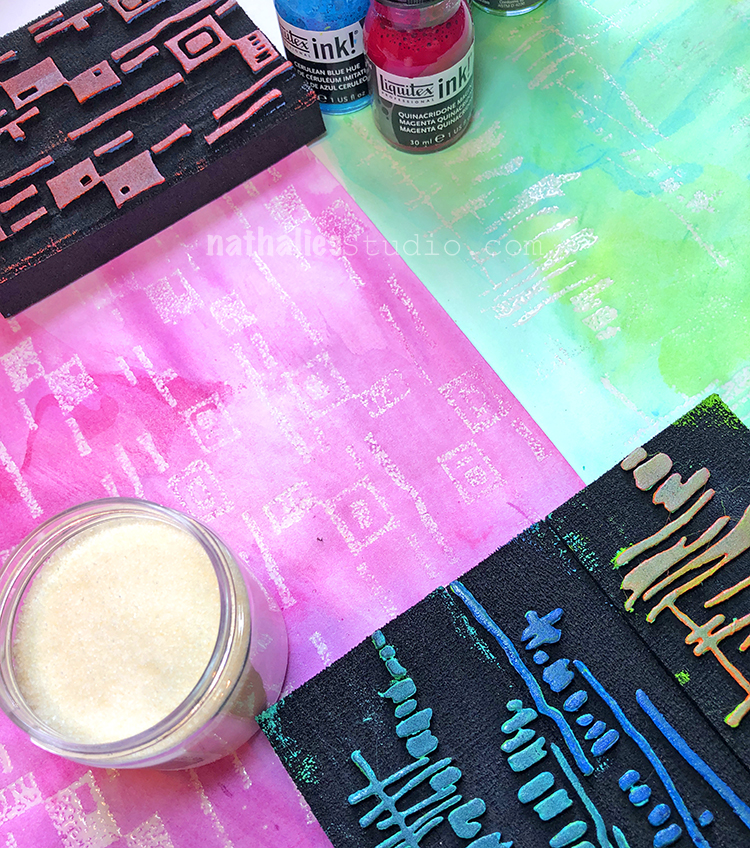 For a more dramatic resist technique, I like to pair it with embossing ink and a foam stamp like my Mid Century Squared stamp. Do your embossing and once it's set just brush on acrylic ink and gently wipe. The smooth embossing will resist the acrylic ink and reveal the stamped embossing pattern. Check it out here in this Foam Stamplifier post.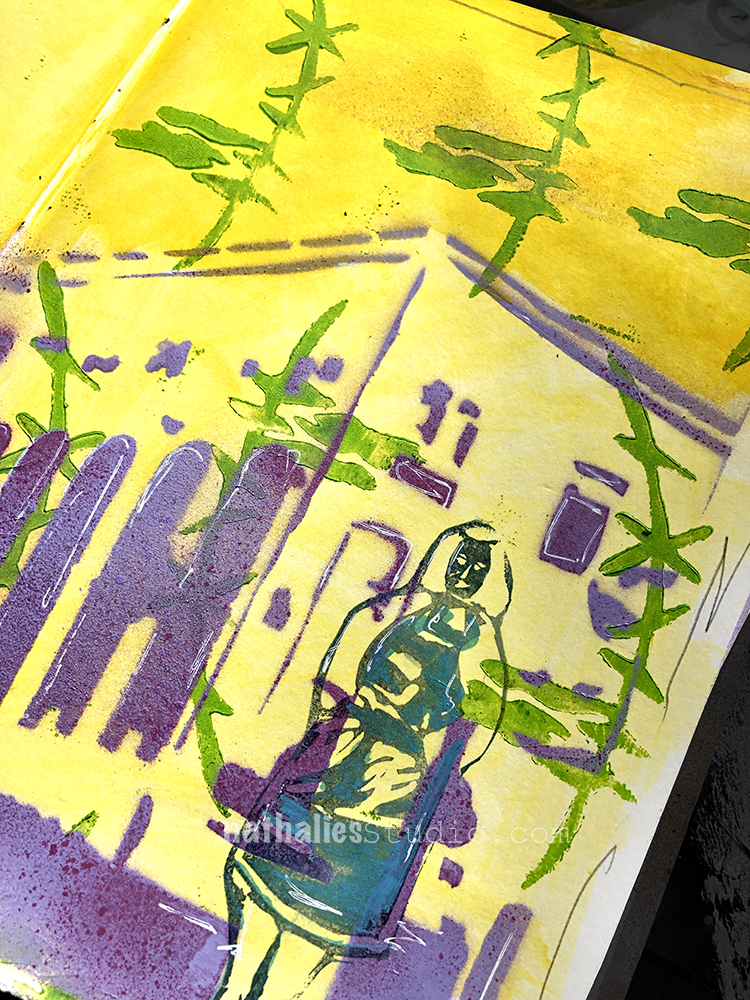 Playing with this resist is also a fun way to finish a page. Here in this art journal spread I used spray paint with a hand cut stencil and acrylic paint with my Groovy foam stamp. When everything was dry I painted yellow acrylic ink over the whole thing – it doesn't overpower anything but ties it all together. Done :)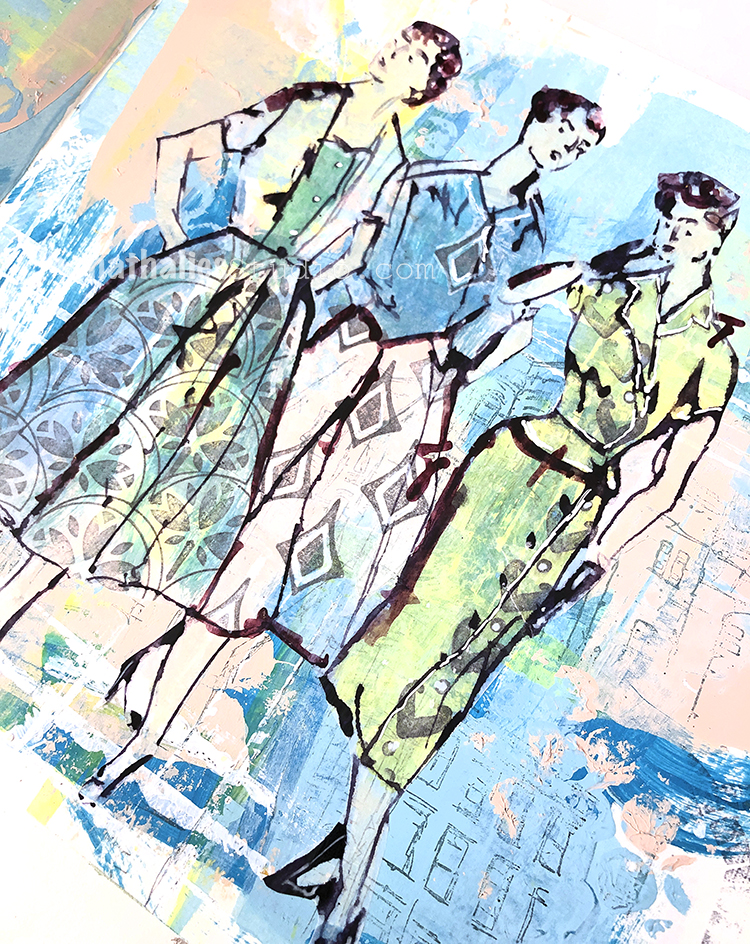 One more example of sketching with acrylic ink above :)
I hope you enjoyed this Look Back post and will try your hand at some of these techniques. Acrylic Ink is super fun, versatile, and comes in the whole rainbow of colors to fit anyone's aesthetic. Here are some of the supplies I used in the projects above: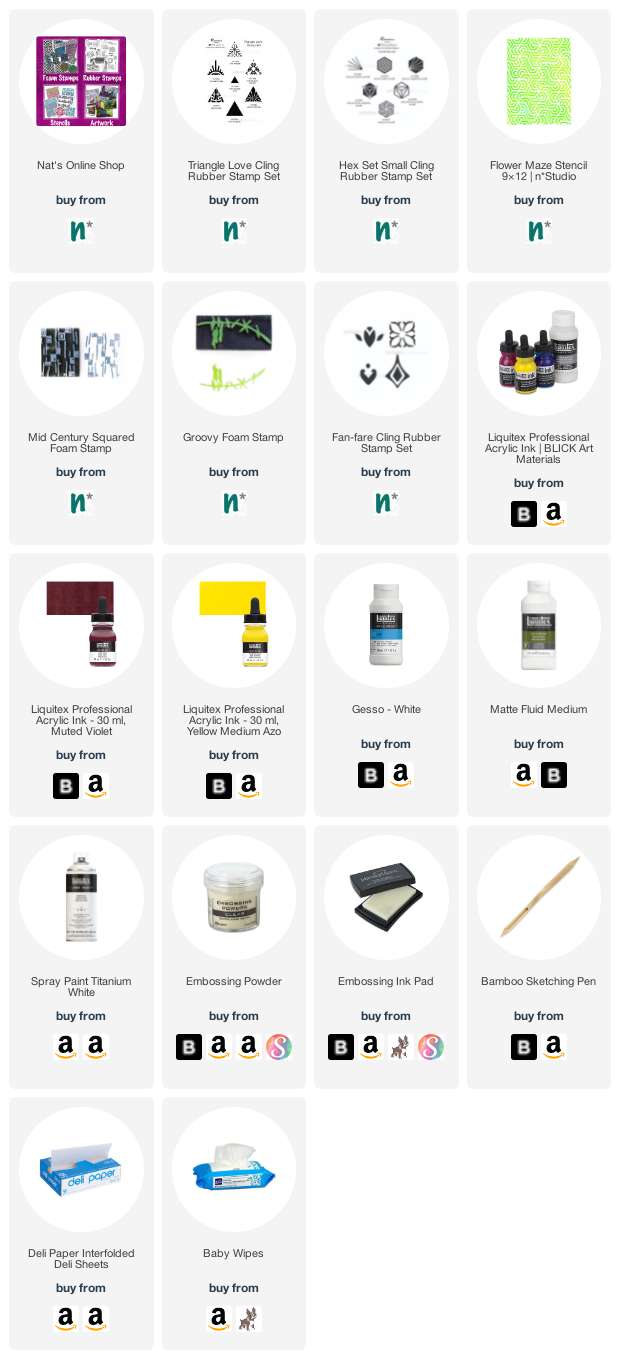 A Look Back is a blog series to show you some projects and posts that you may have missed – sometimes going WAY back in the archive. I think it's fun to revisit a few ideas that we haven't seen for a while. I'm excited to see how a little look back might inspire something new in the future :)