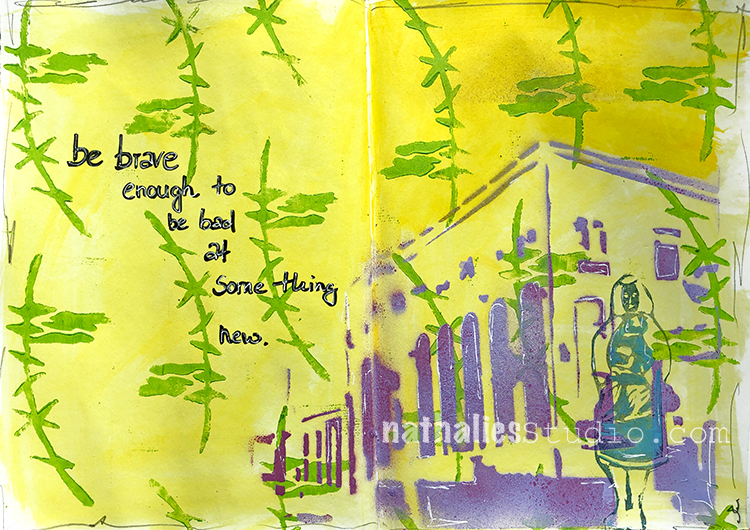 Ha- lol – I am not sure if I like this or if I feel slightly pushed into a psychedelic 60s comic – but I sure had fun playing ;)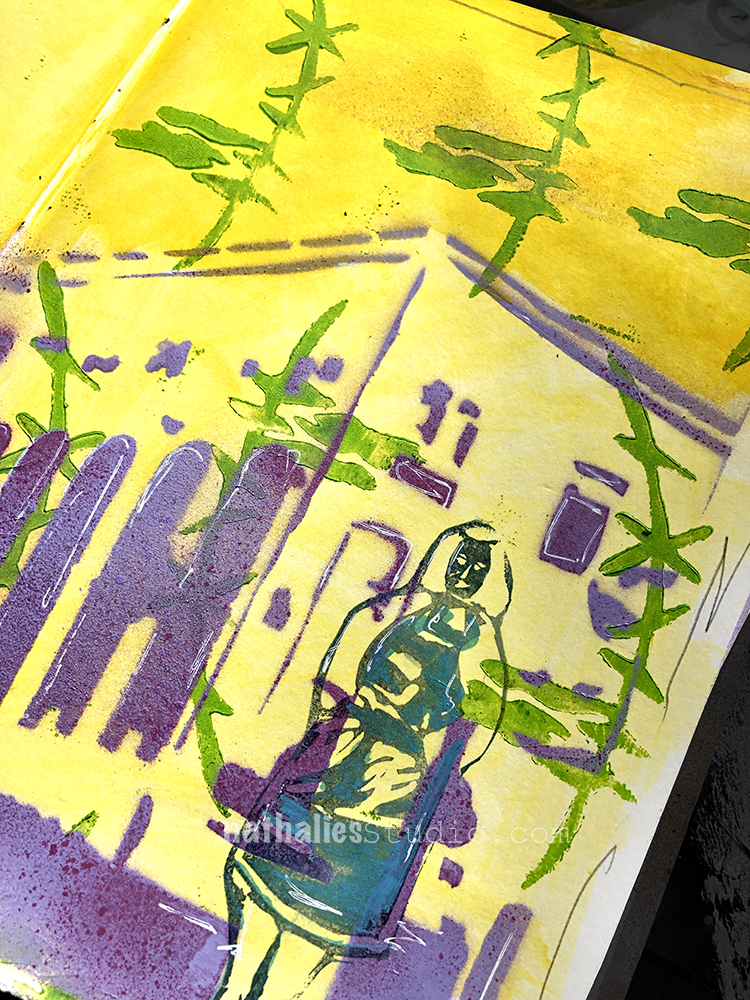 I loved mixing up a hand cut stencil, my hand carved rubber stamp and my new Groovy Foam Stamp. I used spray paint with the stencil, an ink pad for the rubber stamp and acrylic paint with the Groovy Stamp.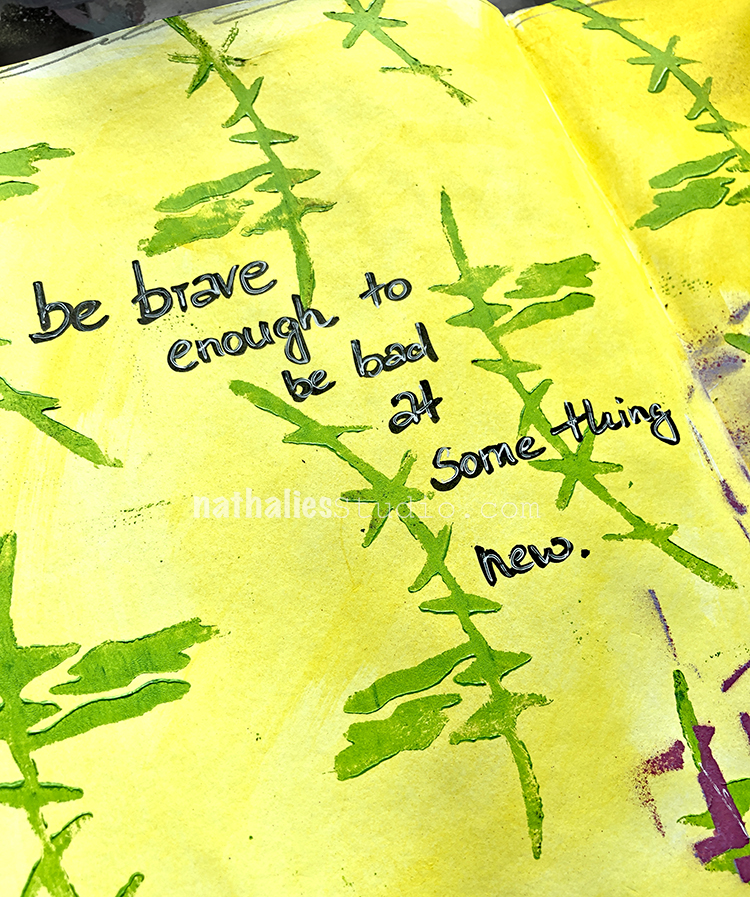 Once all was dried brushed on yellow acrylic ink over the whole spread – and there you go …you feel like you landed in a 60s Bugs Bunny comic LOL.
Here are some of the supplies I used