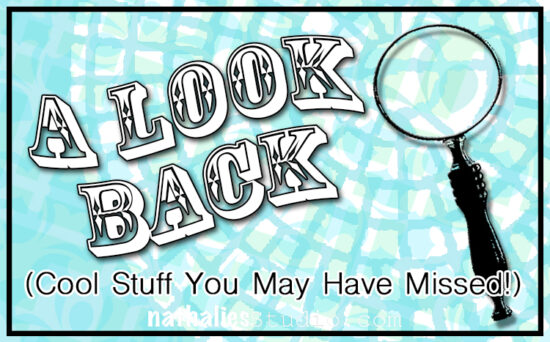 A Look Back – Here in the US they have a saying that goes "April showers bring May flowers" but hey, I'm ready for the flowers now LOL. My neighborhood is right there with me and in fact there are trees and bulbs making a colorful show every where I look. So I thought I'd also search for blooms in my art journals from years past and we could have a little flower show.
So here we go, April Flowers for all of you :)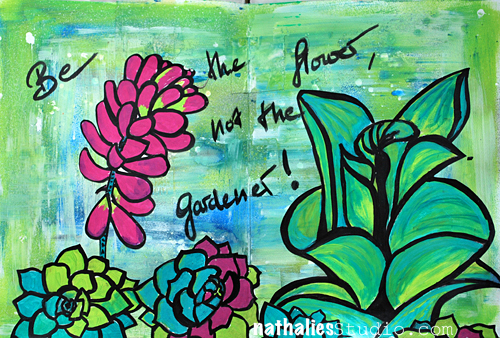 Let's kick things off with some good advice that a friend once told me. This art journal page was from way back in 2014 and I started with a spray painted background and layered on some acrylic marker drawings of plants that I had done. I think the simple style of it really matches the sentiment quite nicely.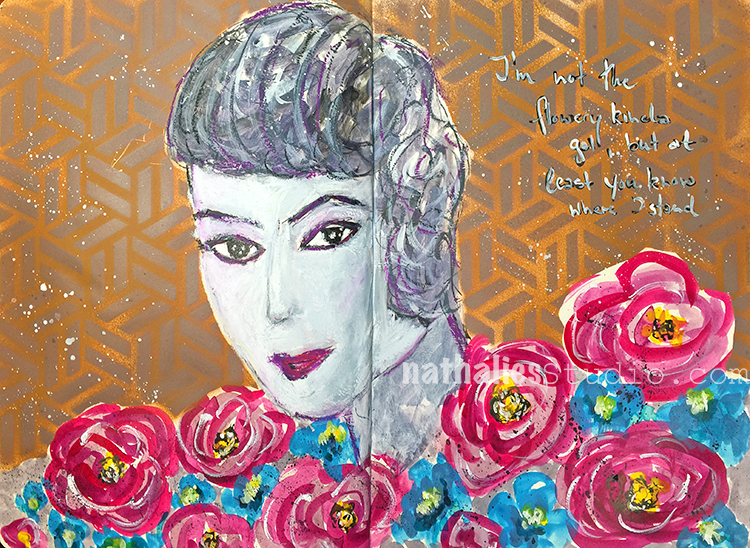 Skip forward to spring 2018 with this art journal page. My background uses my Kassel stencil and then I painted those blooms with acrylic paint and gouache. I might not be flowery (like the journaling says), but I sure do love fresh flowers and always try to have some around the house to brighten things up.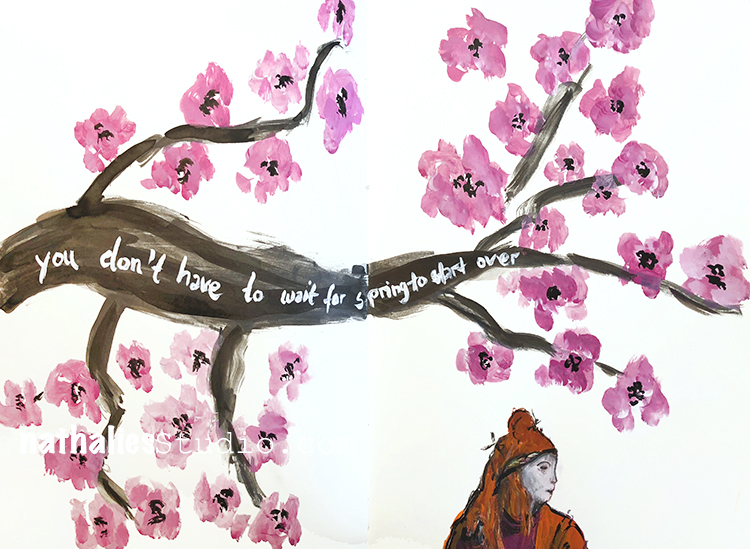 Also that year I became smitten with all the pink cherry blossoms in my hood. They were everywhere and so I picked up a brush, some acrylic paint and acrylic ink, and created this art journal page. The scale of the flowers may be a little generous, but my enthusiasm for them couldn't have been bigger!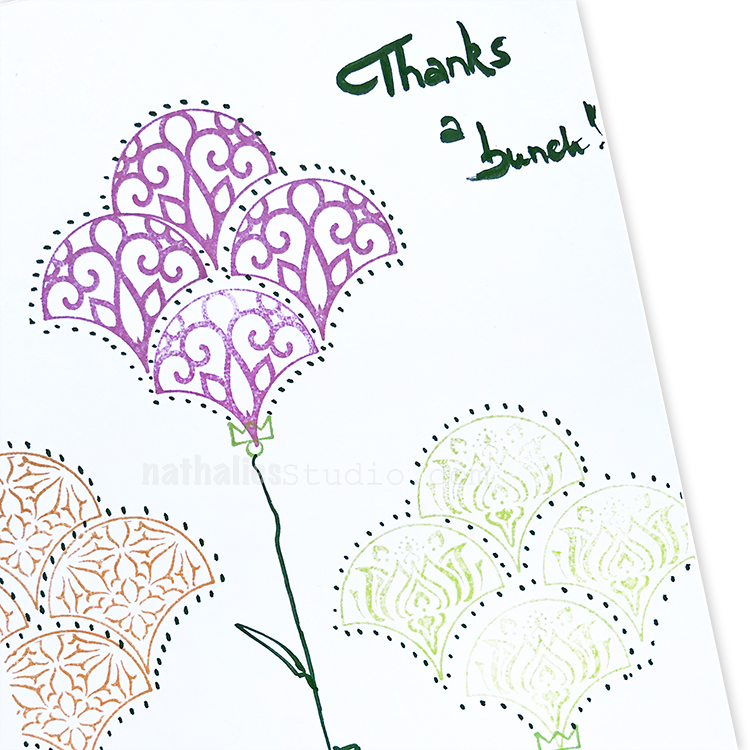 Does painting flowers seem a bit intimidating? One of the easiest ways to create a few blooms is to use a stamp like my Fan-Tastic Small rubber stamps and just add a stem. Instant flowers that are perfect for card making or wherever. This card was from my Deck of Cards (greeting cards that is) challenge back in 2019 here on the blog.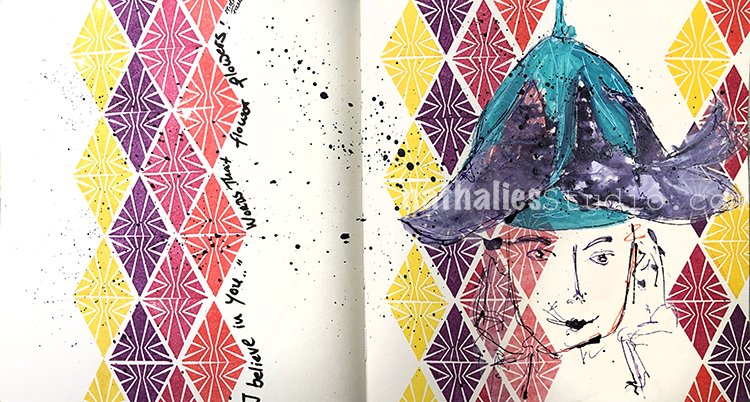 And lastly, flowers never have to be pigeon-holed. They are too fun and happy to just be in a bunch or a vase. Why not wear one like a hat? Why not? It's your art journal. You can do whatever you like just like I've done in this page from 2020. I created a nifty pattern background with my Triangle Love stamps and then added my whimsical drawing of a girl wearing a flower hat.
I hope you enjoyed this little bundle of flowers from me to you and maybe it's inspired you to add a floral element to what you're creating.
A Look Back is a blog series to show you some projects and posts that you may have missed – sometimes going WAY back in the archive. I think it's fun to revisit a few ideas that we haven't seen for a while. I'm excited to see how a little look back might inspire something new in the future :)
Here are some of the supplies I used: