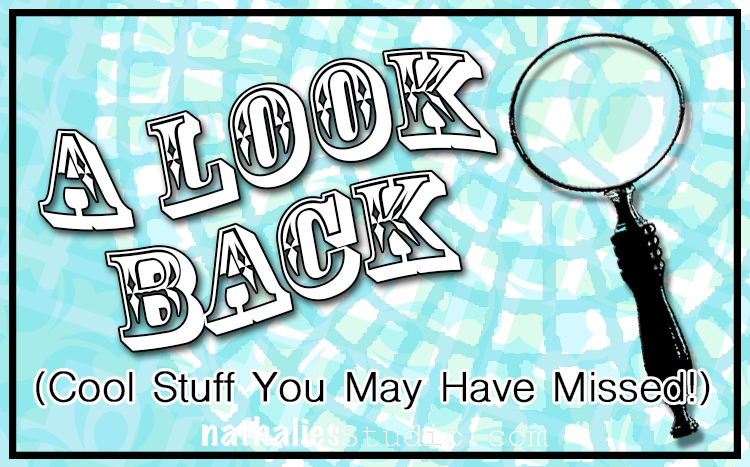 A Look Back – a blog series to show you some projects and posts that you may have missed – sometimes going WAY back in the archive. I think it will be fun to revisit a few ideas that we haven't seen for a while. I'm excited to see how a little look back might inspire something new in the future :)
This time I'm going to show posts and projects using one of my favorite tools – stencils! Here is A Look Back at some ideas. Enjoy!
---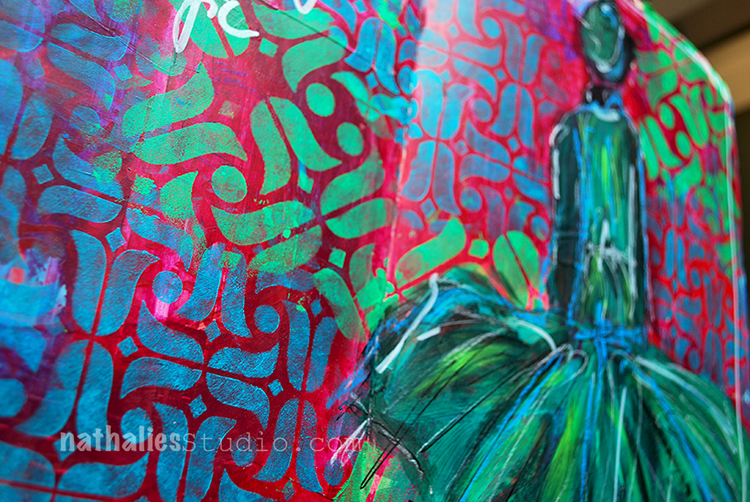 First up is a classic – use your stencils with acrylic paint! But wait, there's more: in this Art Journal spread I chose to use 2 different stencils that have the same pattern but in different scales: my Amsterdam 9×12 and my Amsterdam 6×6 stencils for an all over background. It is a subtle variation that gives more push and pull in the background.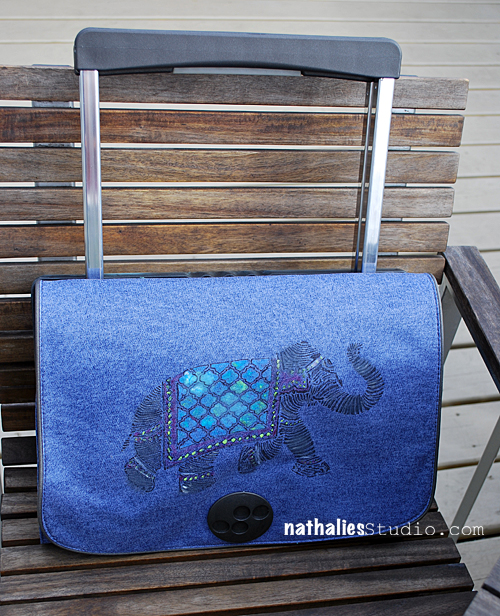 How about taking your stencils and using them on fabric items? I did that here (in 2013 wow) with my Elephant March stencil, some acrylic markers, and acrylic spray paint on what we Germans call a "Heel Porsche." Stencils are a great way to personalize everyday items.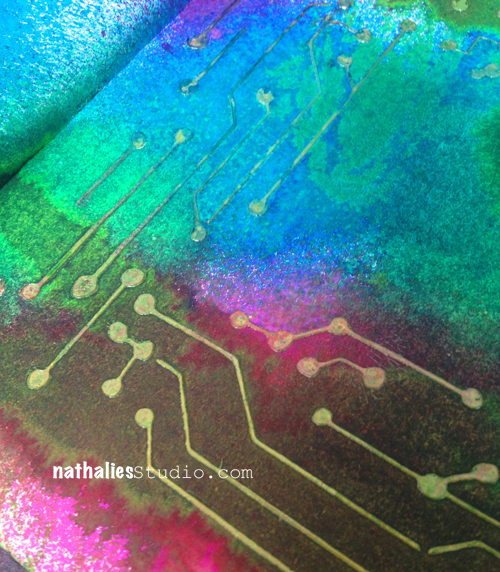 Embossing paste is another fun medium to use with stencils. In this art journal spread again from way back, I used my Circuit stencil and some shimmery gold embossing paste to start the page and then added and subtracted inks overtop. You can gently wipe away the inks on top and reveal the embossing paste. And it has nice texture. Win win.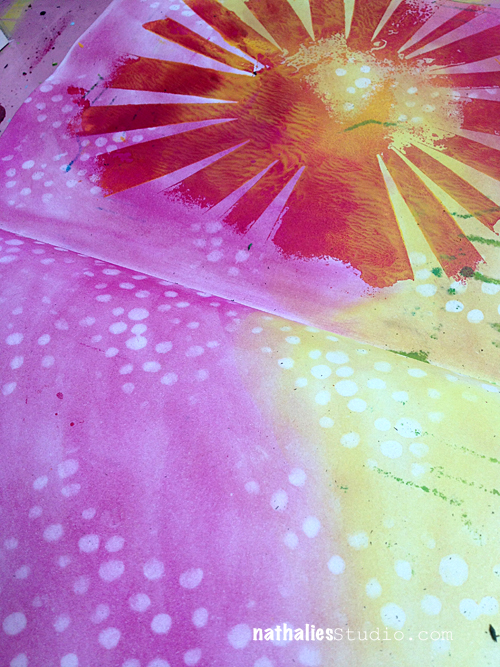 How about a little subtraction? Here I created a pan pastel background and then used my What's the Point stencil and erased through it for some nice dots here and there. I love the softness of this technique.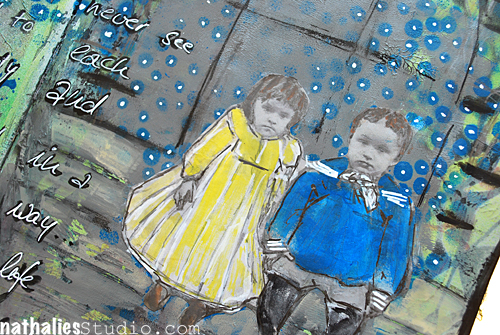 And then I took the same What's the Point stencil and embellished onto it with some acrylic markers for this art journal spread. Once you have the stencil pattern down you can jazz it up in all sorts of ways. So many options!!!
---
I hope you enjoyed A Look Back through my archive and maybe you are inspired to try some of the stenciling techniques I shared.
Here are some of the supplies that were used in these pieces: