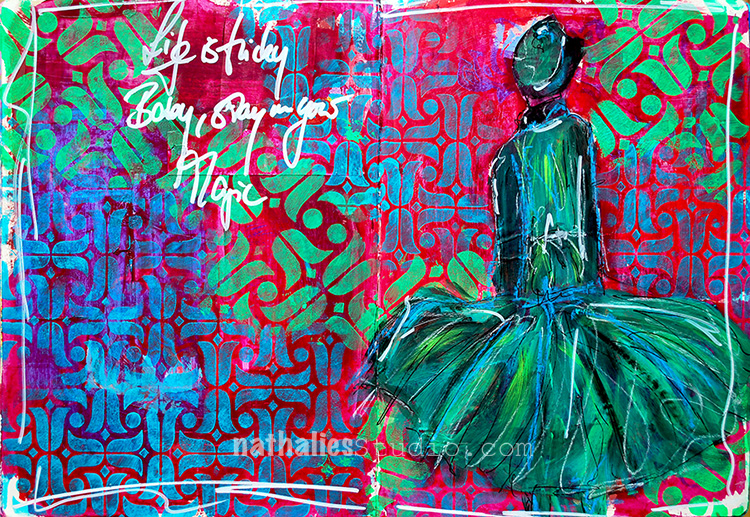 Life is tricky, Baby, stay in your magic.
I had a good time creating this page when I wasn't really cheery but playing with those colors and with my new Amsterdam Stencils – 9×12 and 6×6 – made me happy again :)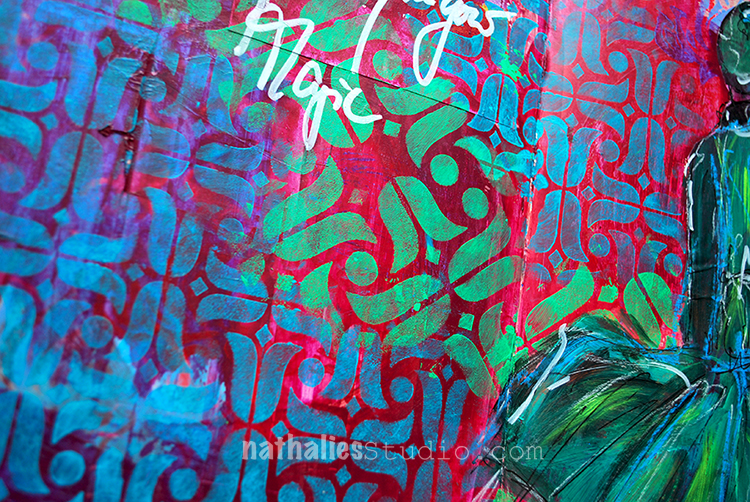 I used red and green as complimentary colors on purpose to make everything pop a bit more. I applied acrylic paint with a foam stamp through the stencils.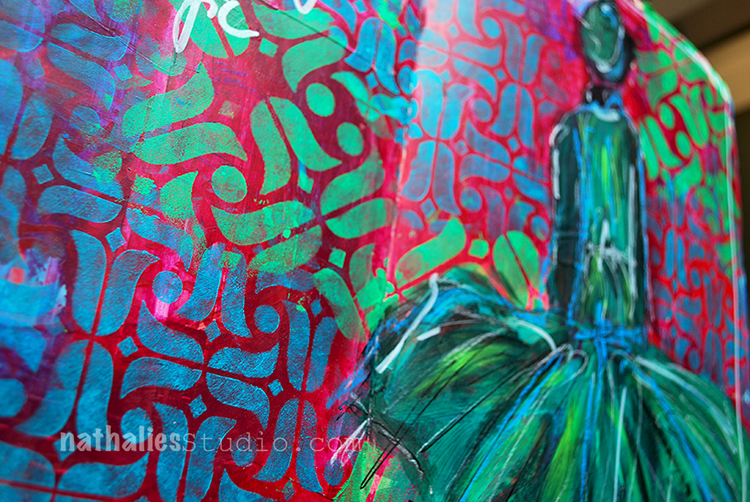 I love that the pattern is slightly different in the 6×6 stencil and the tulips are also bigger- different size, different pattern but same elements – an easy way to tie the design together and apply some layering.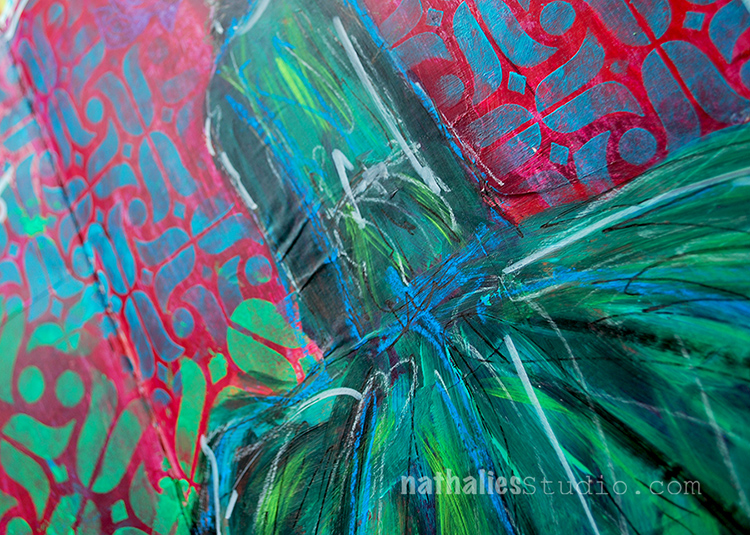 I used a small brush to paint over the magazine image and added some highlights with pastels – I love how the blue pastel pops off the dress.
Here is the supply list- some links are affiliate links:

I hope your day is super magic today!