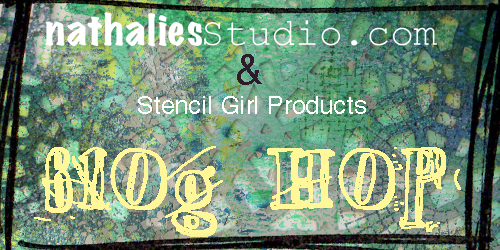 Welcome to my 6th Stencil  Blog Hop! This time I invited 5 wonderful artist friends to hop along with me and show case my StencilGirl Product What's The Point Stencil. It is a 9×12 inch stencil.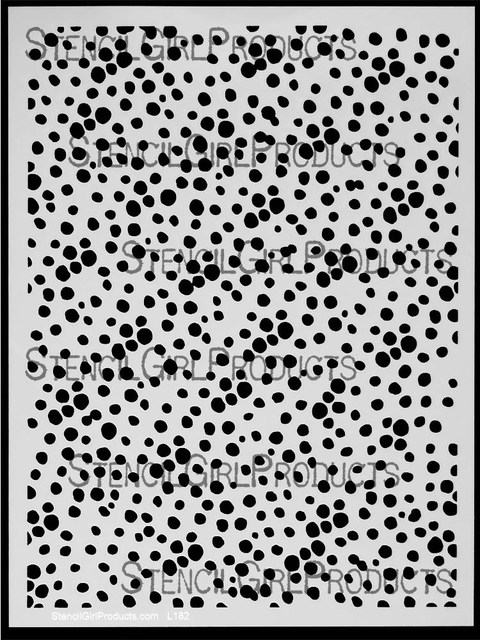 And I give away one What's The Point Stencil! Comment here for an entry into this giveaway! And if you also comment on all the other listed blogs I will  give you an entry into the giveaway for each blog you comment on–how cool is that! You have six chances to win it. Leave a comment on each of the listed blogs and on my blog  and let us know how you like the projects and I will pick randomly one lucky winner. You have time to comment till September 3, 2013 – midnight EST.
 Edited on September 23, 2013: Congratulations to Jean A Marmo- you win the stencil- please contact me till October 10, 2013 with your snail mail addy so I can have this send out to you :) – Nat
Here are my friends joining me this time :
Jamie Dougherty: my wonderful mixed media artist friend from California- check also out her latest painted skateboards…too die for!
Carolyn Dube: who rocked the StandUp Bass last week already!
Andrea Gomoll: my super talented German friend from Berlin – we taught and organized a couple workshops together and she is one of my old Craft Mafia Gang Memberfriends;)
Marsha Valk: from The Netherlands who does AMAZING projects and photos and who I know pretty long now too :)
Maria McGuire: Let's see what this talented lady does this week- she always surprises me with out of the box and cool projects!!!
What's the point about this stencil? Man…there is never enough dots- LOL. I love dots – and I use them all the time to tie things together – and I love the possibility of a nice background with it.  Check out some samples here:
Here is what I created for today: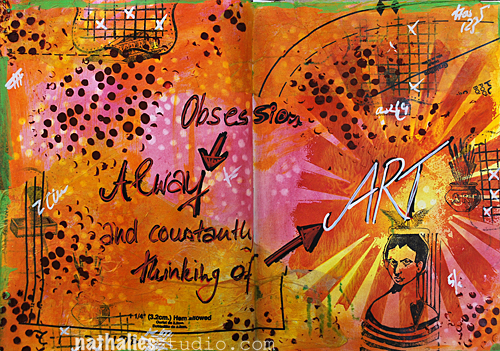 I played a bit in my art journal -first creating a background with PanPastels.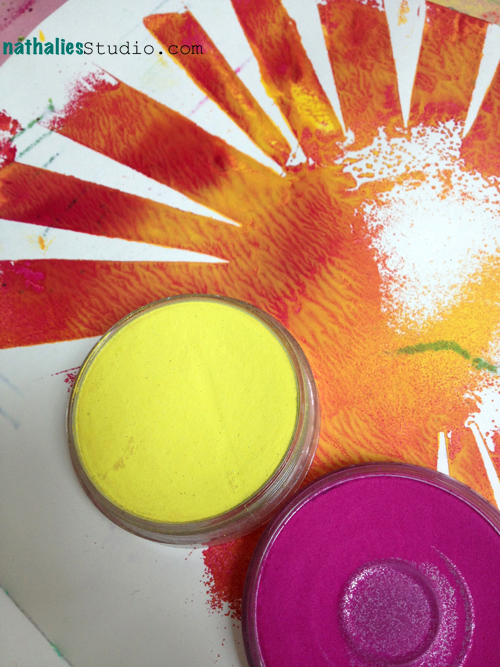 Then I placed the stencil on top of the panpastel background and used an eraser through the stencil.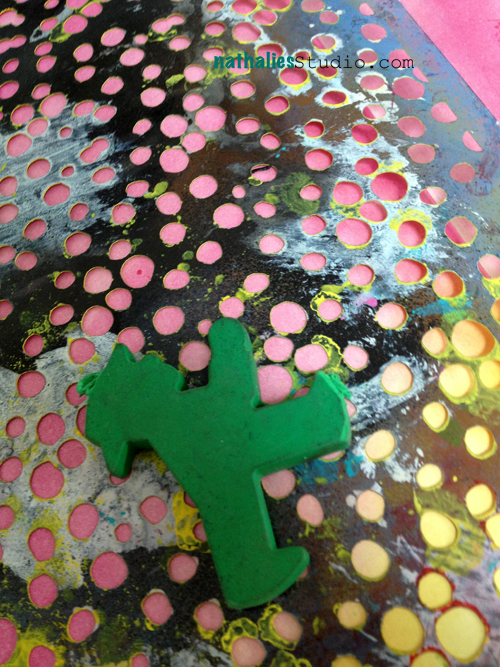 Here you can see how this erased the panpastel through the stencil. I fixated the background afterwards.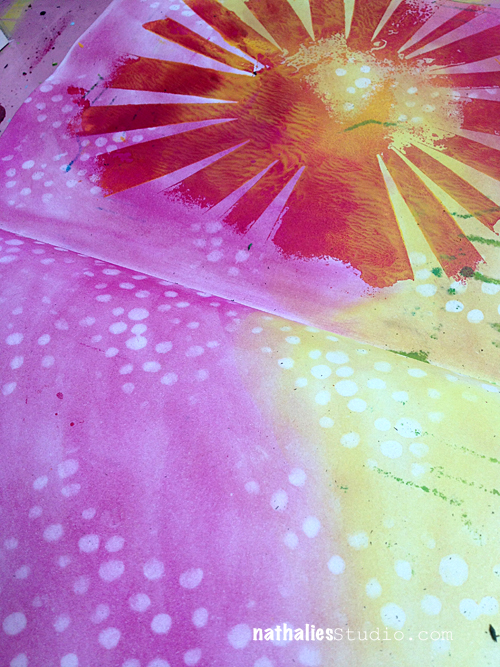 Then I added some old sewing pattern paper on top here and there and blended that in with some acrylic inks- as you can see..this lets the dots still shine through.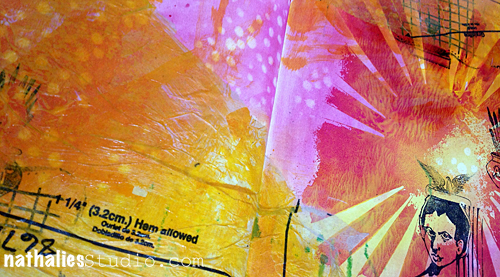 After spicing it up a bit here and there with stamps I used some Heavy Body Paint and applied this for texture over the Stencil too.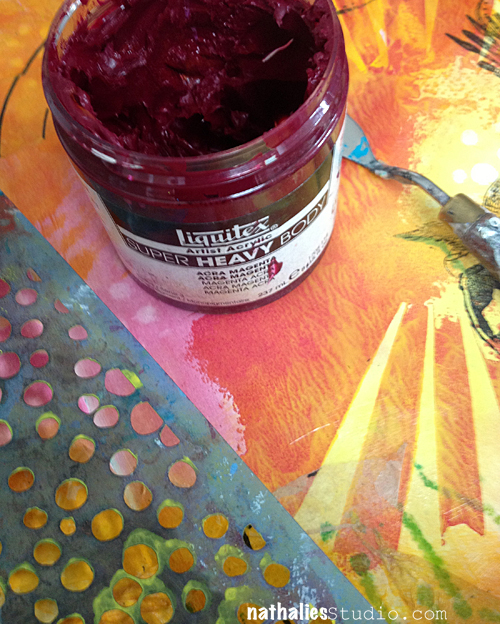 So much fun to layer it with different media to get some depth on an art journal page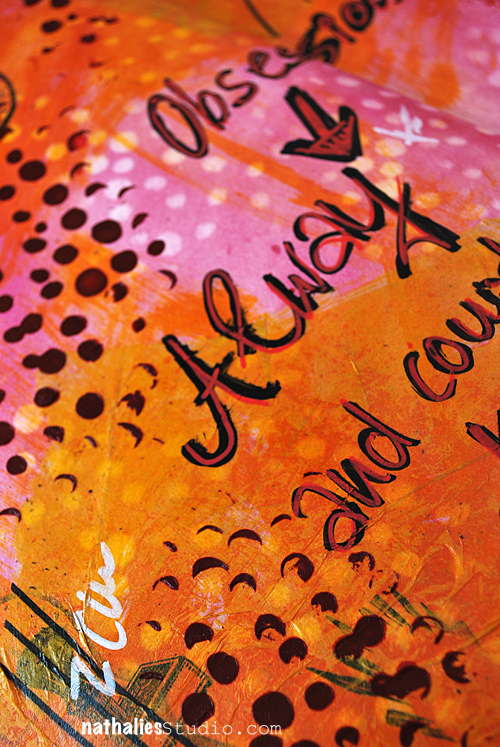 Here are the supplies I used:

Now hop on over to my friends and check what they did and comment for some changes to win the stencil :)
Have a wonderful day
hugs
nat