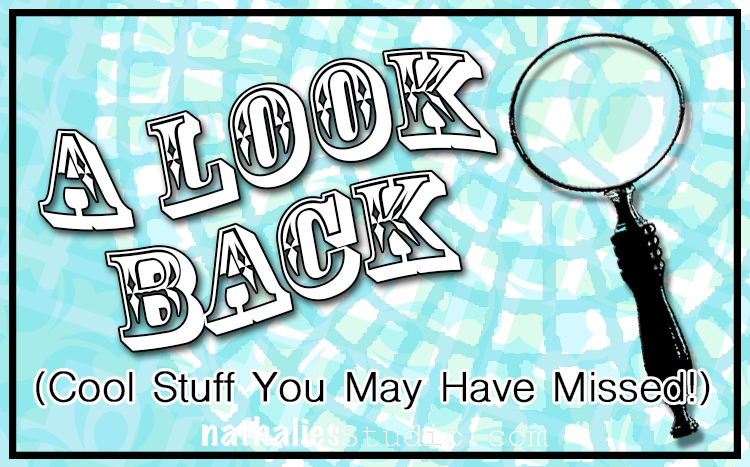 A Look Back – a blog series to show you some projects and posts that you may have missed – sometimes going WAY back in the archive. I think it will be fun to revisit a few ideas that we haven't seen for a while. I'm excited to see how a little look back might inspire something new in the future :)
This time I'm looking at Distress Inks and Distress Oxide Inks – a fun ink to play with that is very blendable and soft, and also comes in so many wonderful colors. Enjoy this Look Back!
---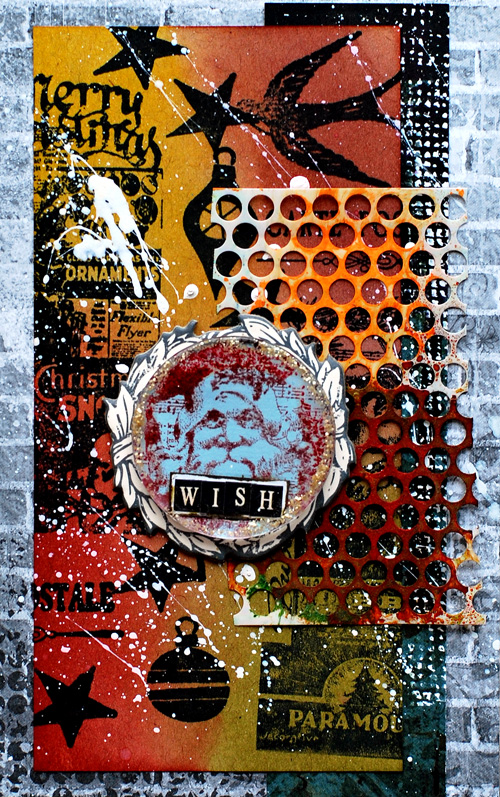 Wow ok first is a card I made and posted about back in 2009!!! So just about 10 years ago. In it I used Distress Inks for the background, and you can see how I was able to make some beautiful transitions between those warm colors. The original blog post is here.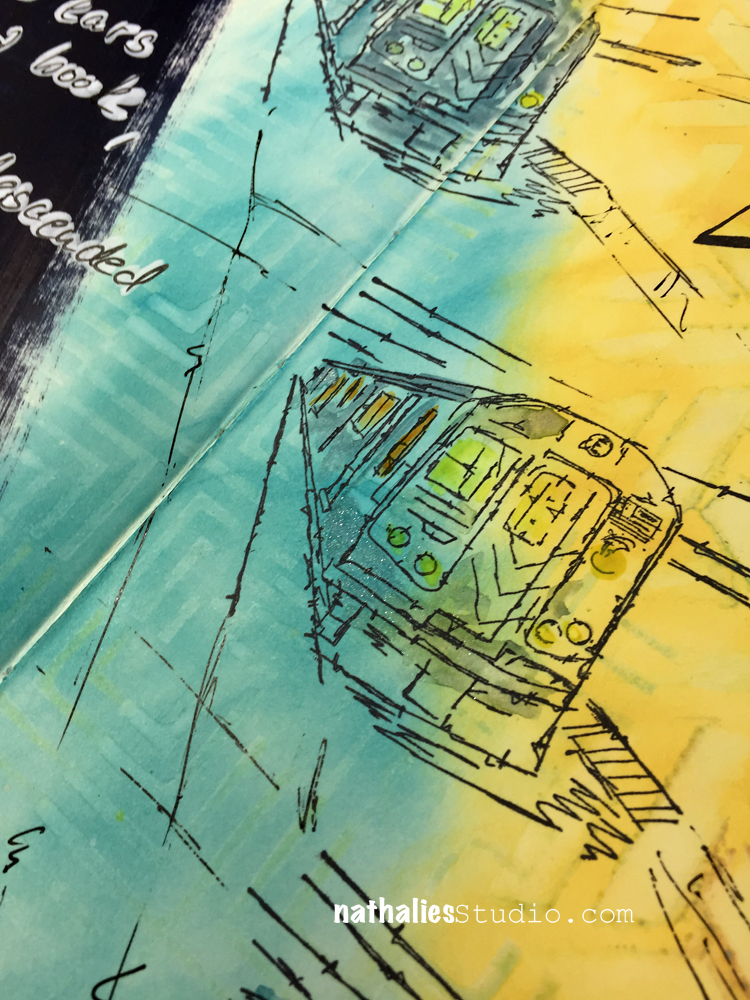 Now we are jumping forward to 2017 and my Artful Adventures Stroll Challenge. Here is an art journal spread I created using Distress Inks in the background and then removed ink with a baby wipe through my Manhattan and Kassel stencils. Then I went in and created a subway scene using my E-Train rubber stamp.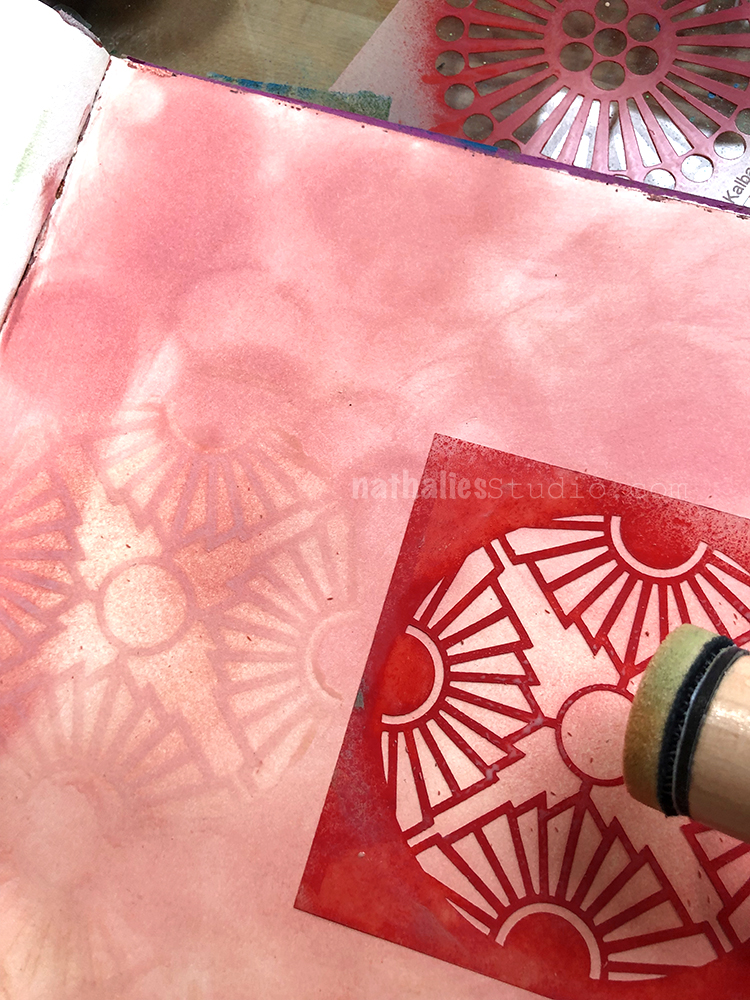 In 2018 I released some new stencils and in playing with them, I created this art journal page. I filled the background with Distress Oxide ink and then used a clean wet ink blending tool through my Broadway stencil to remove some of the ink.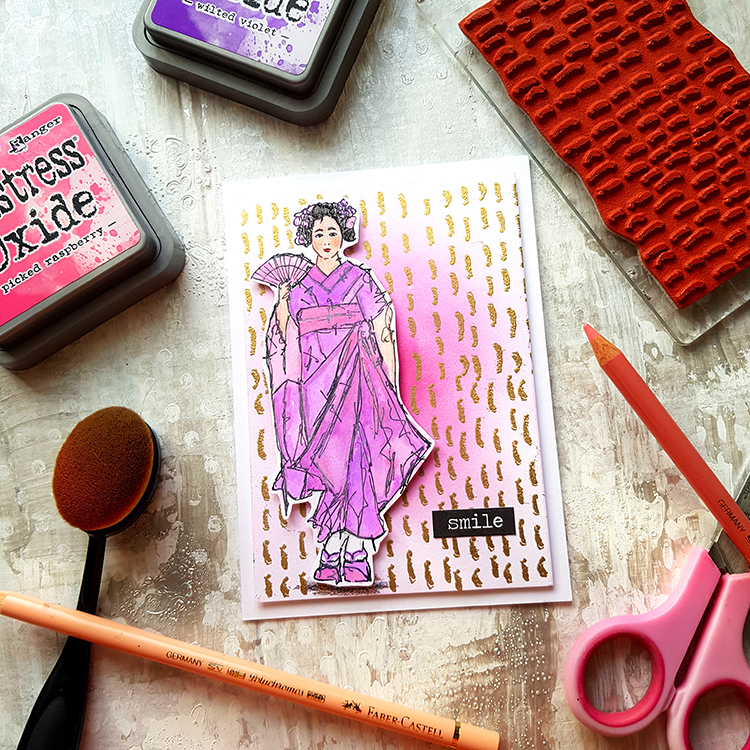 In 2019 my Creative Squad member Tania Ahmed created this card using Distress Oxide inks for both the blended background and to color my Maiko stamp.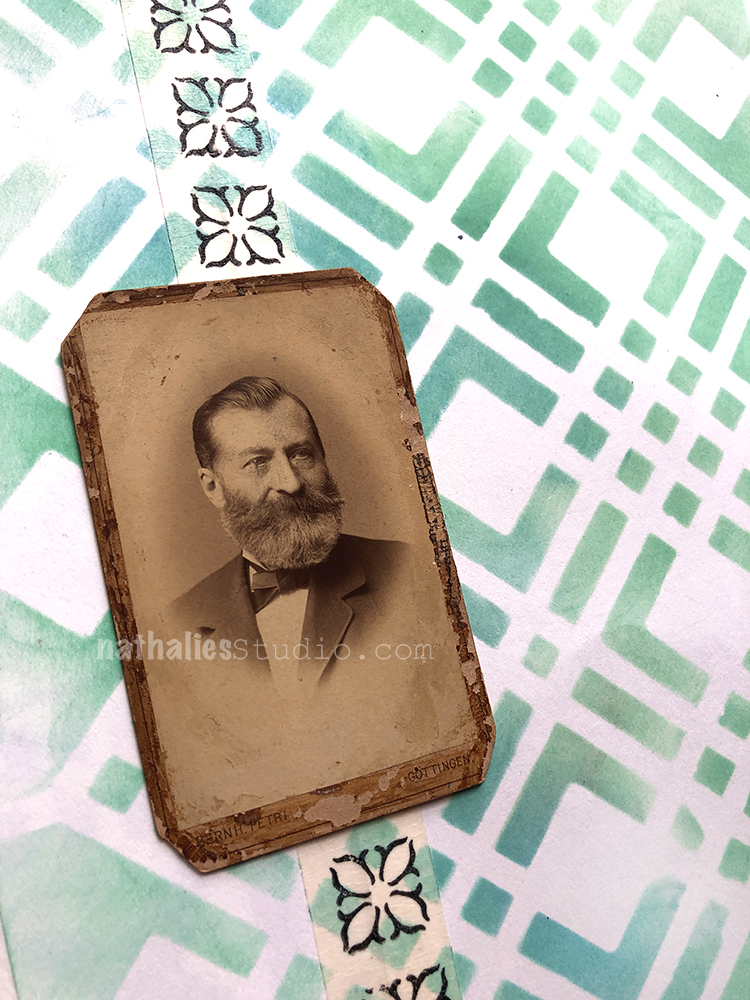 Finally, in May of this year as I was playing along with the Stencilfied Journal challenge, I created this art journal spread. I used Distress inks along with my Chicago stencil.
---
I hope you enjoyed A Look Back through my archive and maybe you are inspired to try some different things now too.
Here are some of the supplies I used in these posts: