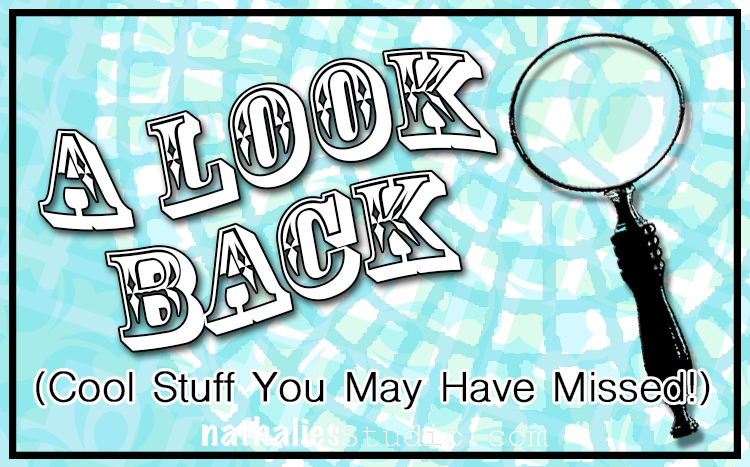 A Look Back – This time I'm looking at Upcycled or Recycled Stuff – giving old things or maybe something you aren't that keen on, a new life! I am a big fan or making use of things and not sending them to the landfill, and sometimes it can be a great creative exercise to give something a new look or purpose. Here are some projects that do just that :)
A Look Back is a blog series to show you some projects and posts that you may have missed – sometimes going WAY back in the archive. I think it will be fun to revisit a few ideas that we haven't seen for a while. I'm excited to see how a little look back might inspire something new in the future :)
---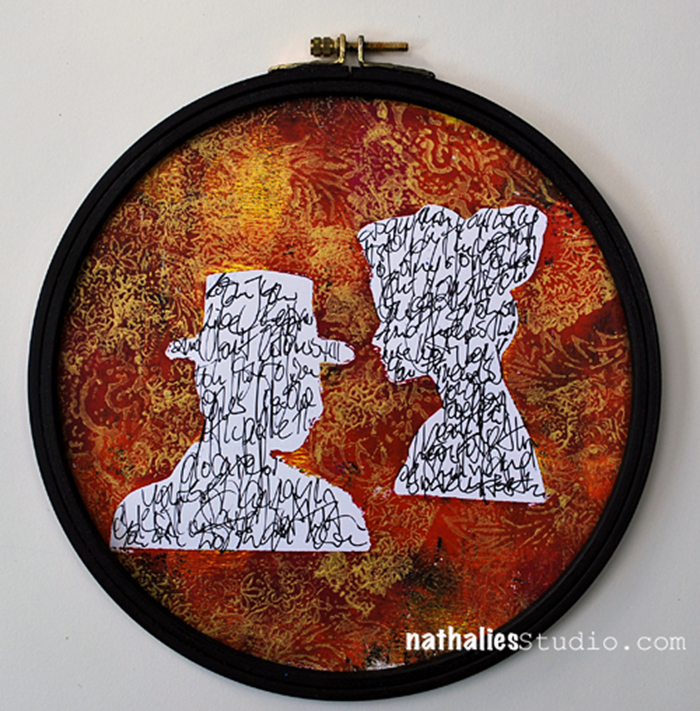 First up is this recycled embroidery loop that I dressed up in this 2015 blog post. I used some stencils and stamps and created something that was a bit more my style as a wall piece.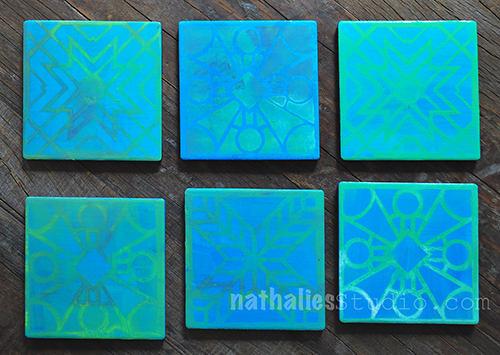 Next is a series of coasters that I upcycled in this 2016 blog post. They were originally a set of not so great looking coasters with a floral motif on them. Using some acrylic paint and my Santiago, Buenos Aires, and Toledo stencils I gave them new life and even gifted them to a family member who loves them.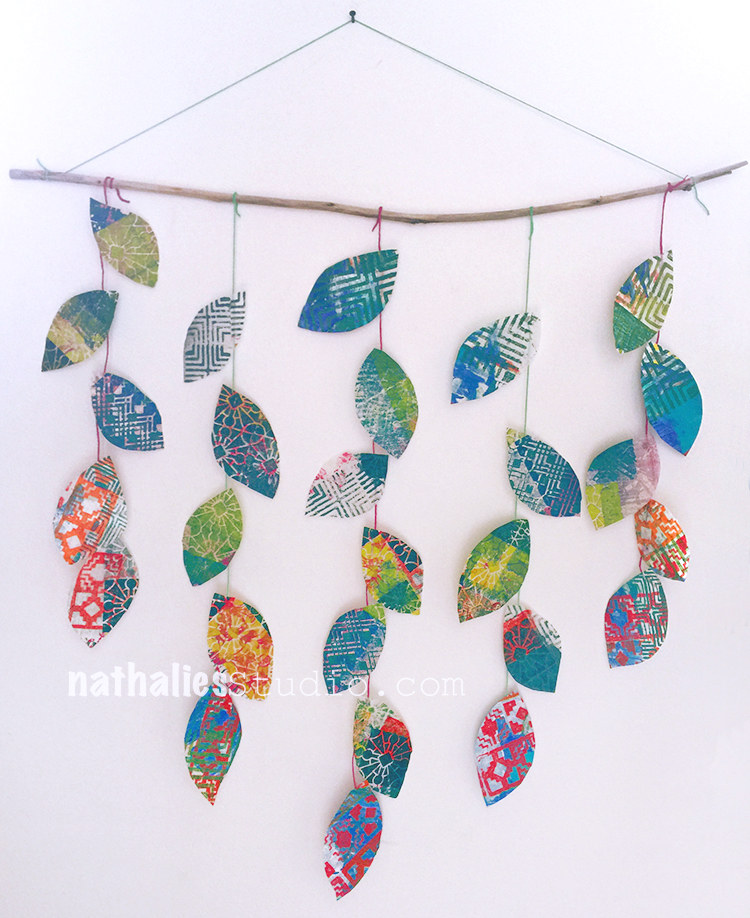 Here is a fun and whimsical project that Kim and I did back in 2017 that made use of a bunch of collage papers that I had on hand, as well as some scrap embroidery thread and driftwood sticks that were lying around: leaf mobiles! These were relaxing to put together and would definitely be a good kid-friendly activity too.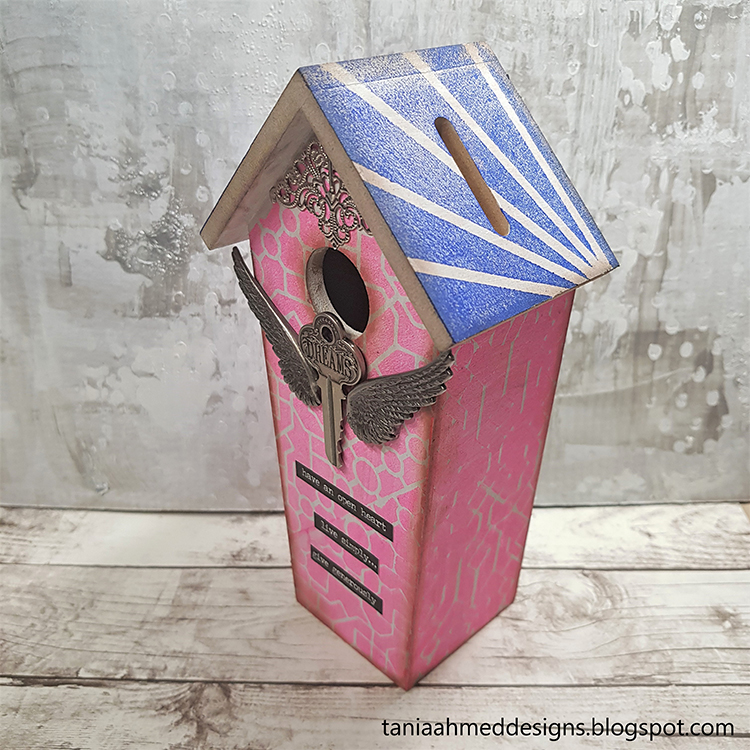 Here is a sweet upcycled birdhouse from Creative Squad alum Tania Ahmed. She gussied up the wood piece that was languishing in her stash with my Clam Hex and Exchange Place foam stamps.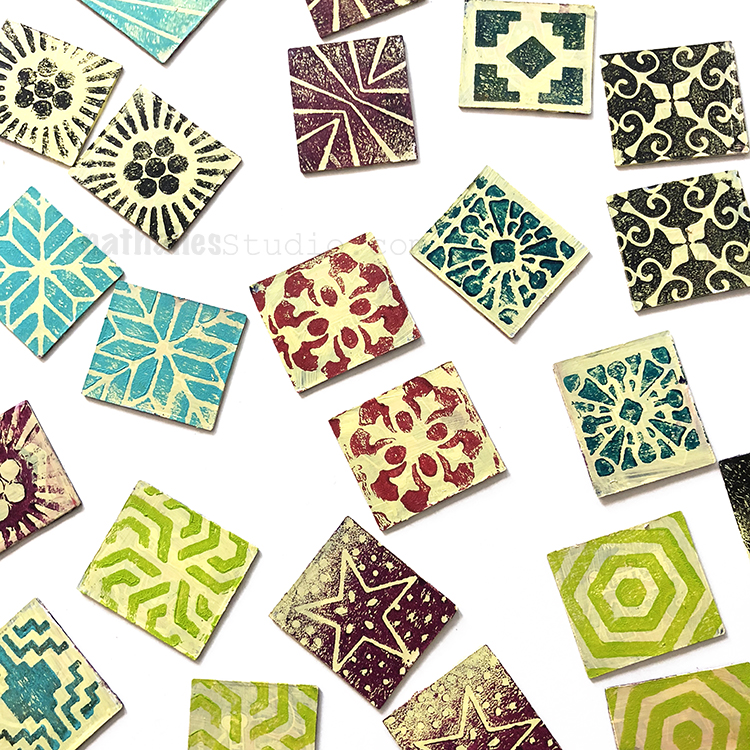 Finally here is a memory game created using my foam stamps and just a cheap memory set bought on amazon. Pretty easy to transform a really cheesy set into something unique and personalized.
---
I hope you enjoyed A Look Back through my archive and maybe you are inspired to try some different things now too.
Here are some of the supplies I used in these posts: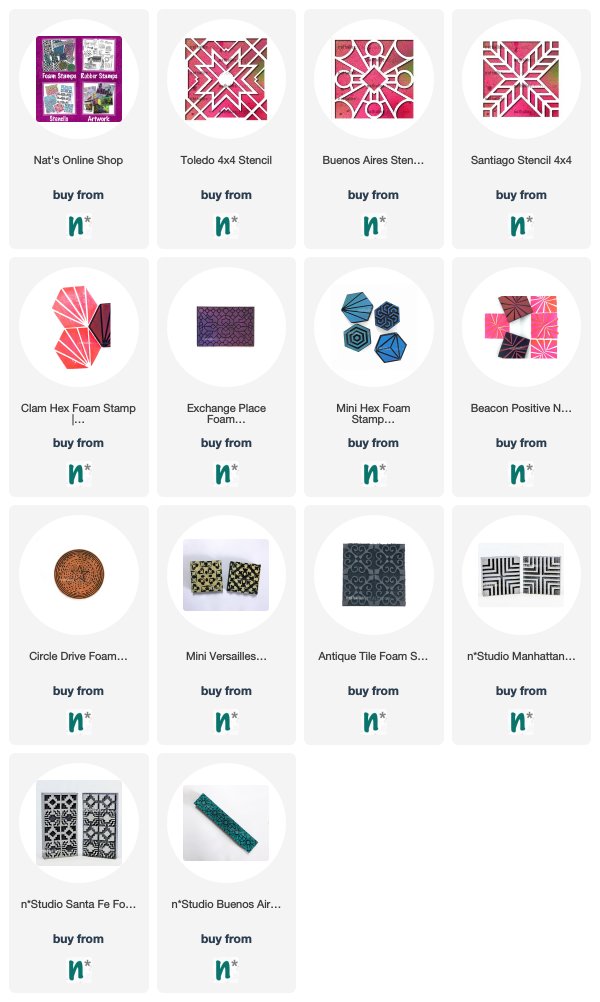 Join me tomorrow, Friday March 20th on Facebook for a new little thing I'm calling Kaffeeklatsch Get Together! I'll be doing a live broadcast at 2pm EST, sharing what I've been working on, saying hi to all of you, and just taking some time to have a little get together. Let's chat about what artsy stuff we are working on and have some fun hanging out.