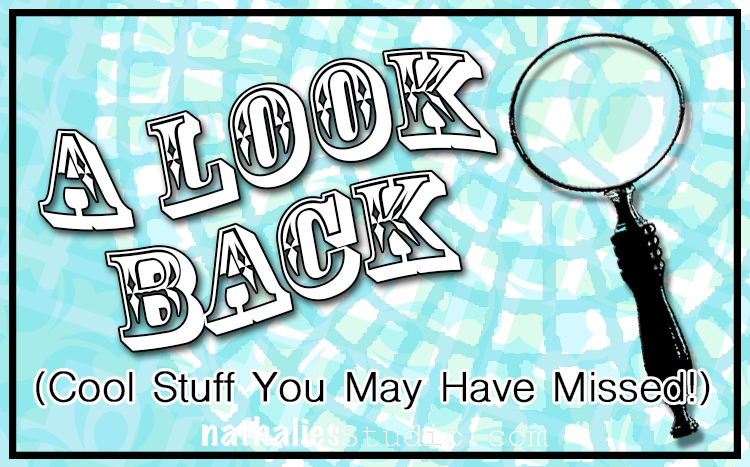 A Look Back – This time I'm looking at a Rainbow of Colors. Sometimes we need to pull out the full color wheel spectrum and create! I've gathered together a group of projects from my archives and the Creative Squad to celebrate a colorful life. Read on and enjoy!
A Look Back is a blog series to show you some projects and posts that you may have missed – sometimes going WAY back in the archive. I think it will be fun to revisit a few ideas that we haven't seen for a while. I'm excited to see how a little look back might inspire something new in the future :)
---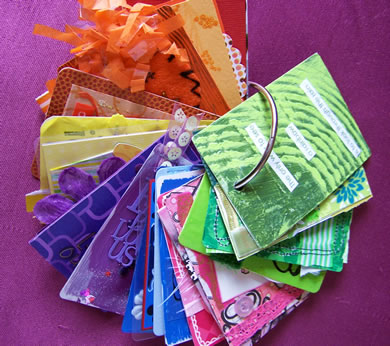 I'm starting things off with this post from waaaaaaay back in 2007 when I did an ATC swap with a bunch of other artists so that collectively we could create a rainbow :)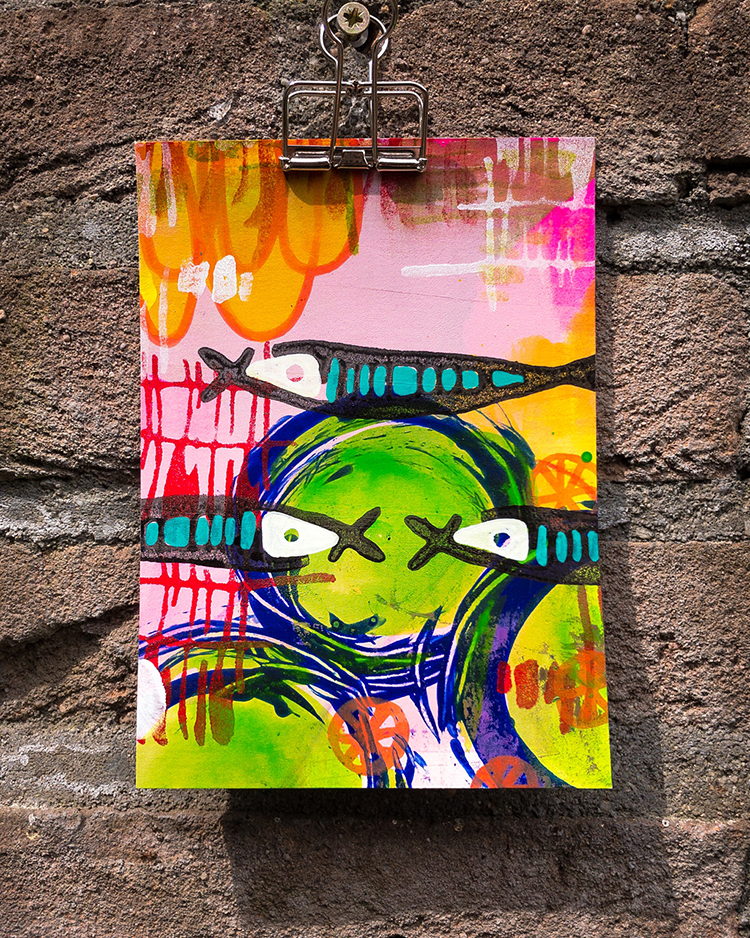 Next up is a series of mixed media pieces by Creative Squad alum Marsha Valk, that use almost every color of the rainbow along with my Neato and Far Out foam stamps. Check out all the pieces here in the original blog post – you can see how she unifies the group with similar marks and colors across all of them.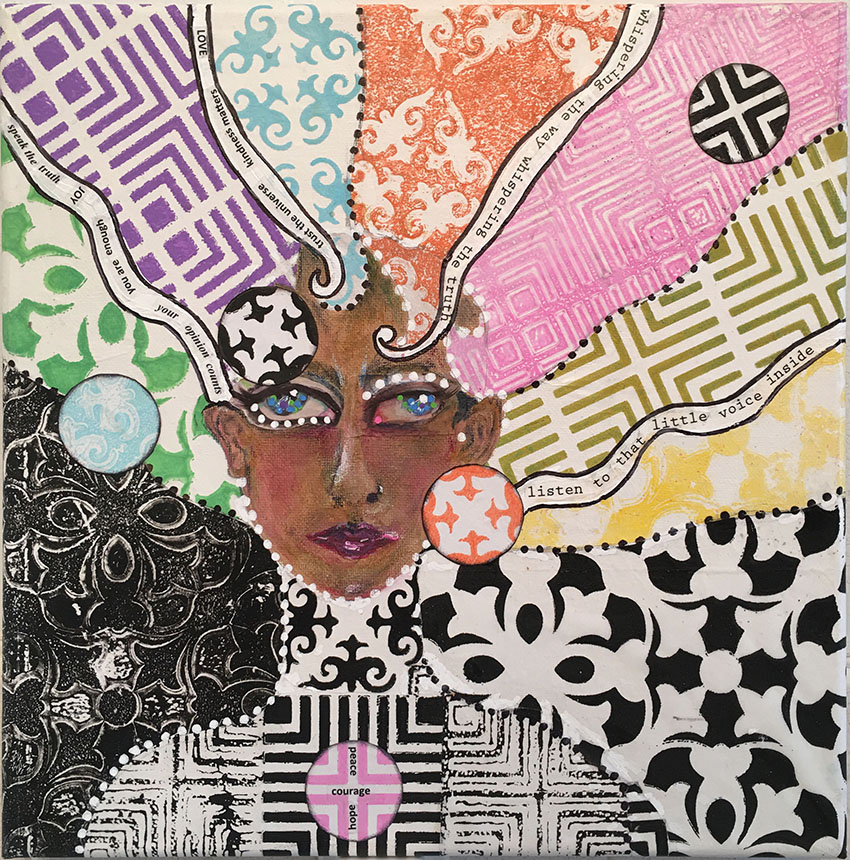 Another Creative Squad alum Linda Edkins Wyatt used a rainbow of colors along with my Versailles, Manhattan, and New Orleans stencils to create the hair in this expressive portrait. See her process here in the post.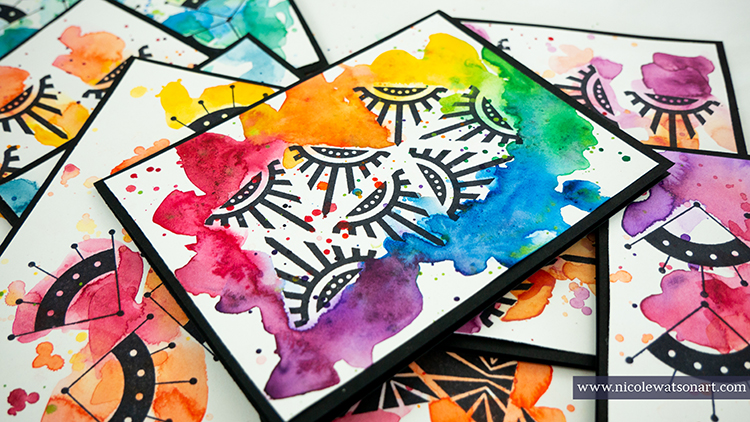 All you need is a rainbow of watercolors and my Mini Motifs stamps to make some gorgeous cards like these by Creative Squad alum Nicole Watson. See her process here to get bold colors and beautiful results.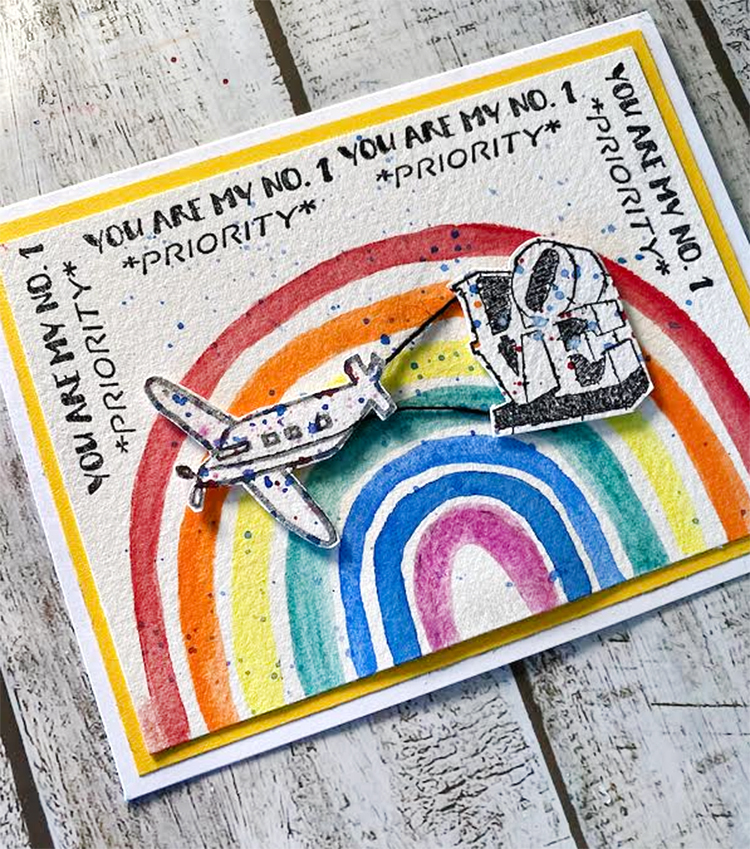 Finally a card from current Creative Squad member Robin Seiz, rocking a sweet rainbow along with rubber stamps from my #keepyouposted set including my LOVE stamp. This just puts a smile on my face!!! You can see Robin's process right here.
I hope you enjoyed this look back on some projects that feature a rainbow of colors. Here are some of the supplies we used: