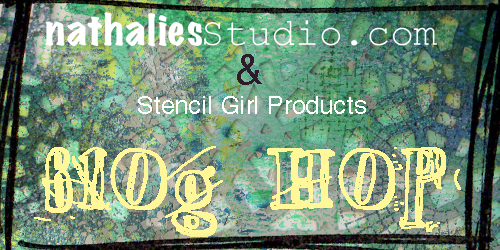 Welcome to my 5th Stencil  Blog Hop! This time I invited 5 wonderful artist friends to hop along with me and show case my 6×6 inch StencilGirl Products StandUp Bass Stencil.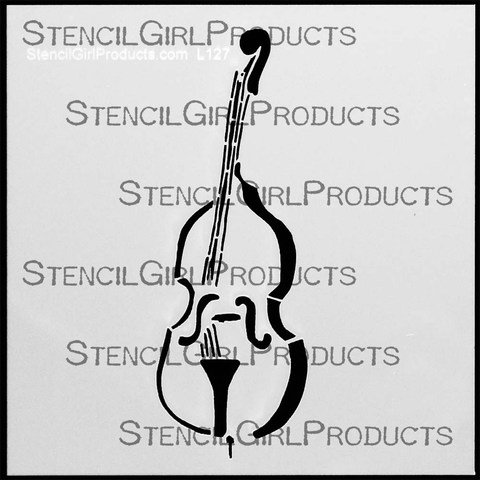 And I give away one StandUp Bass Stencil! Comment here for an entry into this giveaway! And if you also comment on all the other listed blogs I will  give you an entry into the giveaway for each blog you comment on–how cool is that! You have six chances to win it. Leave a comment on each of the listed blogs and on my blog  and let us know how you like the projects and I will pick randomly one lucky winner. You have time to comment till August 27, 2013 – midnight EST.
Edited on August 31, 2013: The winner is Cyndi from CeeCee Studio, Congratulations. Cindy, please email me with your postal address so I can get this stencil sent out to you 
 , Nat
Edited September 23, 2013: Although I tried hard to get the winner's addy – I never heard back. I will do a new drawing from a different post soon as I am sure someone else will be happy to receive the stencil :)
Here are my friends joining me this time :
Louise Nelson: My rocking friend from Australia- cannot wait myself to see what she has up her sleeves this time :)
Carmen Sanchez: Cuchy always has the most fun ideas – she is a wonderful artist from Madrid, Spain
Carolyn Dube: rocks the stencils on the StencilGirl Products Creative Team!
Michelle Hernandez: did a wonderful project last week already with my typewriter stencil- I cannot wait what this amazing Scrapbooker is doing this week
Maria McGuire: another stencil queen and the Creative Team Leader at StencilGirl Products
Why a StandUp Bass? Well…that is what I see when I walk into my husband's music room next to my studio. I love this instrument. It is massive and beautiful and I love the sound of it too. I thought it can represent so many things like music, art, harmony, it is a good birthday card theme etc.
Here is what I created for today: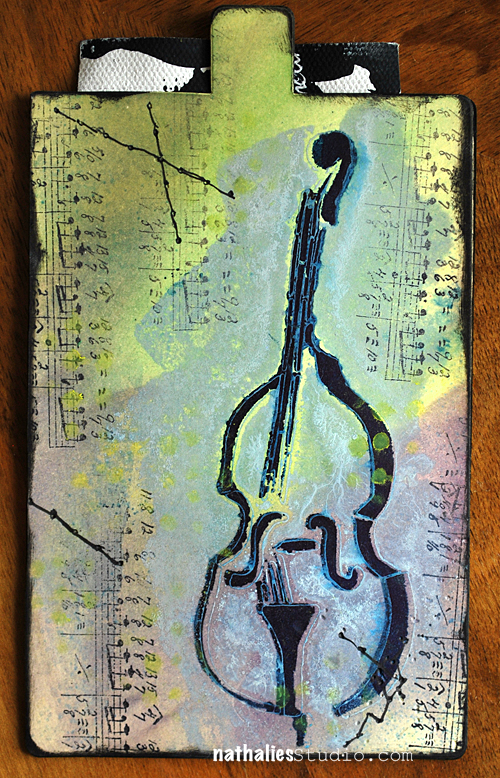 This is a gift card holder. I created it using two manila tags and here is how: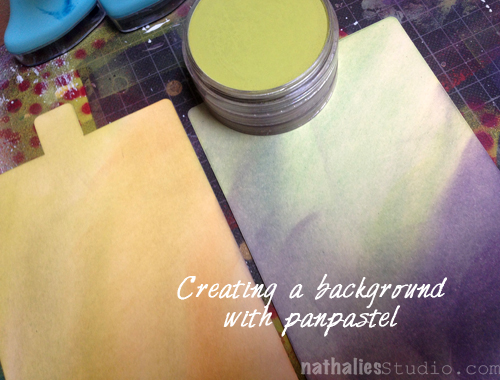 Starting with Tag 1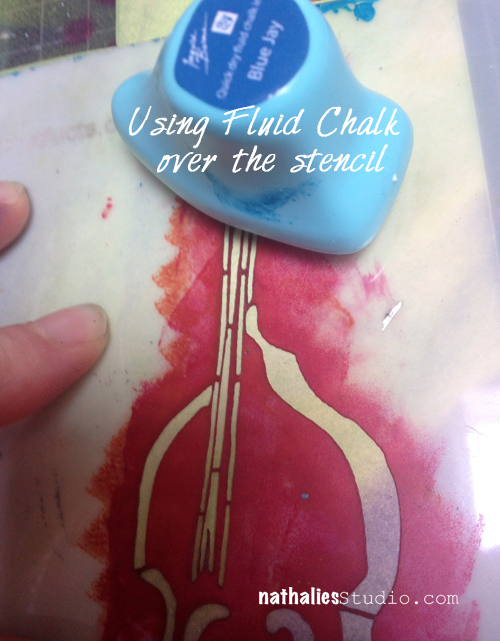 After you used the chalk through the stencil on tag one- you have a lot of access of chalk on top of the stencil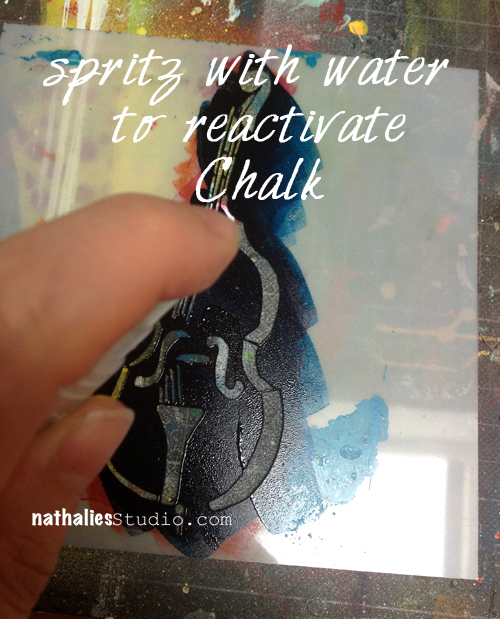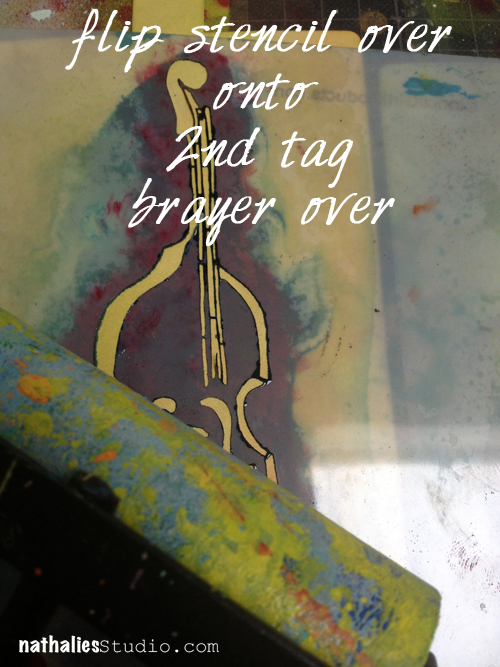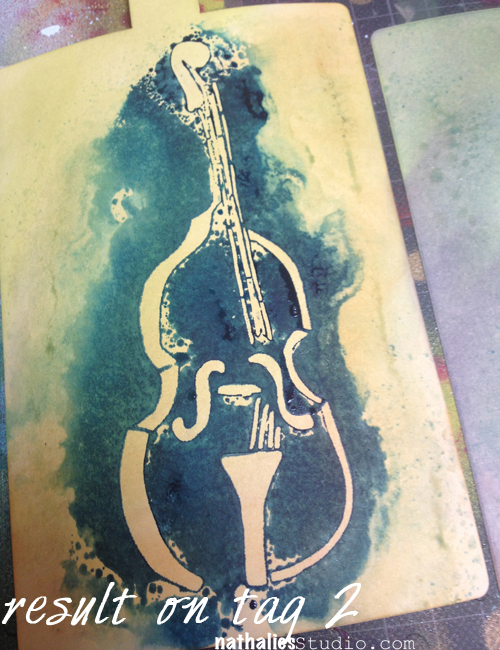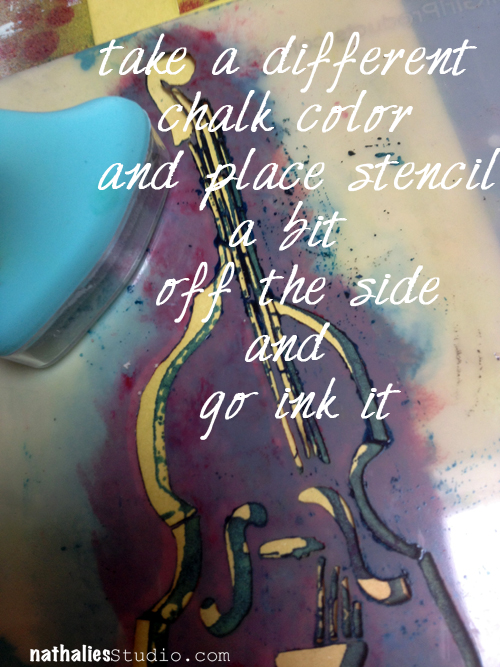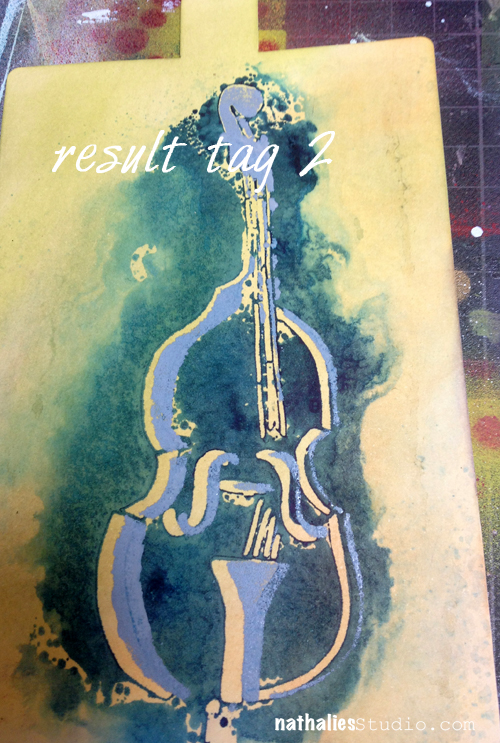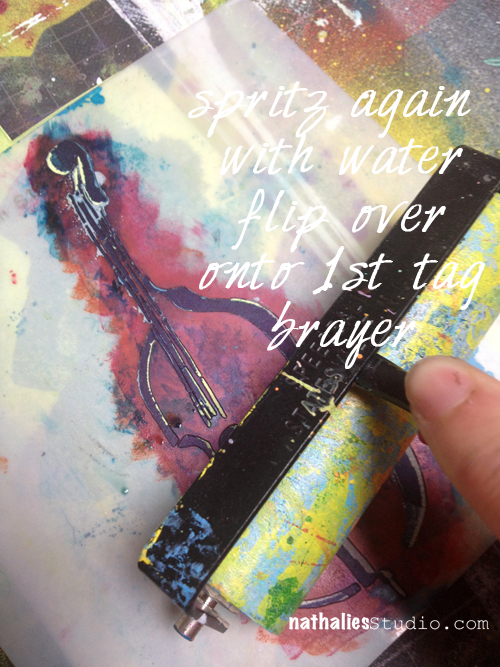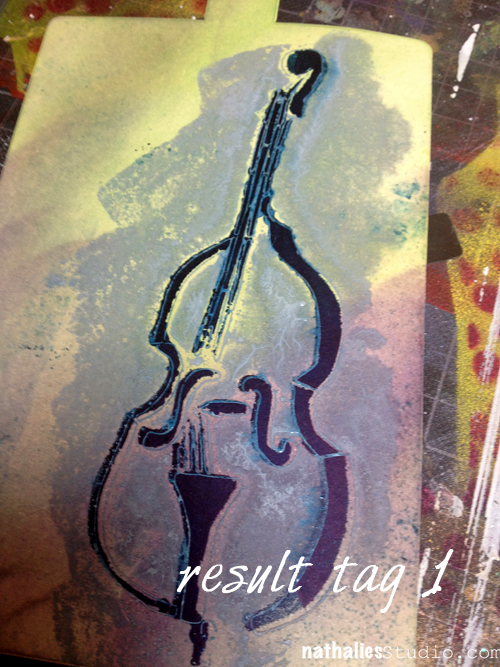 and here is the other side of the gift card holder after spicing it up with some fun stamps etc.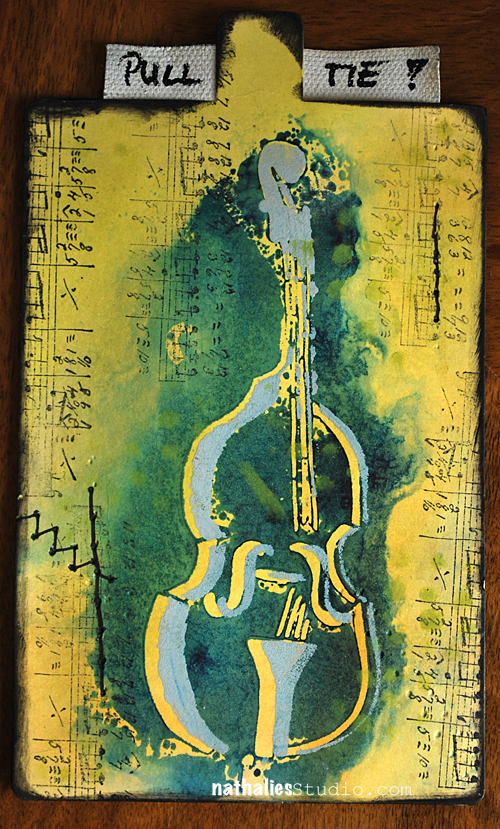 Here are the supplies I used:

Now hop on over to my friends and check what they did and comment for some changes to win the stencil :)
Have Fun
Nat