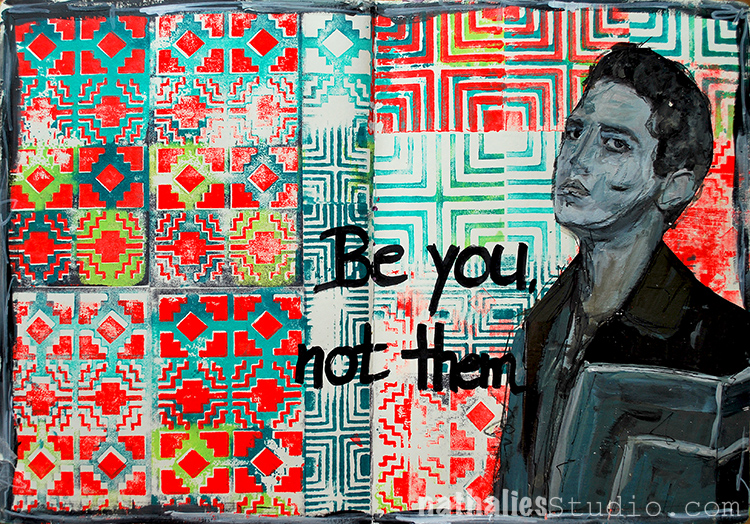 This art journal spread started out as a demo page in a workshop . I was showing how to use the positive and negative Santa Fe and Manhattan Foam Stamp Set with differently colored StampBuddies. (if you missed my short tutorial on this – check it out here) .  A lot of the pages I show techniques on are later a great starting point to turn into a finished art journal page.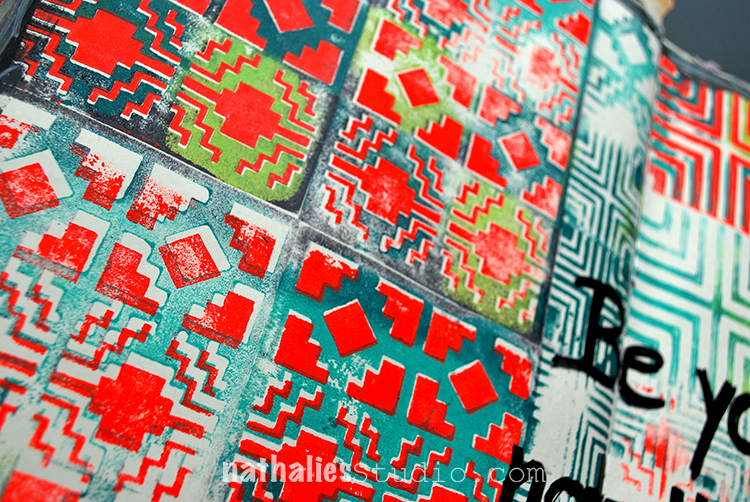 I like how much depth and dimension you get when stamping offset. I also love how stamping a second time without re-inking shows a lot of texture.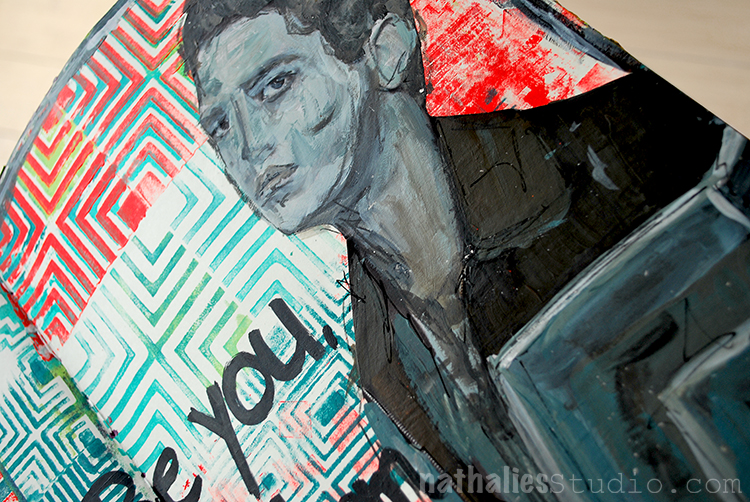 And I had a good time playing with the graphites on top of the magazine image. He looks a bit ill – LOL- but maybe just because he isn't himself ;)

Hope you have a wonderful day !