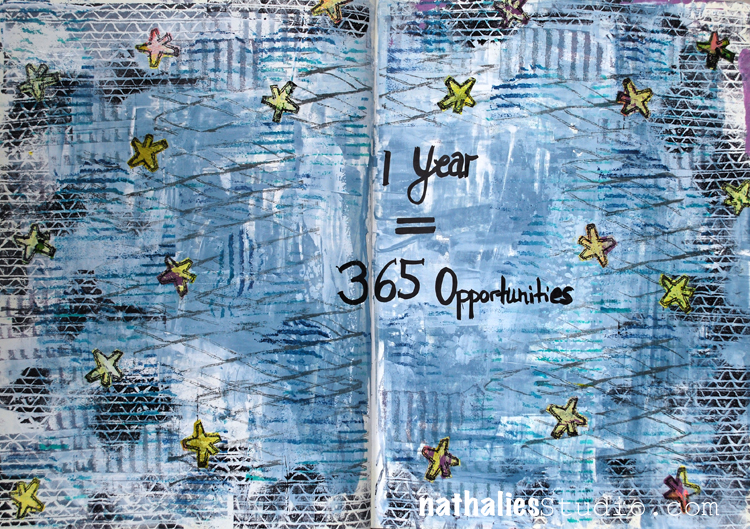 Love this – so uplifting when you think about it, right? 1 Year = 365 Opportunities. I used my new Cardboard Stamp Set for this art journal spread. I stamped the background with some of the stamps and then painted over some areas with acrylic paint and gesso to push them back.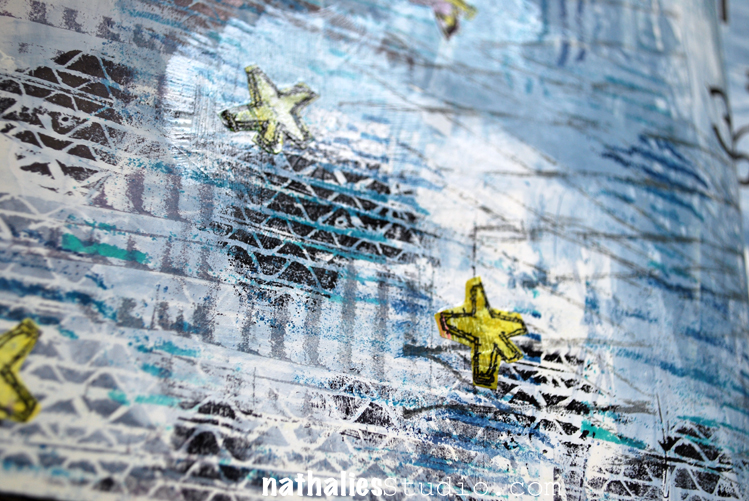 Then I stamped over the painted areas again with different ink pads and repeated the steps.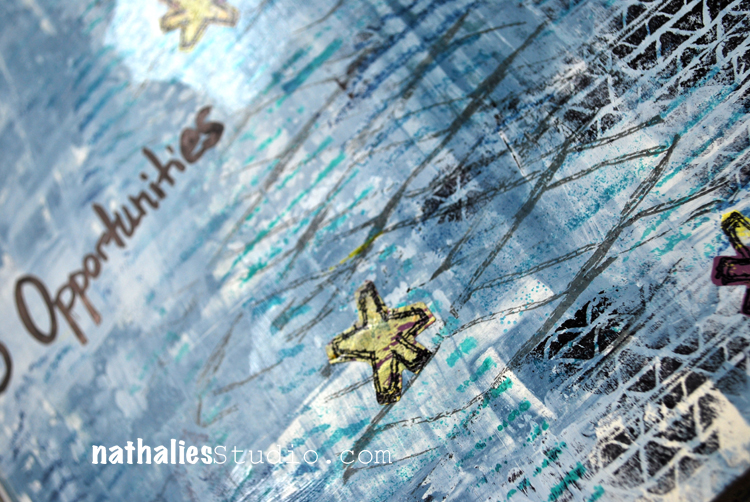 I stamped some of the stars onto formerly painted deli paper and cut those out and applied those with Matte Medium.
Love the look of this – it is a fun way to create a background with a lot of visual texture.
Here are some of the supplies I used for this art journal spread – some links are affiliate links:

Wishing you a gorgeous day!