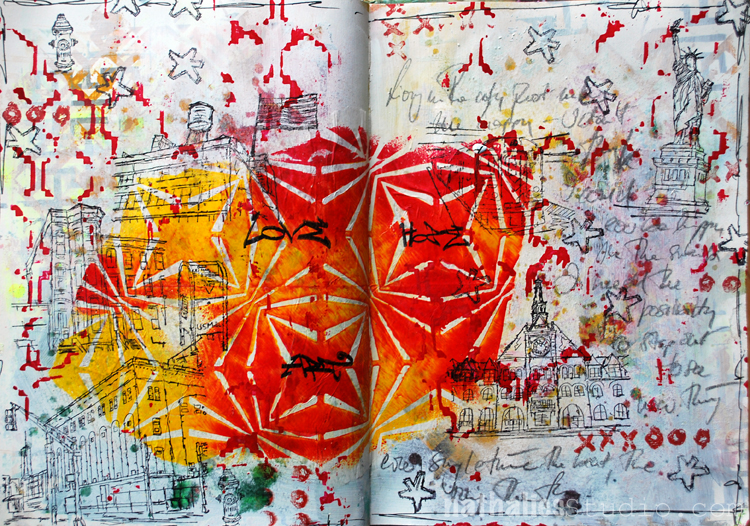 Strolling through my hood really makes me happy – I love my city and I love the inspiration I get from it. I wrote a little about these warm feelings towards my home city in this journaling spread. For the page I painted with white gesso over a spread which I had used before to clean off some paint during painting on a canvas. I applied the gesso in areas more like a wash, as I like to have the underlaying background showing through for visual interest, but it does look way better knocked back a lot.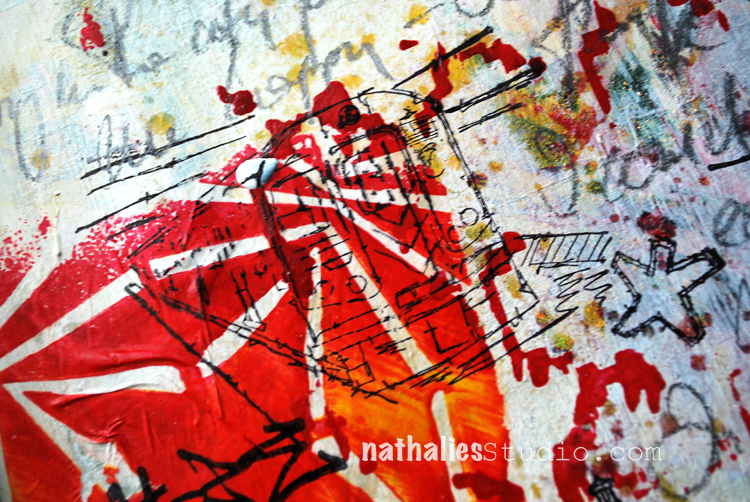 I had used the Beacon 9×12 Stencil on a different art journal spread with spray paint and cleaned off the access paint on the stencil with a deli paper sheet, resulting in the negative imagery of the Beacon Stencil- I love it- I love both versions. I ripped out an area of the printed deli paper and applied it with Gel Medium to the Background.
I also used the Granada 9×12 Stencil after using it on a different spread to clean it off on this page. Since it has the same colored red spray paint those marks here and there add some nice marks.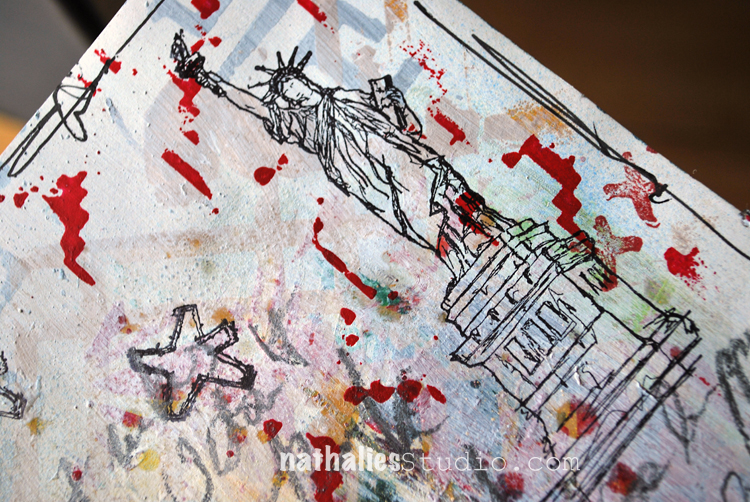 I stamped  using black archival ink with the stamps included in the Stroll Through the Hood 1 and Stroll Through the Hood 2 and applied them around the page- I love how the black ink makes the images really pop off the page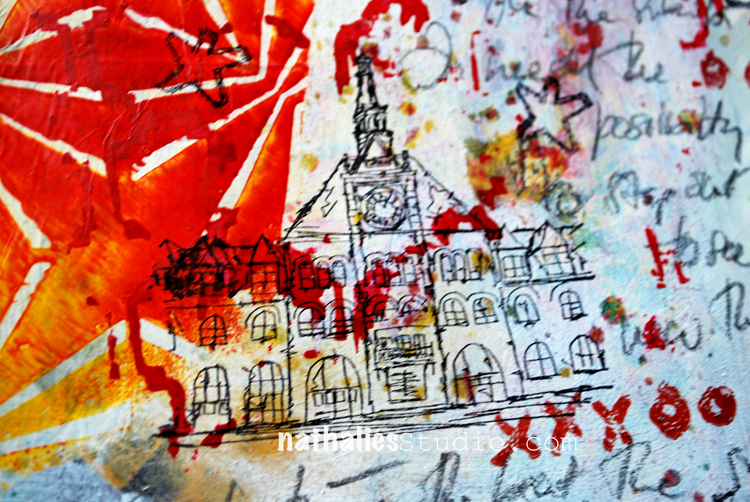 I also used a red ink pad to stamp with the Love Knots Stamp here and there and to repeat the read color used yet again.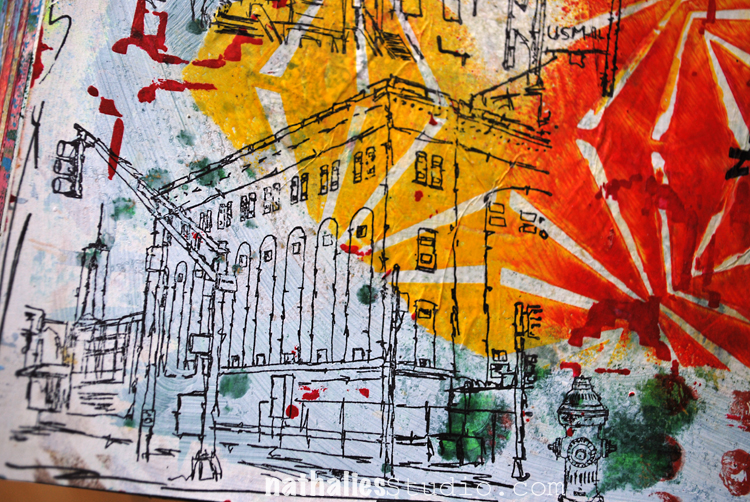 I like this spread a lot- it is a bit different from my usual very paint filled page – but I think you can still see me :)
Here are the supplies I used in this spread- note that some links are affiliate links: