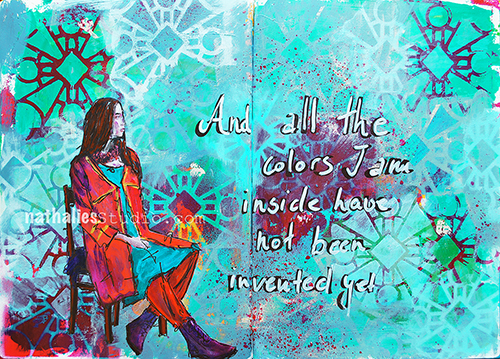 "And all the colors I am inside have not been invented yet"
Such a beautiful quote. I played with my brand new StencilGirl Products 4×4 Buenos Aires Stencil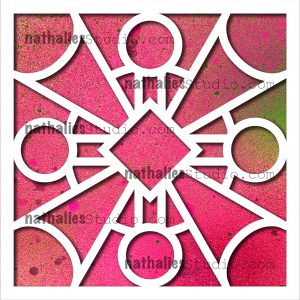 On a pre-painted background I used the stencil with different acrylic paint colors.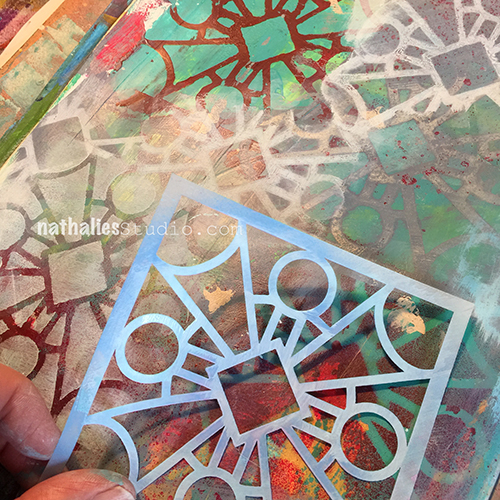 Stenciling through the stencil, but sometimes also painting the background, laying the stencil on top and removing the paint through the stencil.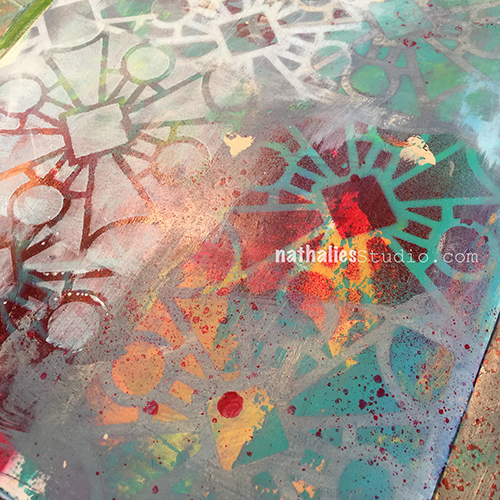 I love the layering effect I got by repeating this over and over
I added the journaling and overpainted a magazine image with acrylic markers.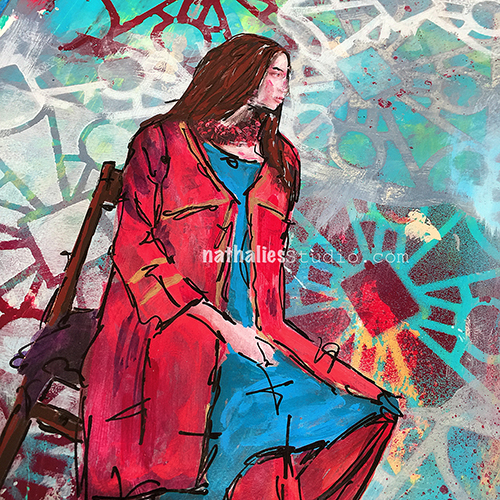 Here are the supplies I used for this art journal spread – note some links are affiliate links.

Have a wonderful day!