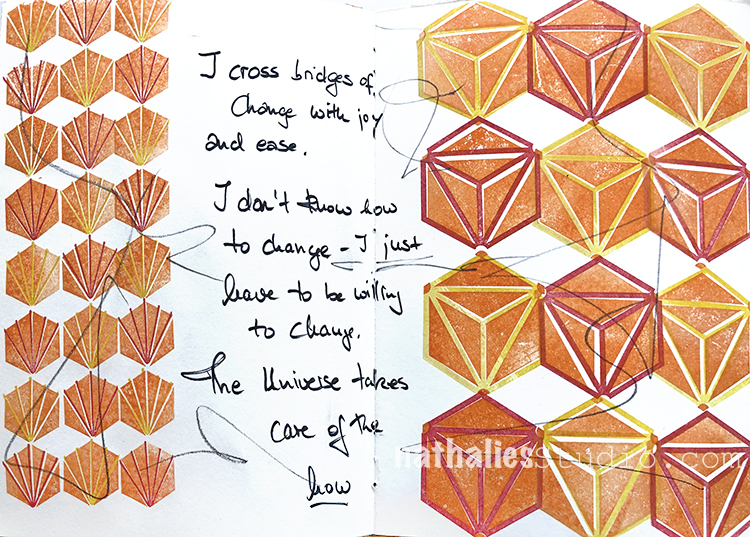 I saw this quote on instagram and I really liked it . "I cross bridges of change with joy and ease. I don't know how to change – I just have to be willing to change. The Universe takes care of the how."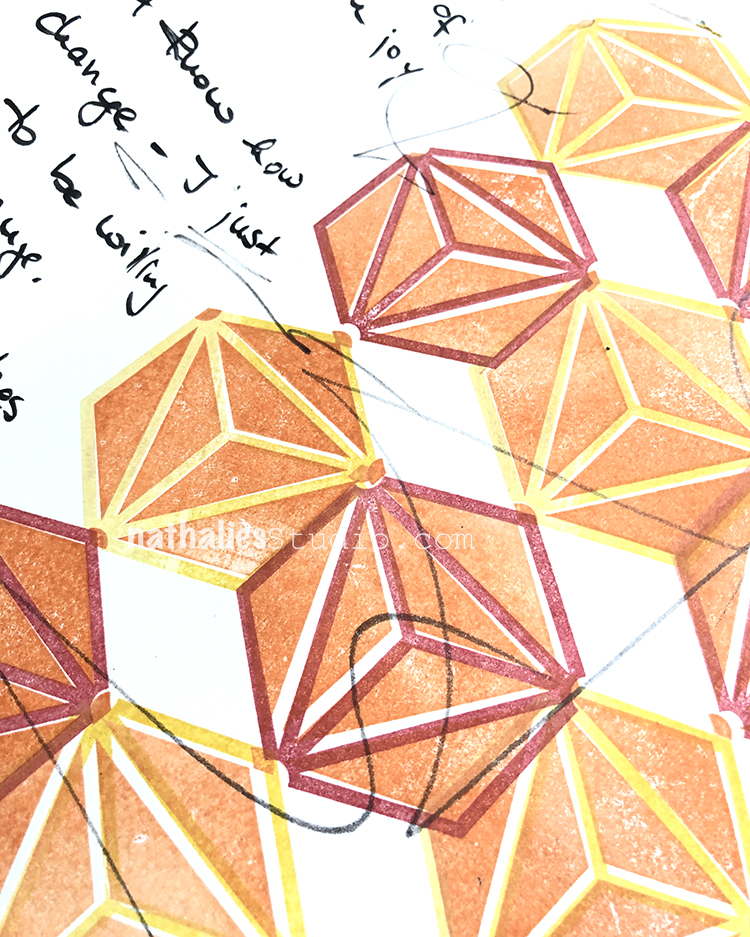 Of course it is not always THAT easy- but I think I do like change and I have an instilled confidence in me that things will work out.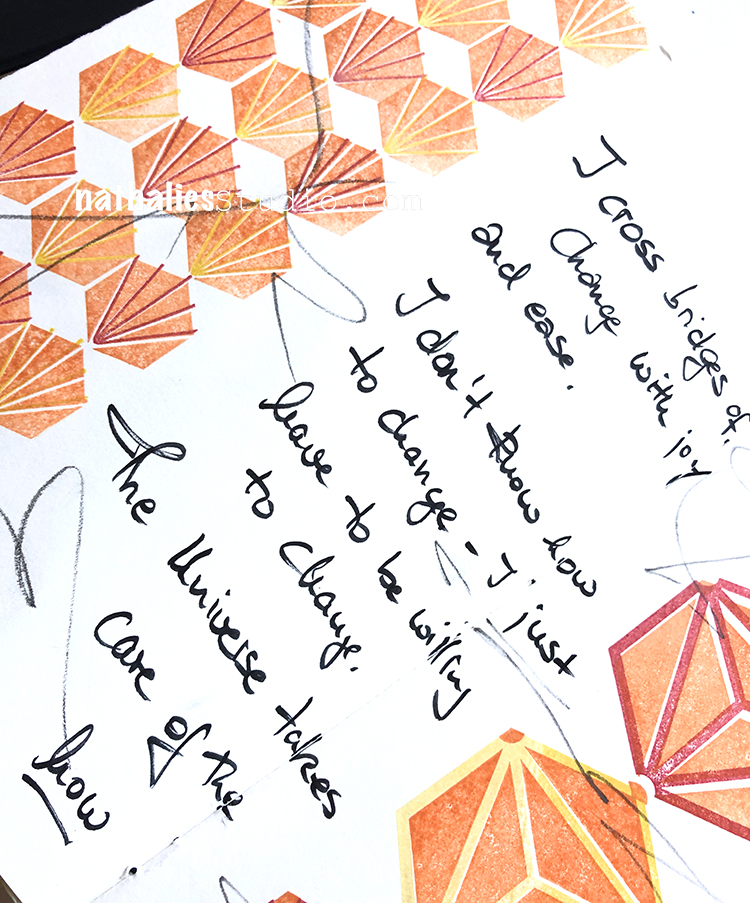 For this spread I used my new large and small Hex Rubber Stamp Sets with ink .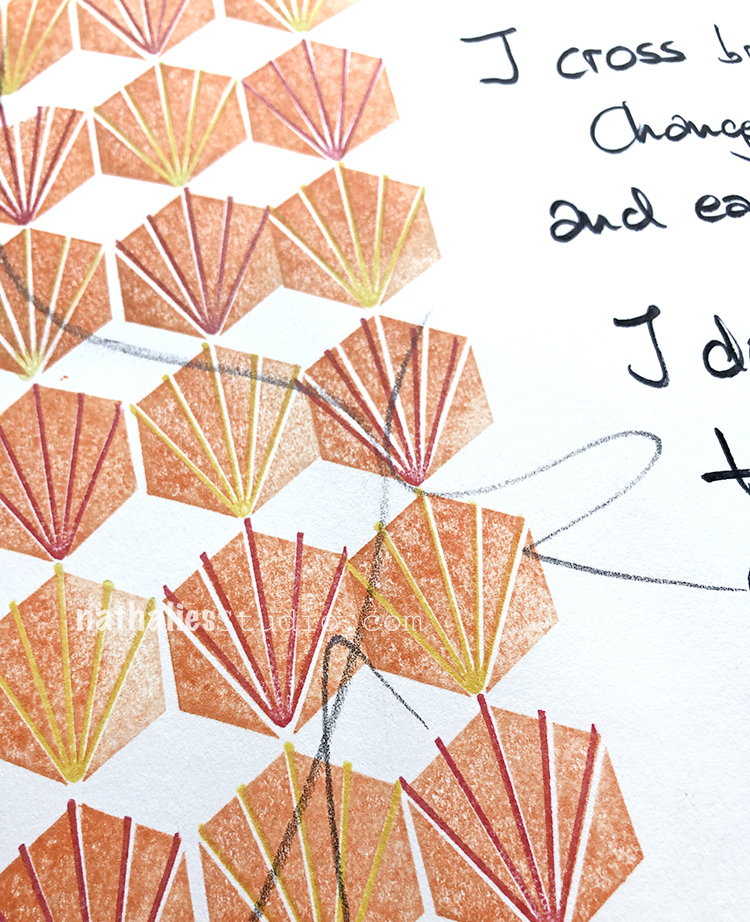 I stamped the positive and negative stamps on top of each other- I just love the dimension this gives.
Here are some of the supplies I used for this spread: