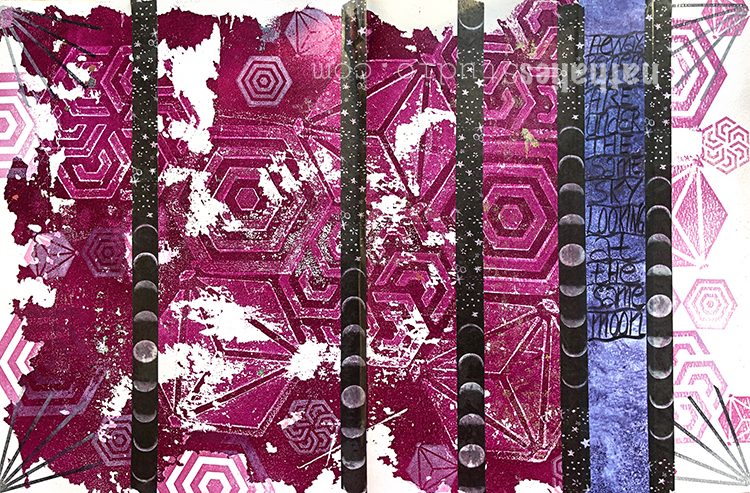 "Always remember we are under the same sky looking at the same moon"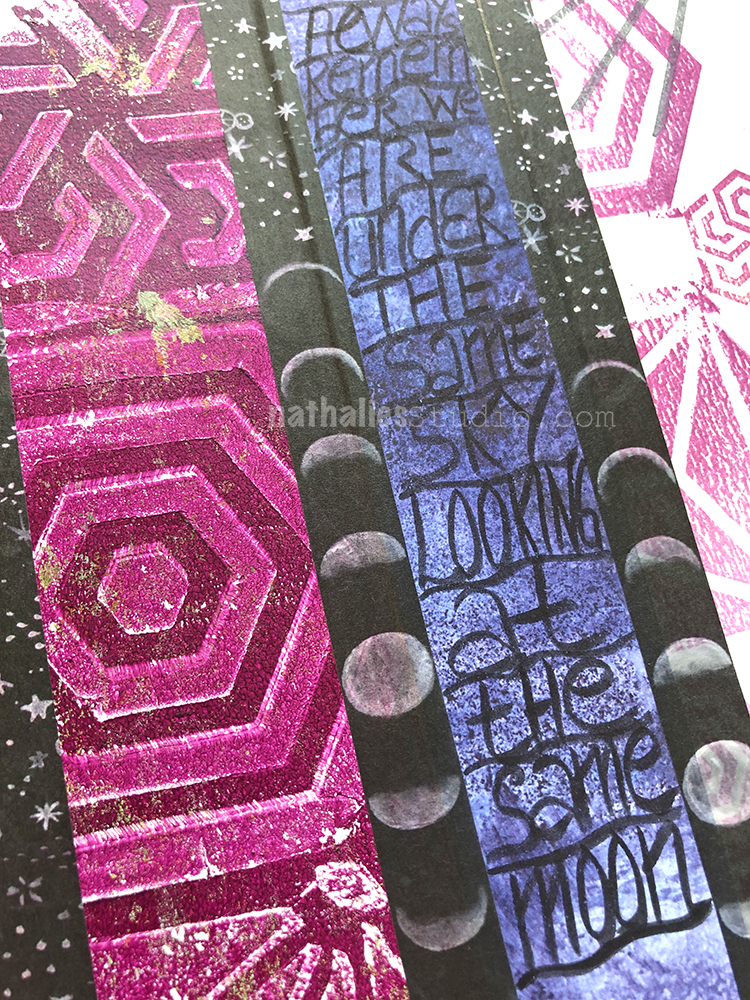 The background started with some mono printing with a gelli plate. I had taken off the magenta acrylic paint with my Hexagon Foam stamps.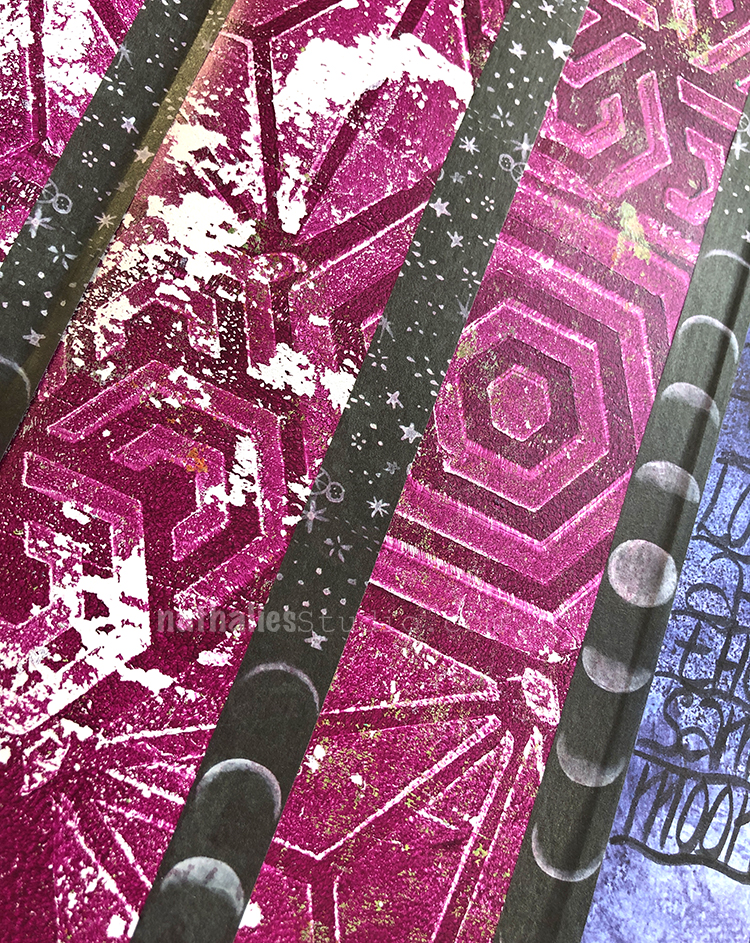 I added the beautiful washi tape with the moon and stars . The blue paper is actually a strip of scrapbooking paper which I created for a french Company many many years ago.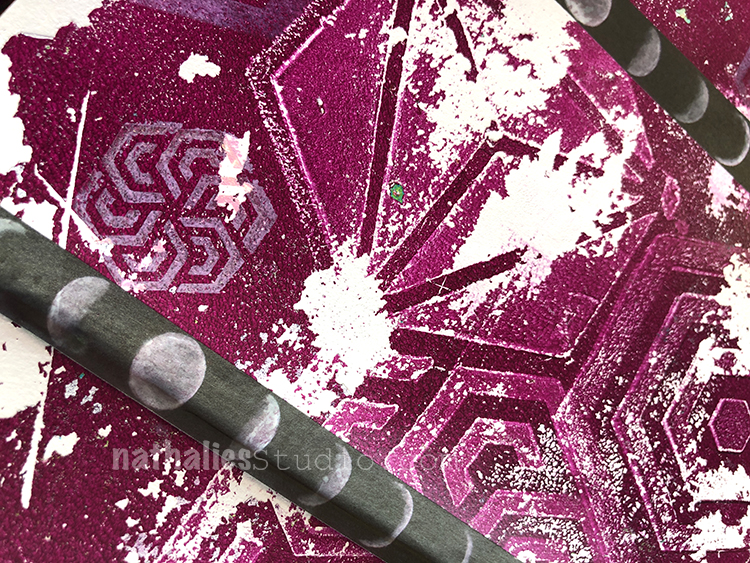 I also used my differently sized Hexagon Rubberstamps and stamped with white onto the background. Love how this came together. Here are some of the supplies I used: