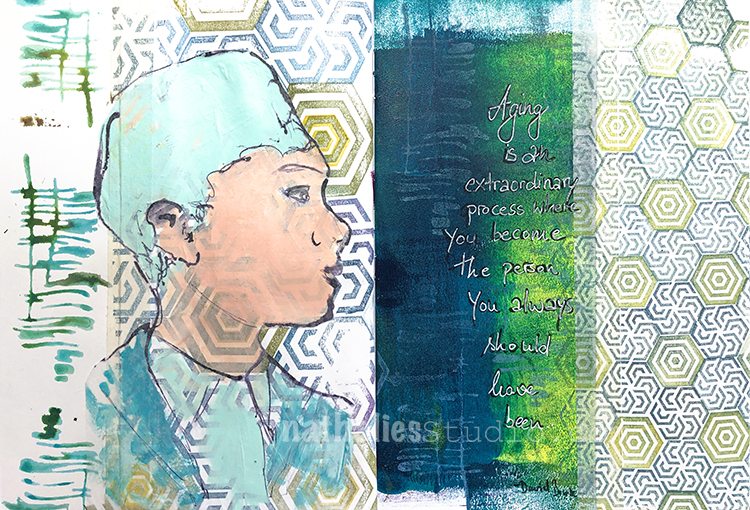 "Aging is an extraordinary process where you become the person you always should have been" David Bowie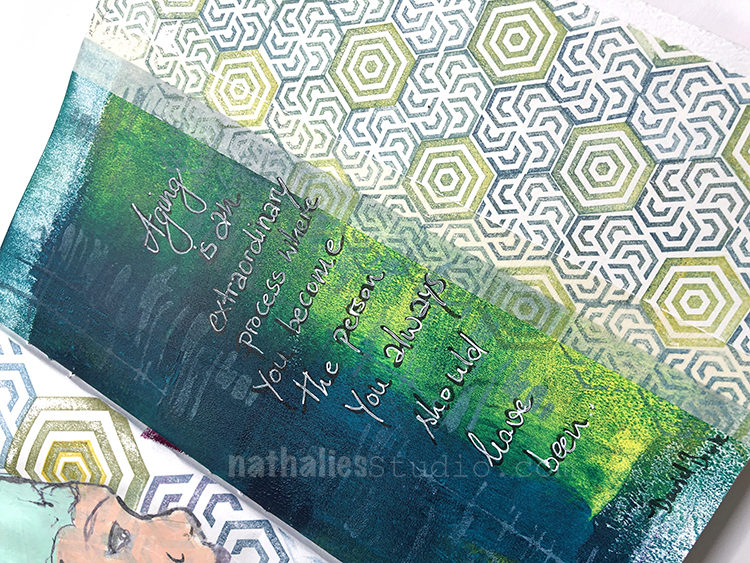 This spread was tons of fun. I used dye spray paints on the left to stamp with my Far Out Stamp, then I used the Large and small Hex Rubber stamps with an inkpad to create a pattern. The area that is painted in acrylic and green was over stamped with white ink and the Far Out stamp- it is very subtle but I like the repetition of the pattern.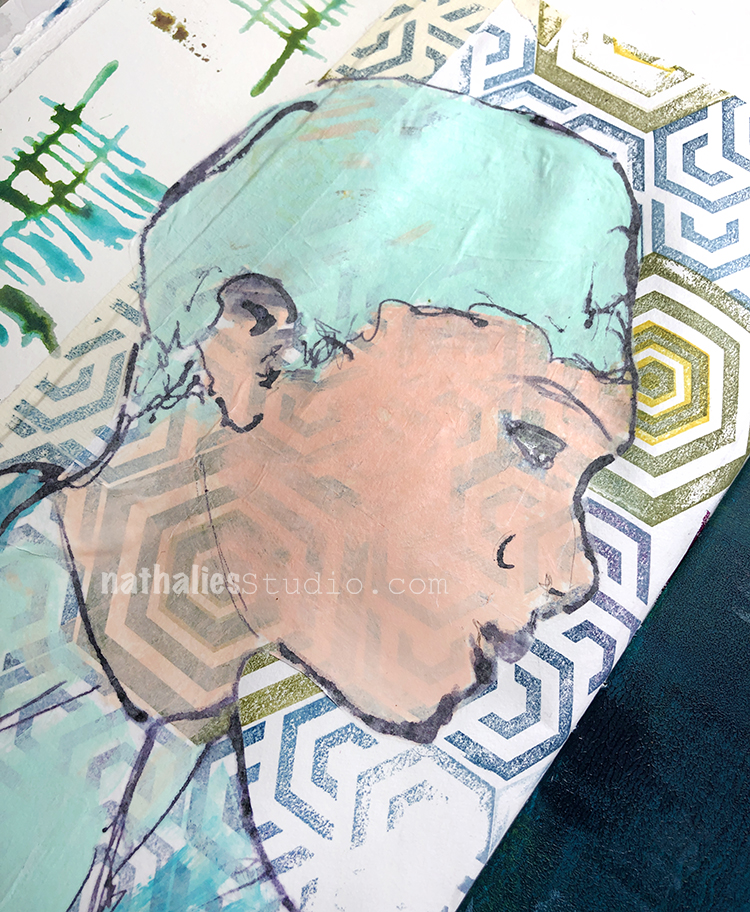 Some ink and acrylic paint for the lady and voila ..another very mixed media spread.
Here are some of the supplies I used: