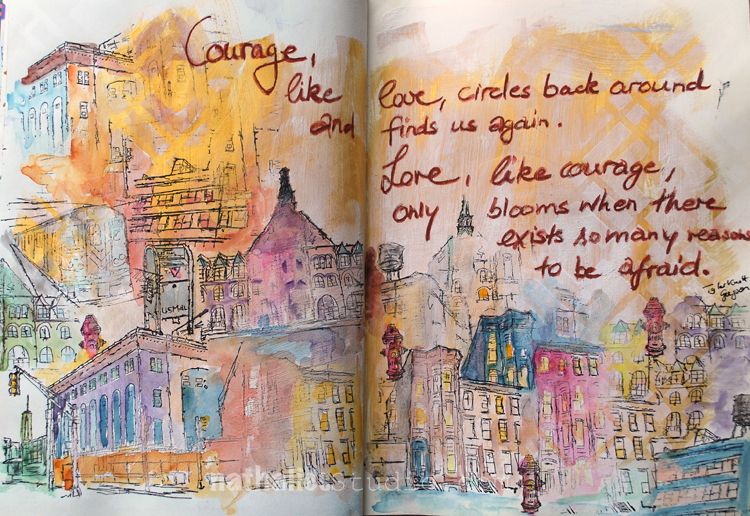 "Courage, like love, circles back around and finds us again. Love, like courage, only blooms there exists so many reasons to be afraid." Tyler Knott Gregson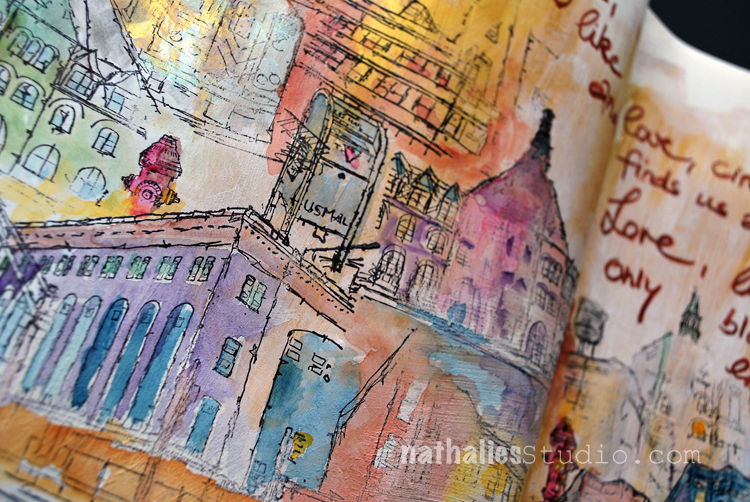 I had such a wonderful time creating the page and playing and trying new things. I tested the Daniel Smith Gold Iridescent Gesso, which the wonderful people at Daniel Smith gave me for that purpose at Creativation and applied it loosely to the art journal pages. The gesso was thinner then I expected but oh my oh my once it dried the load of gold pigment fully revealed itself. And I was in Love.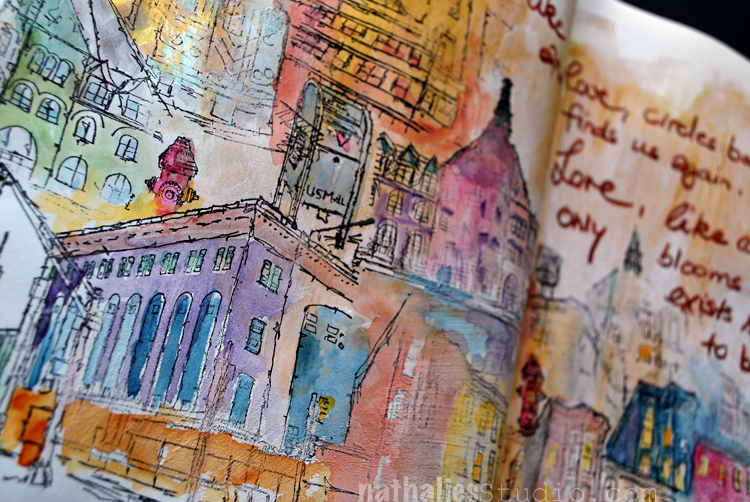 Next I used my Chicago 9×12 Stencil here and there dabbed some white watercolor ground through it – and then painted the bottom of the page also loosely with the ground. Watercolor ground is a primer like Gesso which creates a porous surface on which you can later apply watercolor. I am totally intrigued by this medium and also bought a clear version to further play later and mix up watercolor and acrylics more in my work. I let everything dry overnight as it was stated on the jar.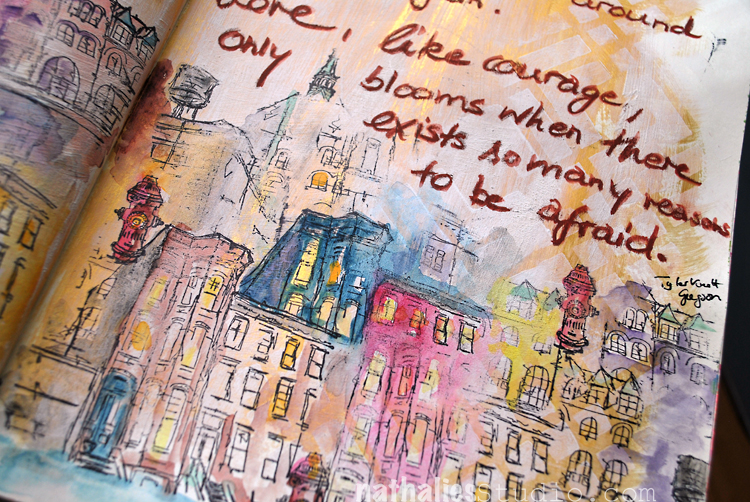 Then I stamped with my Stroll Through the Hood set 1 and Stroll Through the Hood Set 2  and archival ink and created a city scene. I used the cling stamps and layered them up, using only parts of buildings- and just had a fun time with them.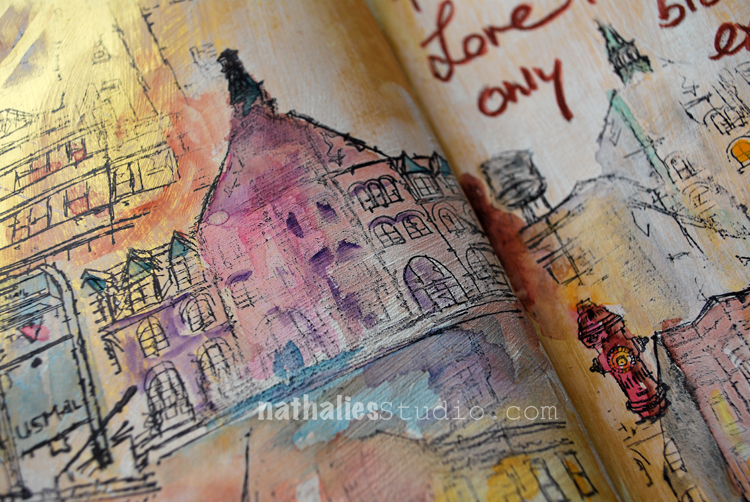 And then I played with watercolor and just had a good time. I love how the watercolors pop off the background and how the white watercolor ground and gold elements are making it sparkly. I also love the texture created with the watercolor ground.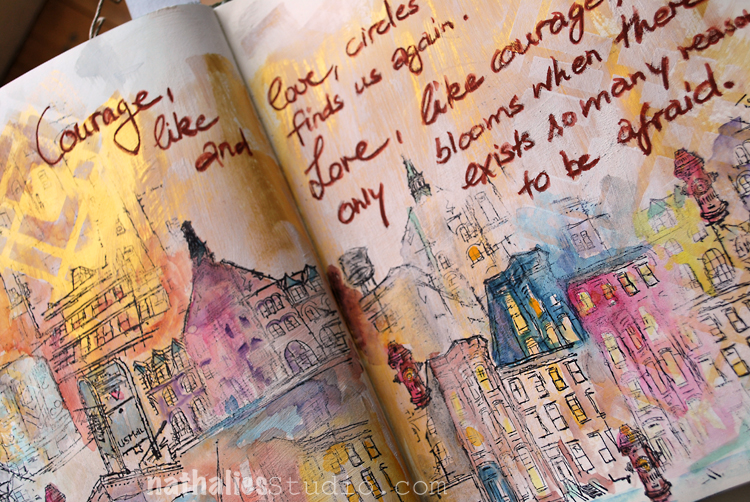 I added the journaling with one of the ArtGraf Graphite and went over it with a wet brush again. I guess I have a new crush …on watercolors …oh brother ;)
Here are the supplies I worked with  – some links are affiliate links:

Do you have a new art supply /medium crush this year?