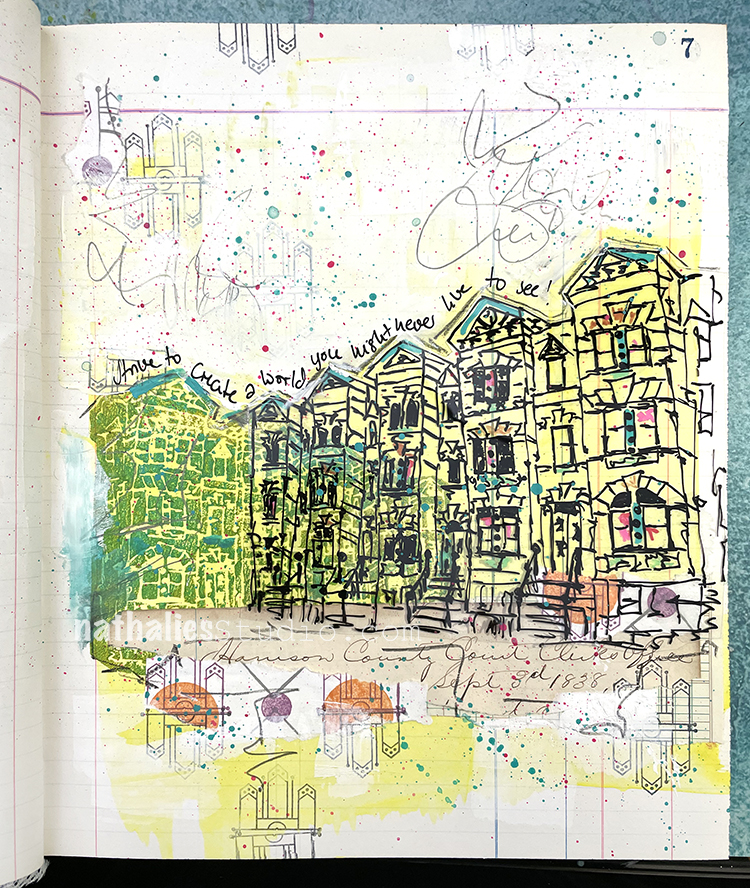 "Strive to create a world you might never live to see!"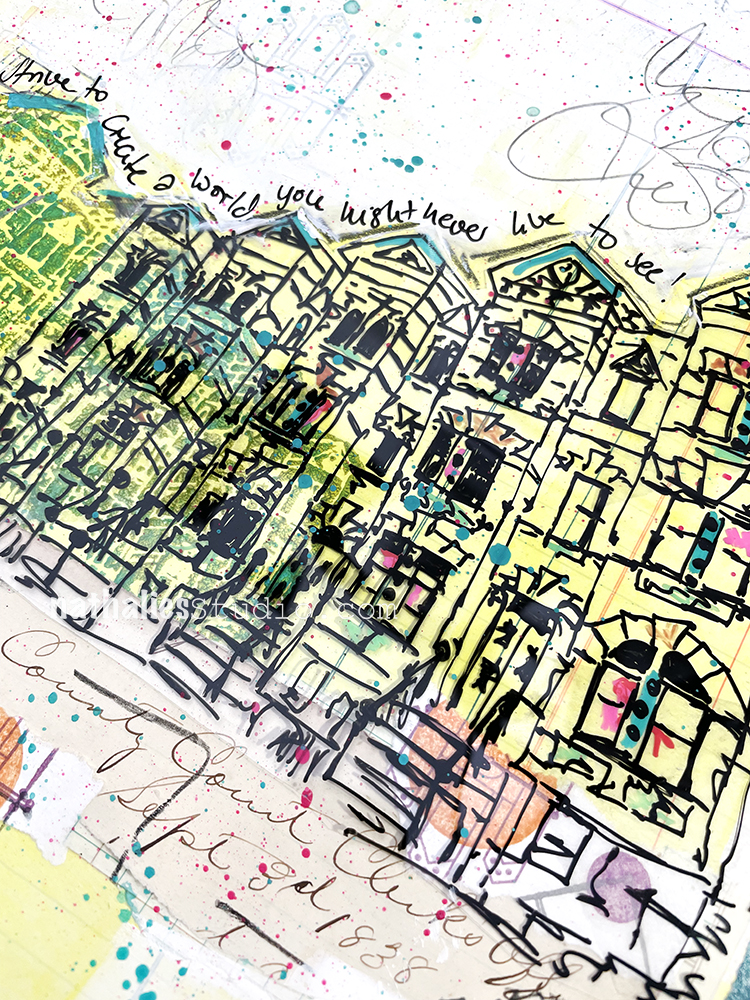 I stamped my Row Houses foam stamp with acrylic paint onto the ledger and then added a sketch of the row houses on top. I also used some collage paper – an old letter and old prints of mine.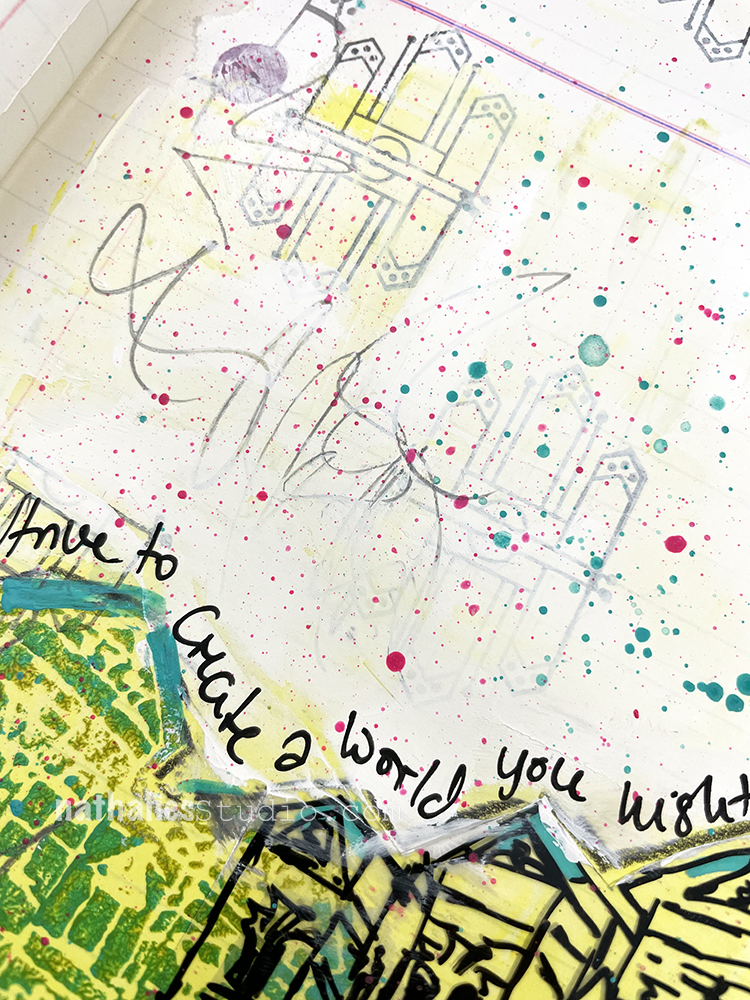 I had initially painted a lot of the background with yellow paint but I didn't like it going over the top of the building so I toned it down a bit with a Gesso wash.
Then I added some stamping with my Mini Motifs rubber stamps and speckled some paint.
Here are some of the supplies I used: