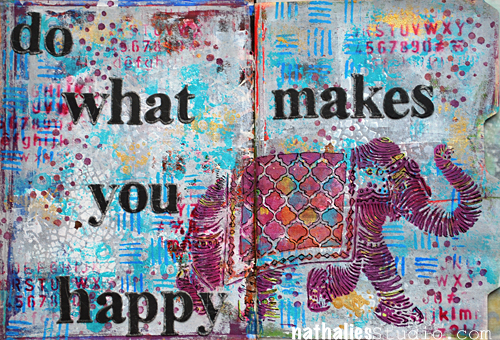 Here is one of my pages of the Art Journal I showed you in my Flip-Thru Video recently. As promised I will show some pages in more detail.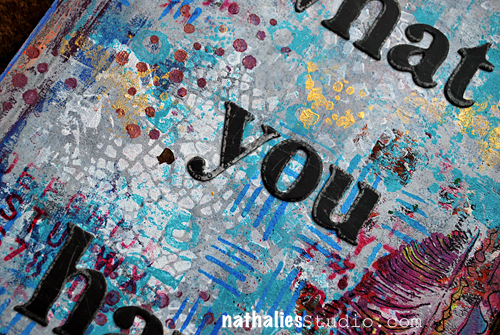 I painted the background with a light grey acrylic paint and then started layering up some stencils, stamps and templates with different colors – going from light to darker colors.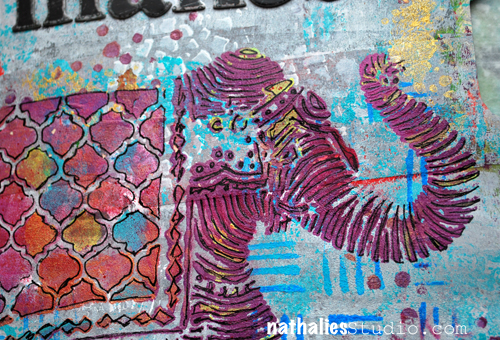 I used a cosmetic sponge to apply acrylic paint through the Elephant March stencil but to have a better contrast of the elephant versus the busy background I also traced the stencil after the paint dried with a black pen. In the blanket I used different acrylic marker colors and blended them over the stencil with my finger.
I applied the chipboard letters with Gel Medium – since this is the best way to make sure they stick and stay. A fun and colorful page – made me happy ;)

Thanks for coming by and have a wonderful sunny day!