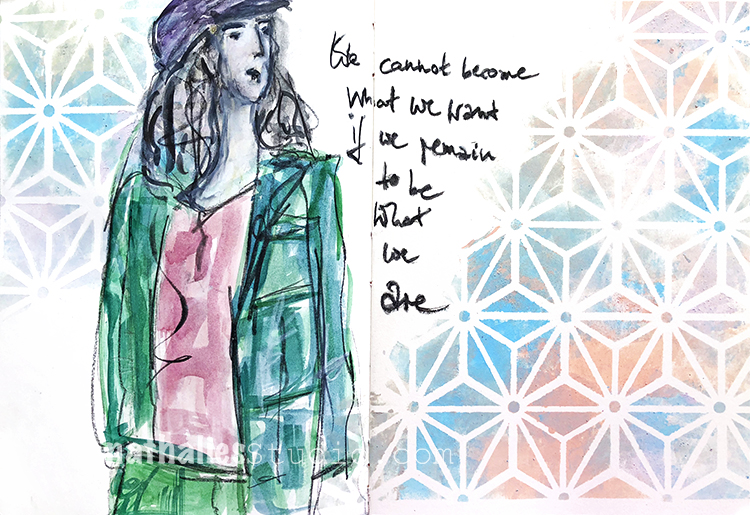 We cannot become what we want if we remain to be what we are.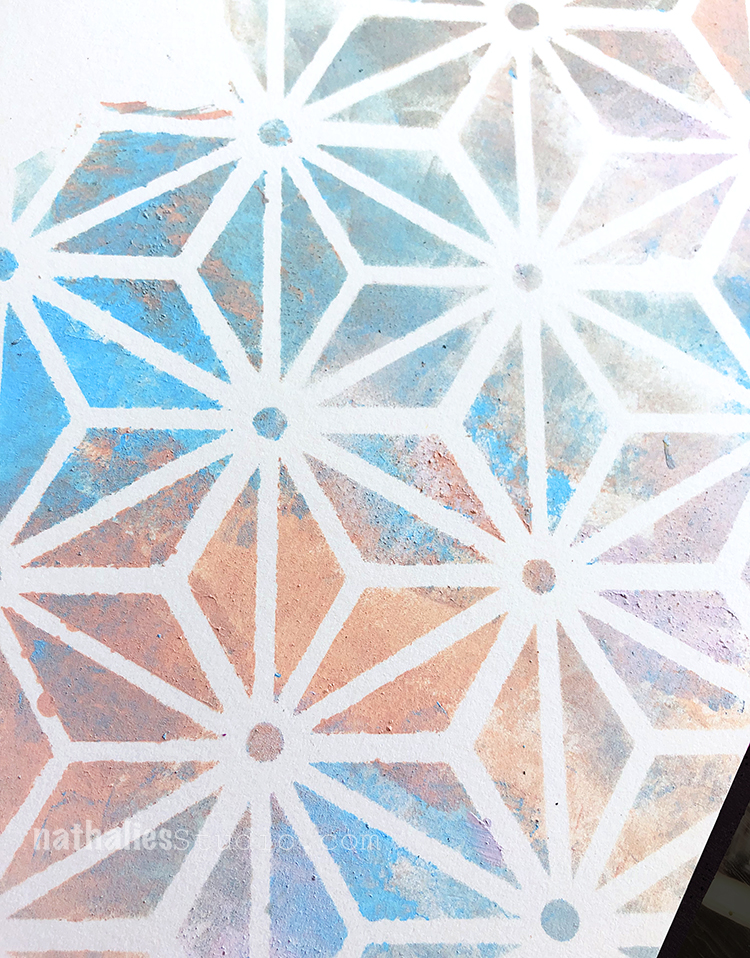 Using the new Star Struck stencil I dabbed a cosmetic sponge in different colors of acrylic paint and then pounced them through the stencil.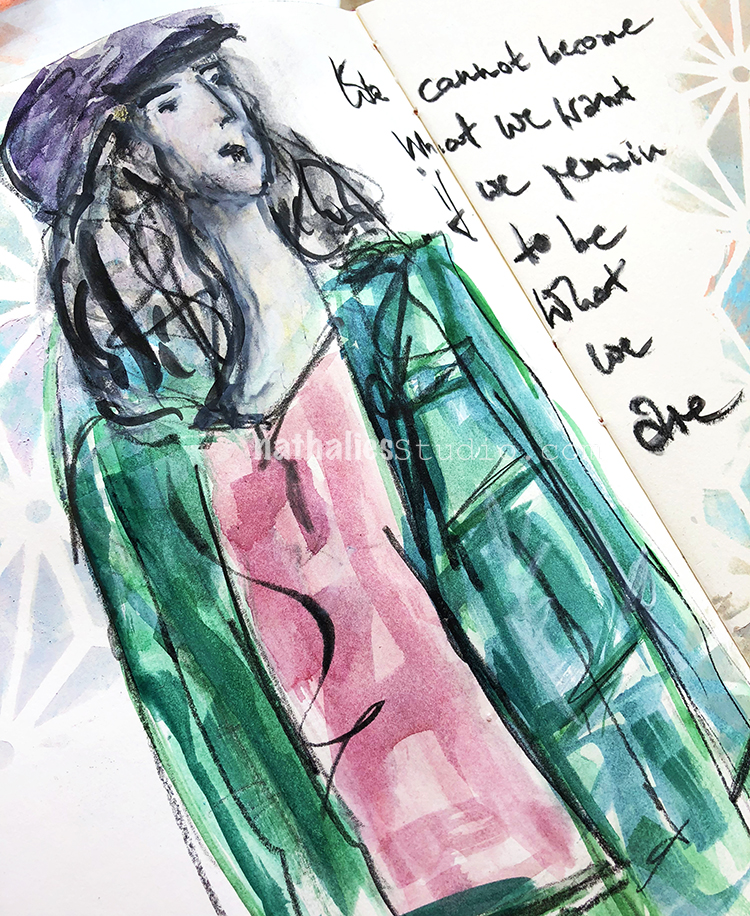 I sketched the lady and painted her using watercolor and gouache.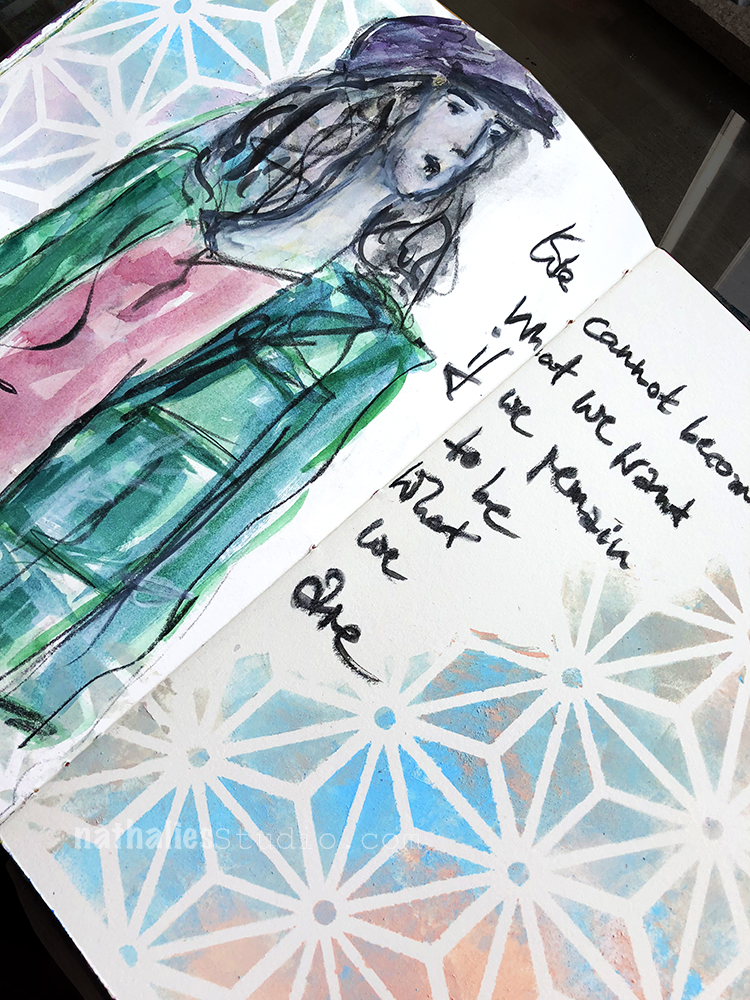 I really like how this turned out – I really have to do more with watercolor and gouache.
Here are some of the supplies I used: