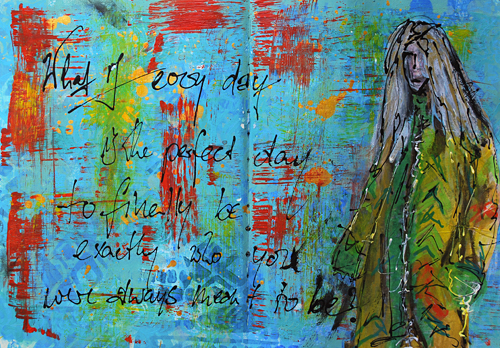 What if every day is the perfect day to finally be exactly who you were always meant to be?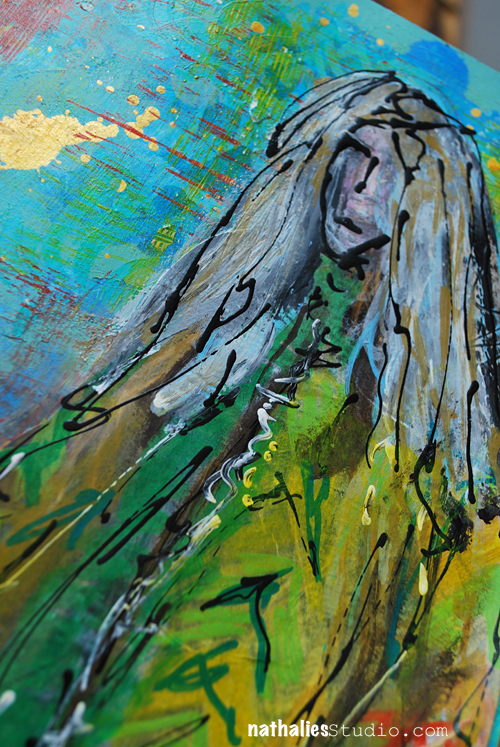 I love playing in my art journal before starting to paint on a canvas- it loosens me up and get's me in the groove.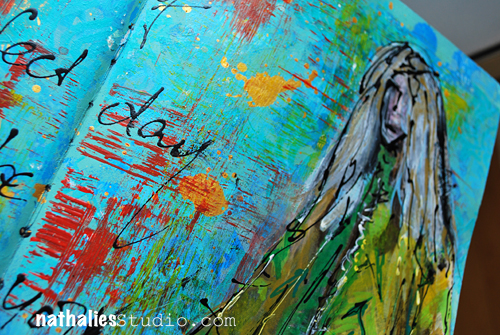 Played with Soft Body Paints and Inks as well as my Batik Stencil and the orange marks are actually from a baster :) I love using weird tools for mark making.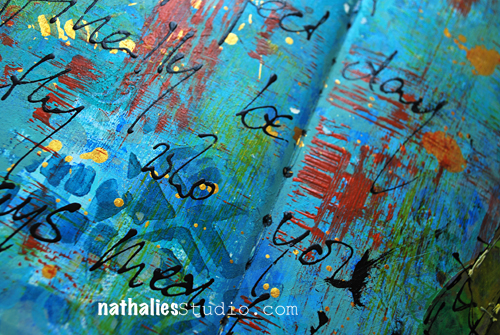 For the journaling and sketching marks I mixed soft Liquitex Soft Body Paint and some Acrylic Ink into a Fine Line Bottle.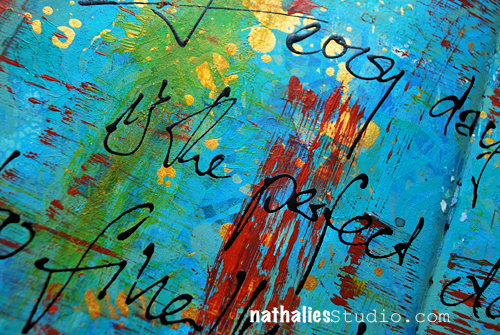 that was fun :)
Before I get to the supplies – please check also out my guest blog post on the Cloth Paper Scissors blog showing a sneak peak tutorial for my upcoming Art Journaling Live Workshop together with Dina Wakley , Julie Fei-Fan Balzer and Mary Beth Shaw. :)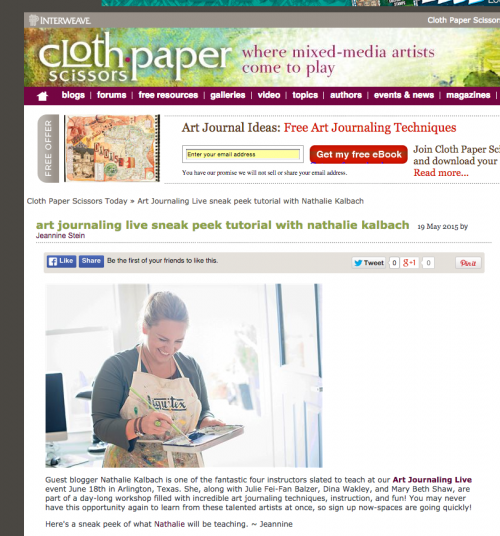 Thank you for stopping by and have a wonderful day!