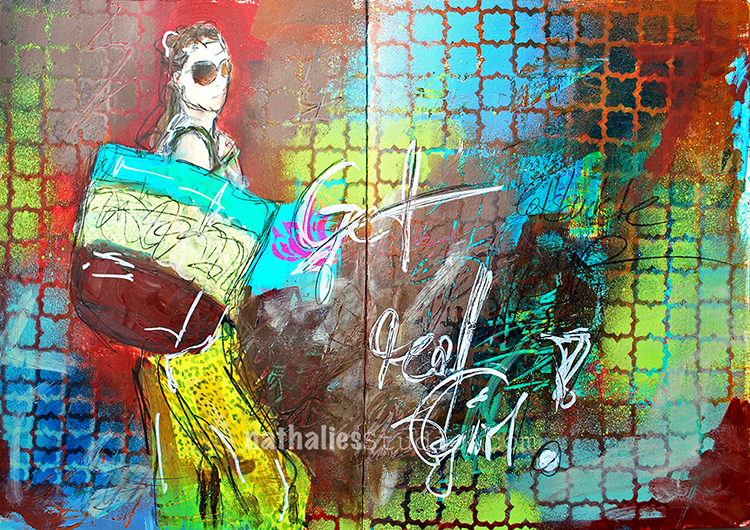 This was a little reminder for me at the time I created this art journal spread. It worked ;)
The background of the art journal spread was ugly from some scraped of left over paint – but a stencil like the Granada Stencil is the perfect stencil to work on such a background and make it work. I layered it on top of the background and then used different colors of spraypaint in different areas of the stencil.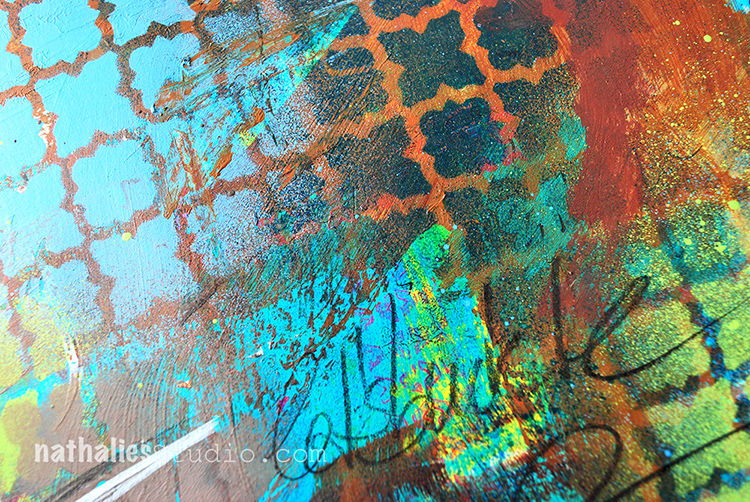 I love to scratch into the still wet acrylic spray paint too as it gives such a nice texture.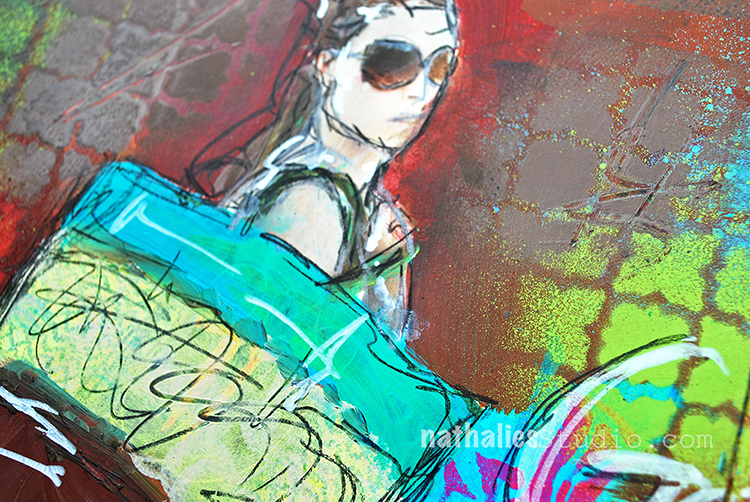 Awe- spray paint- you make me happy.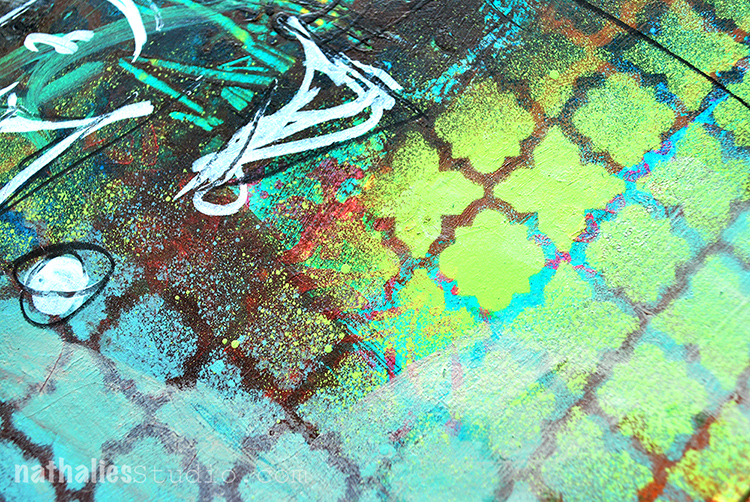 Here is a list of the supplies I used for the art journal spread – some links are affiliate links:

If you art journal, do you use your journaling sometimes to prepare yourself for something like I do?