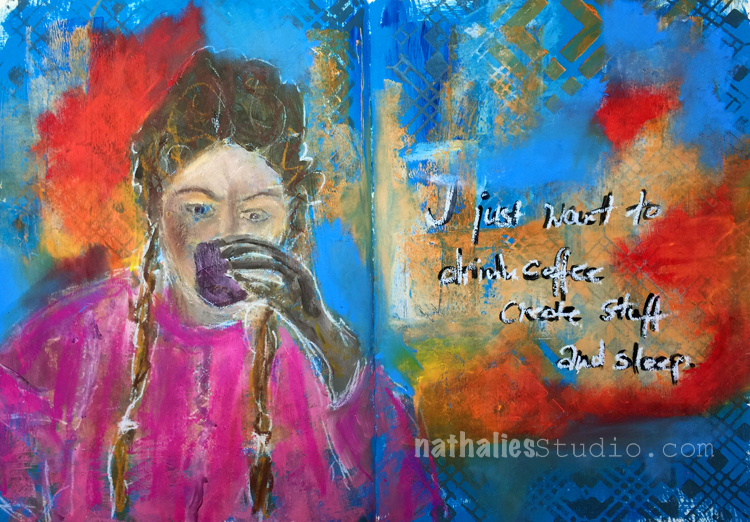 I just want to drink coffee, create stuff and sleep – oh yes ;) I loved creating this spread.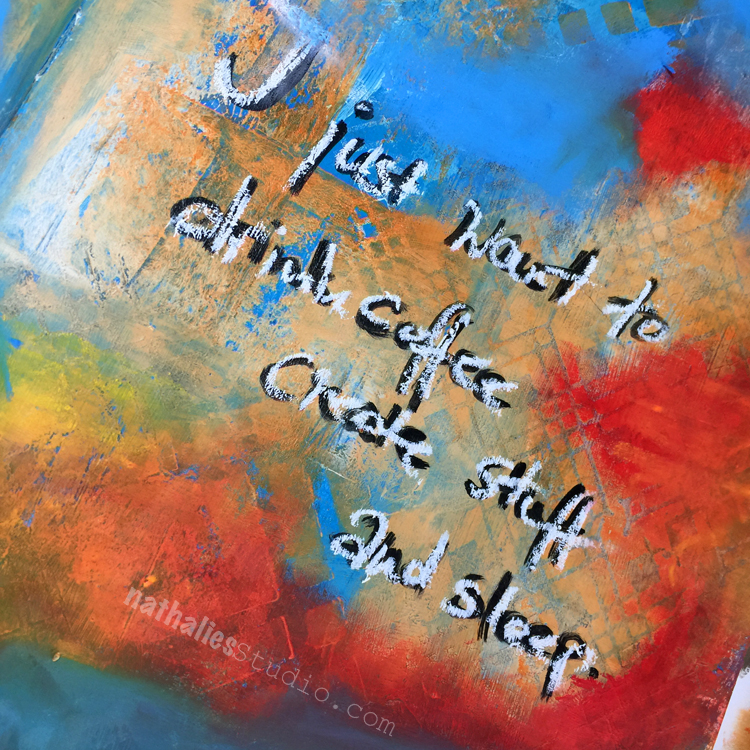 I started off with a simple blue background painted with acrylic paint and then added some orange and stamped and stenciled with my Chicago Foam Stamps and Stencil. Then I painted the girl (yes stop your horses, I painted a face- LOL) …and added some of my brand new Caran D'Ache NeoPastel Oil Pastels- OMG – I am in love – the colors are so amazing and they are like buttttahhh!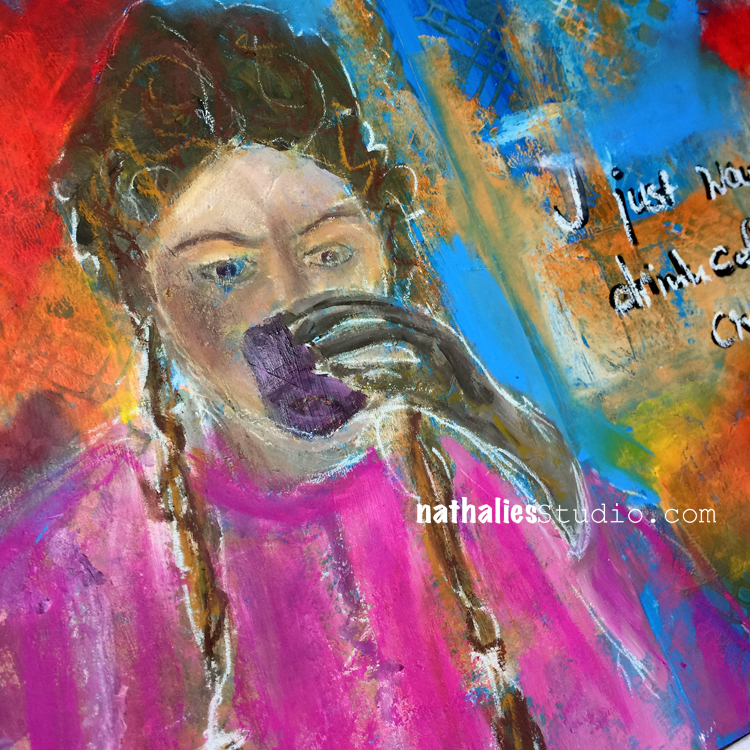 I seriously had to tell myself to stop adding more and more. I added some marks and scribbles with a white China Marker – I love that General China Markers are made right here in Jersey City.
Here are some of the supplies I used: