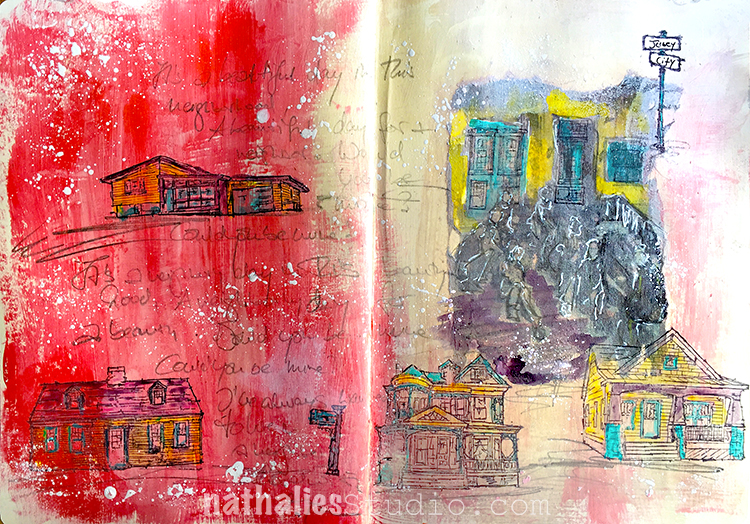 "It's a Beautiful Day in the Neighborhood" is a song from a show called Mr. Rogers, which I have never seen because it was not really running in Germany – but once in a while one of my friends sing it for fun – and so it got stuck with me and I love it. For those of you who do not know the lyrics:
It's a beautiful day in this neighborhood,
A beautiful day for a neighbor,
Would you be mine?
Could you be mine?
It's a neighborly day in this beautywood,
A neighborly day for a beauty,
Would you be mine?
Could you be mine?
I have always wanted to have a neighbor just like you,
I've always wanted to live in a neighborhood with you.
So let's make the most of this beautiful day,
Since we're together, we might as well say,
Would you be mine?
Could you be mine?
Won't you be my neighbor?
Won't you please,
Won't you please,
Please won't you be my neighbor?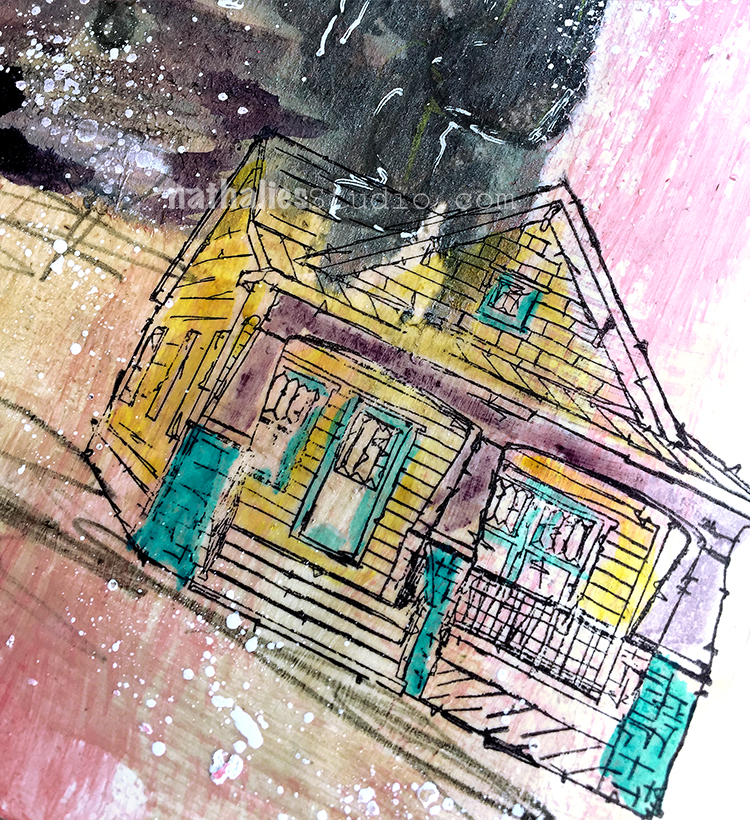 I used my new RubberMoon Stamp Sets – Stroll Around the Block and My Home is My Castle with the journal spread. I used the small windows and doors and turned them into cassettes of the doors in – so much fun to play with this.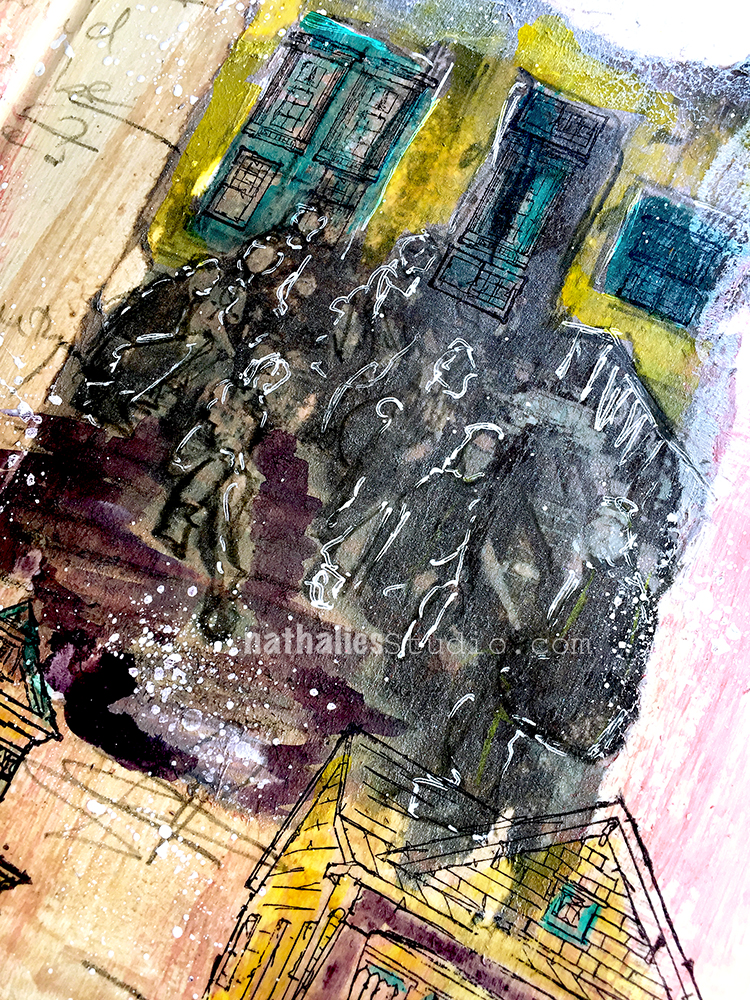 We do have a pretty cool neighborhood with lots of friends living close by and we do hang out a lot spontaneously – in the summer on the stoop – in the winter in one of our places.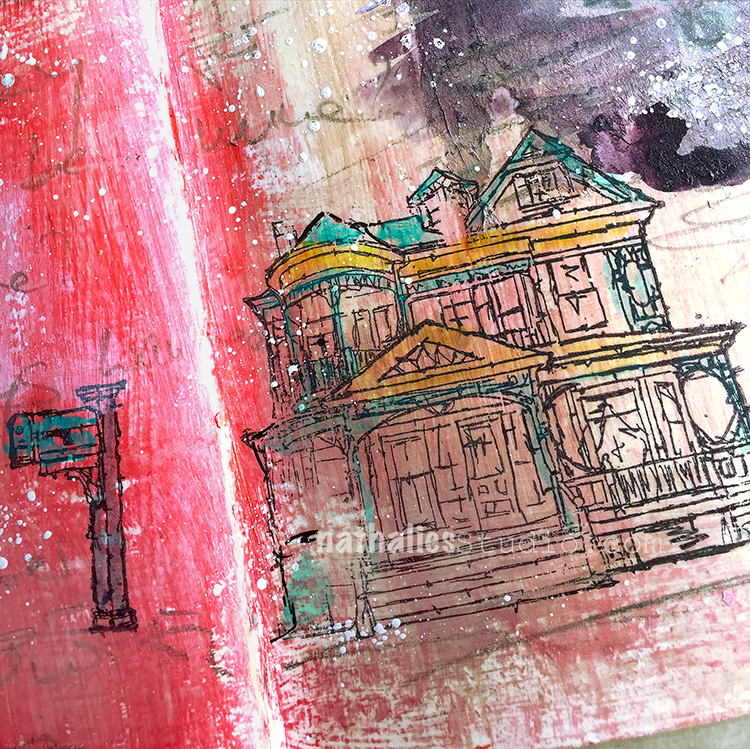 I created a weathered background using some metallic acrylic glazes and acrylic paint, then stamped on top and colored the stamps in with acrylic paints.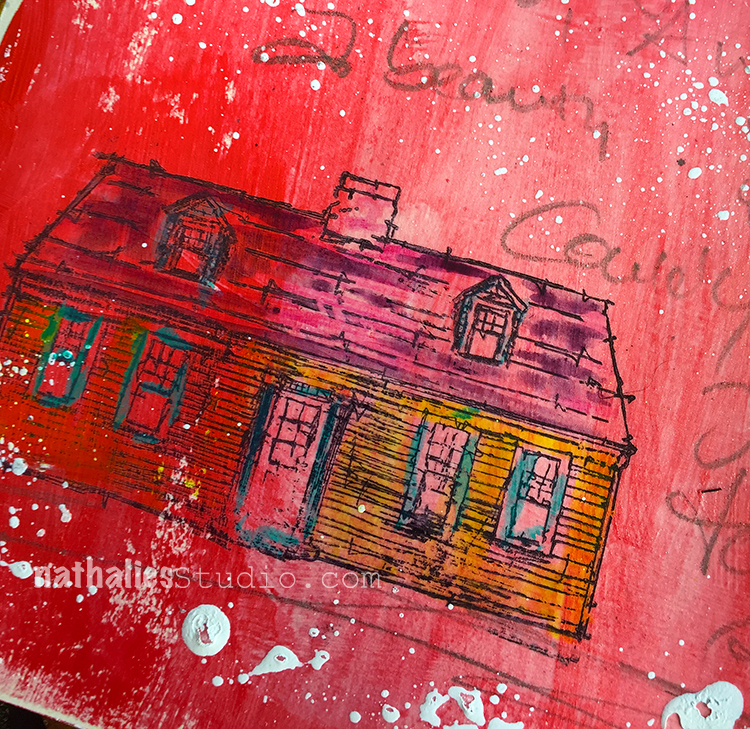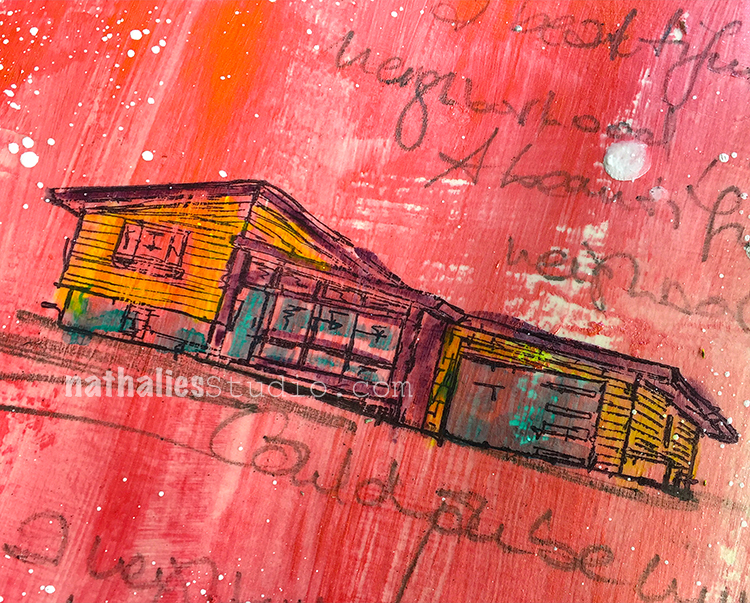 I added the lyrics of the song with a pencil.
This spread makes me all happy and fuzzy and now I wanna see my friends who also happen to be neighbors.
Here are some of the supplies that I used for this neighborly spread :)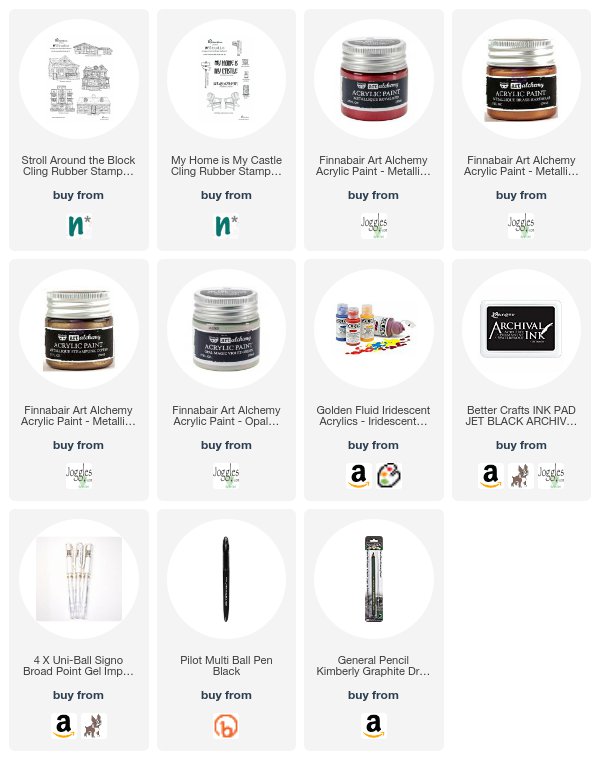 Wishing you a beautiful day in your neighborhood :)