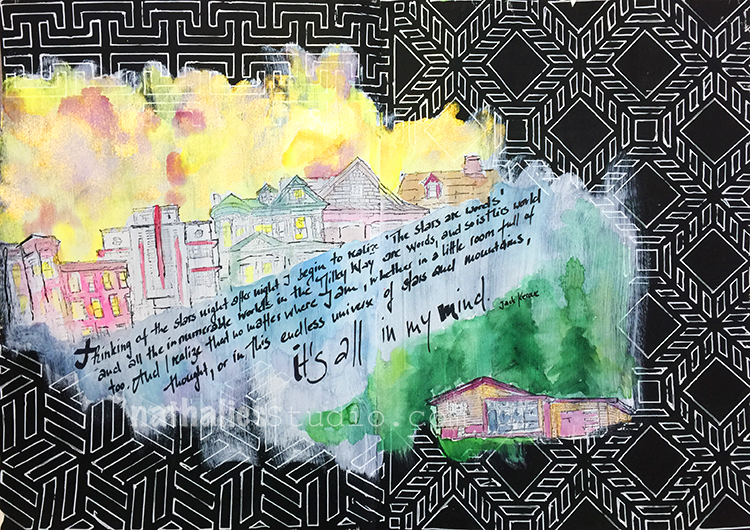 I love how this page turned out. I had seen a page by my sweet friend Birgit Koopsen where she had used a black art journal and then doodled in white on top of it and that set off this page. I painted my art journal page with black gesso, let it dry and then added some white watercolor ground into the the middle area.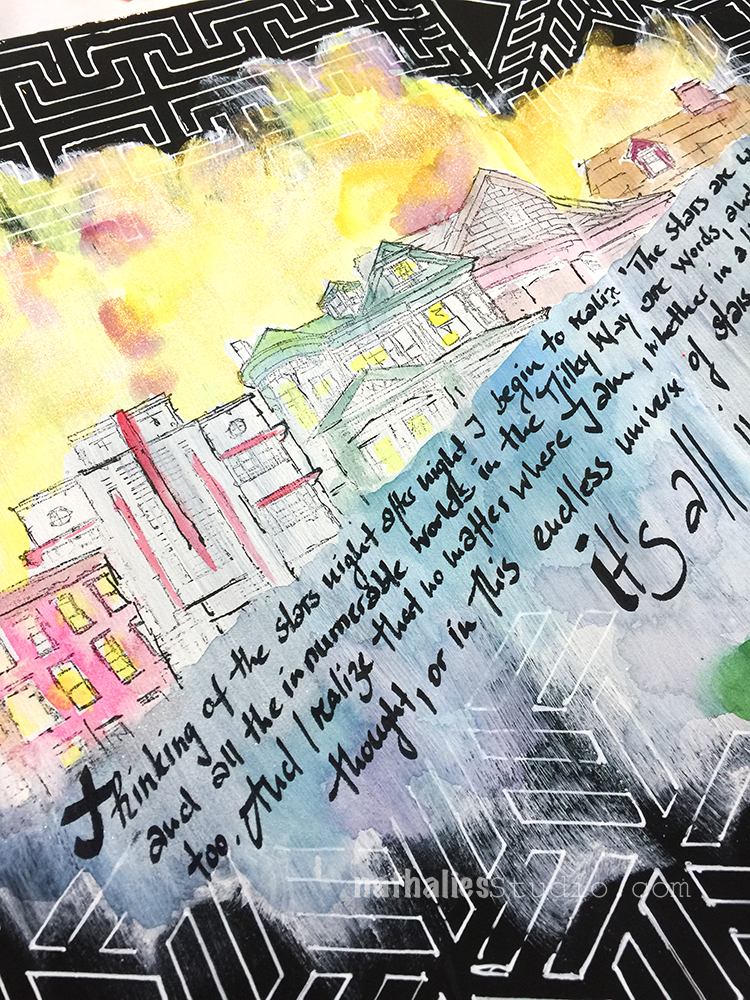 I then used different stencils of mine and used a white Signo Pen to outline some patterns on the black gesso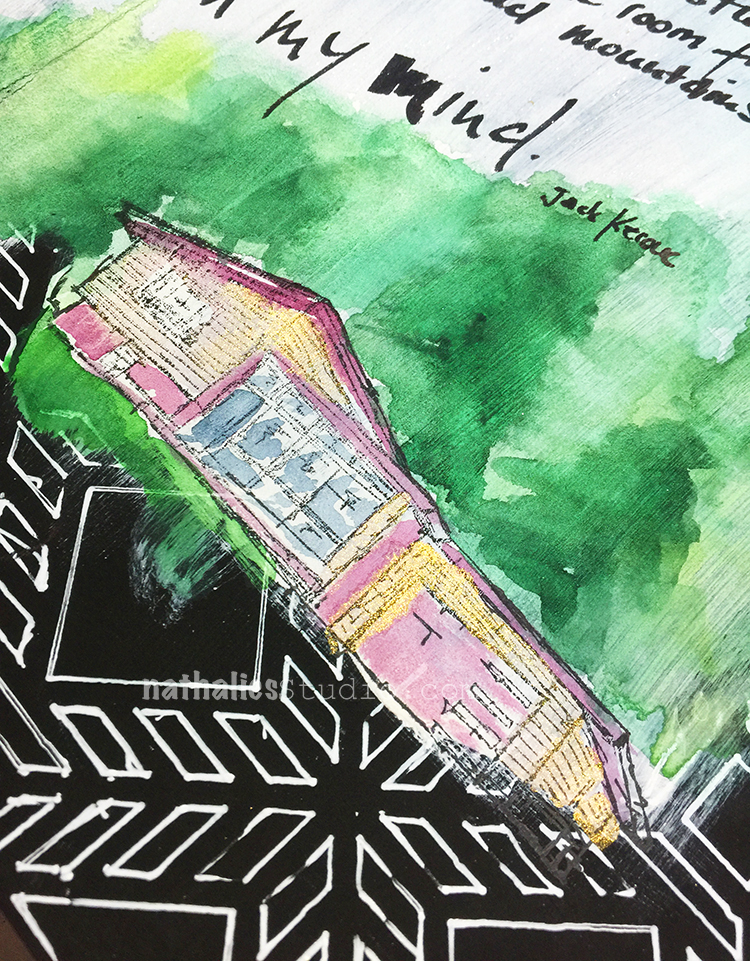 I stamped the different houses from my Stroll Around The Block Set with archival ink and then added watercolor and the journaling.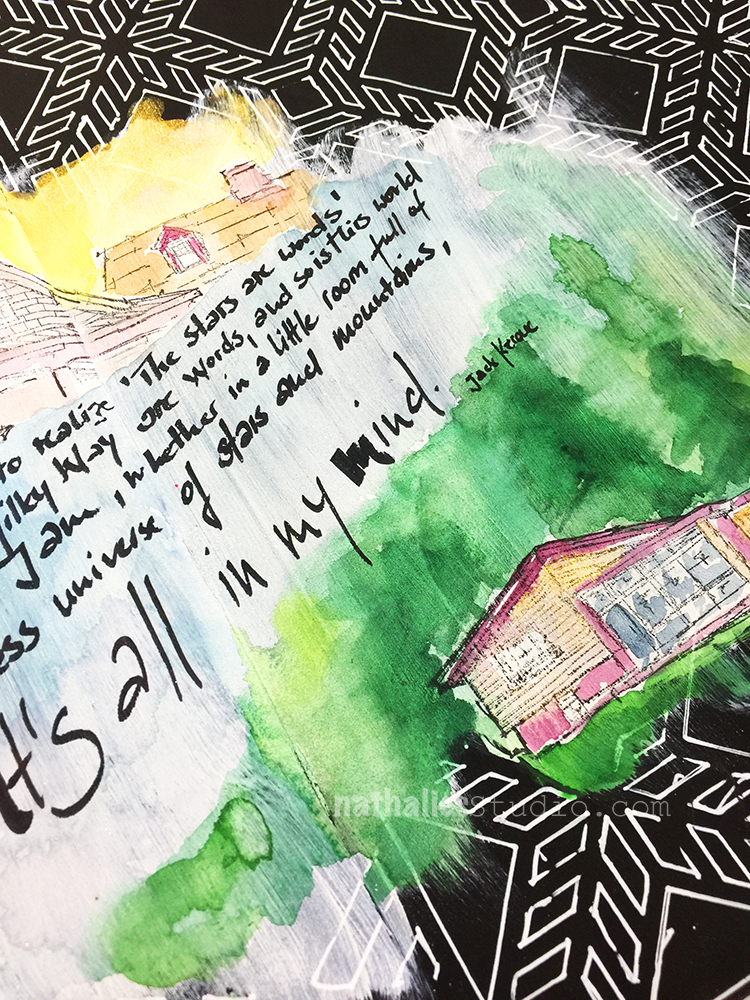 The watercolor ground gives a lot of tooth- so the watercolor looks a bit different on it when on normal watercolor paper- but I love the texture.
It was fun playing with different media and a different ground
Here are some of the supplies I used for this spread: