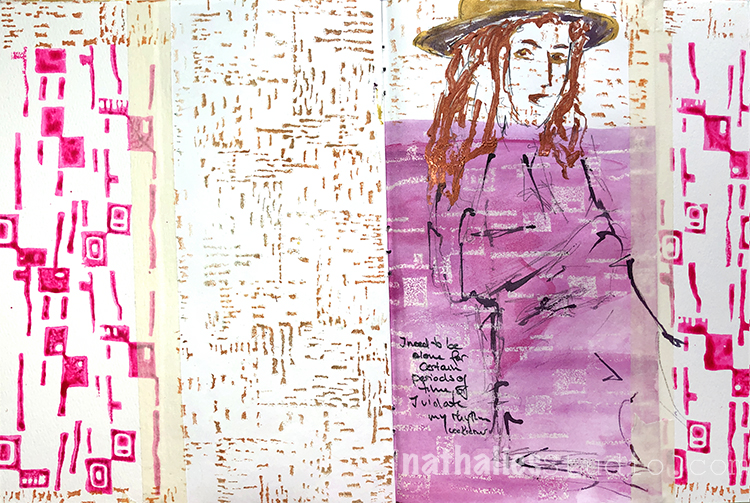 "I need to be alone for certain periods of time or I violate my own rhythm." Lee Krasner
So true- while I am a very extrovert person – I also love long stretches of alone time :) For my rhythm of the journal page I used the Midcentury Squared foam stamp with UTEE and then added some acrylic ink on top. Then I used ink to draw the lady .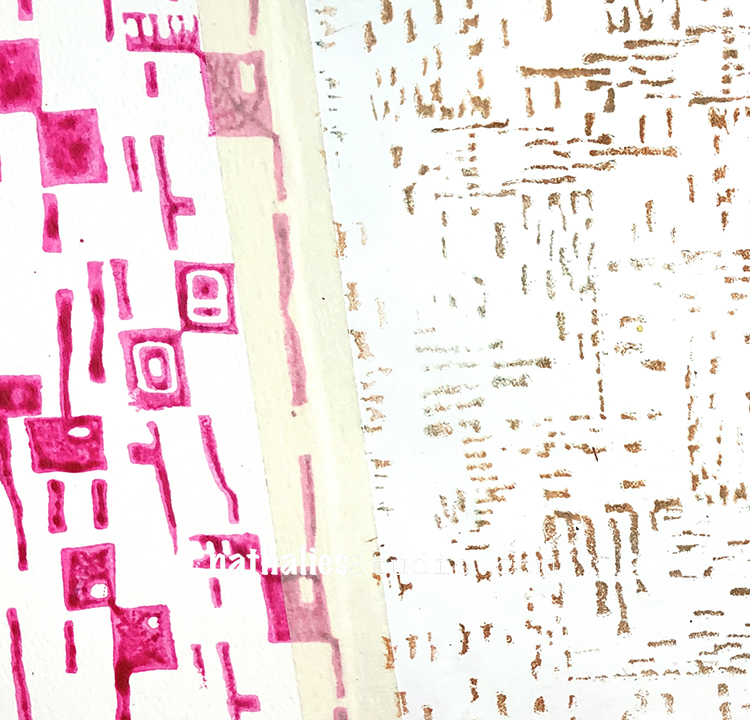 On the left here i used Watercolor and added it to my foam stamp – Love the look. the Signal foam stamp on the right was stamped with acrylic paint.
A true mixed media page :)
Here are some of the supplies I used: