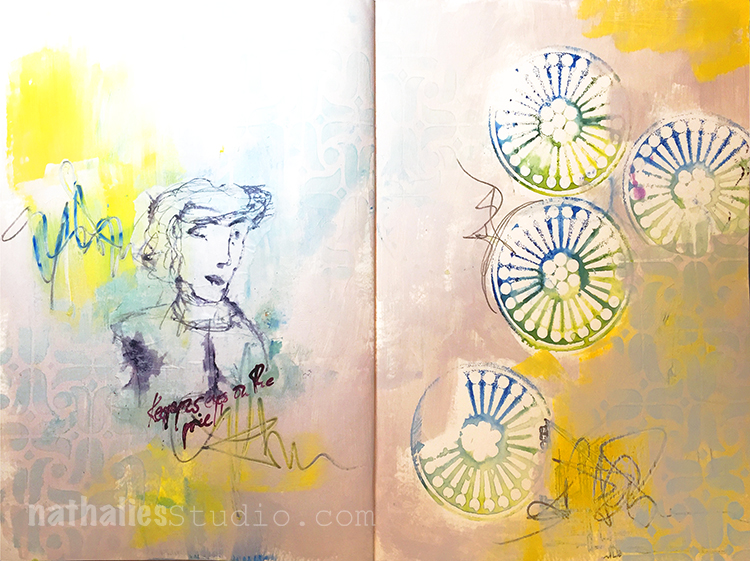 Another sketch on deli paper with ink and a bamboo sketching pen which I pasted into my art journal.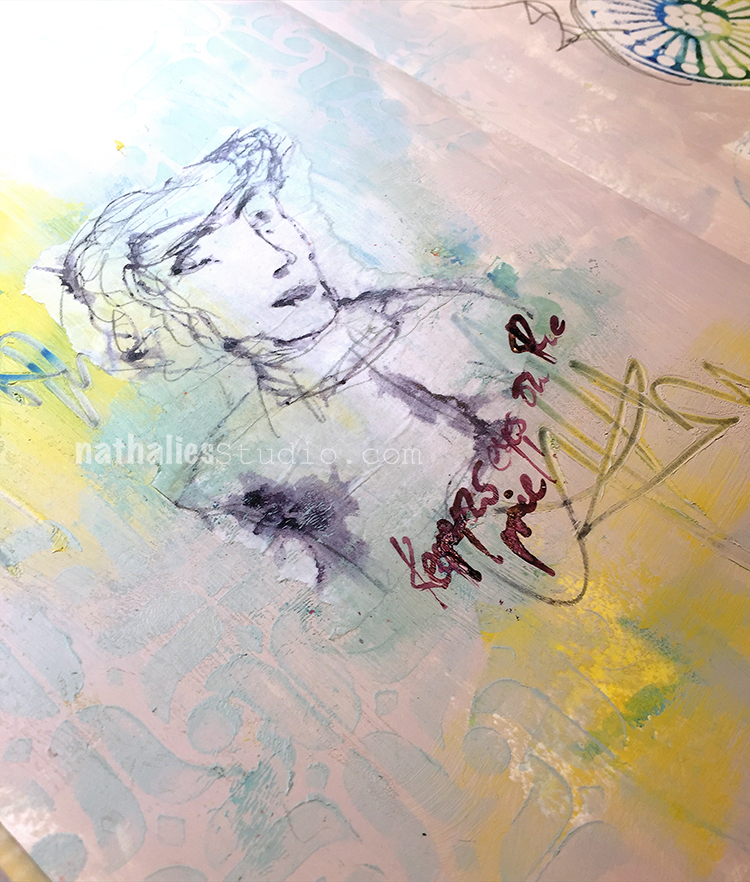 I used the Grove Street Foam Stamps with the Artgraf Primary set- oh gosh – I love how the blue and yellow mixed into the green. Simply rub the graphite blocks onto your slightly wet foam stamps, mist it again and stamp.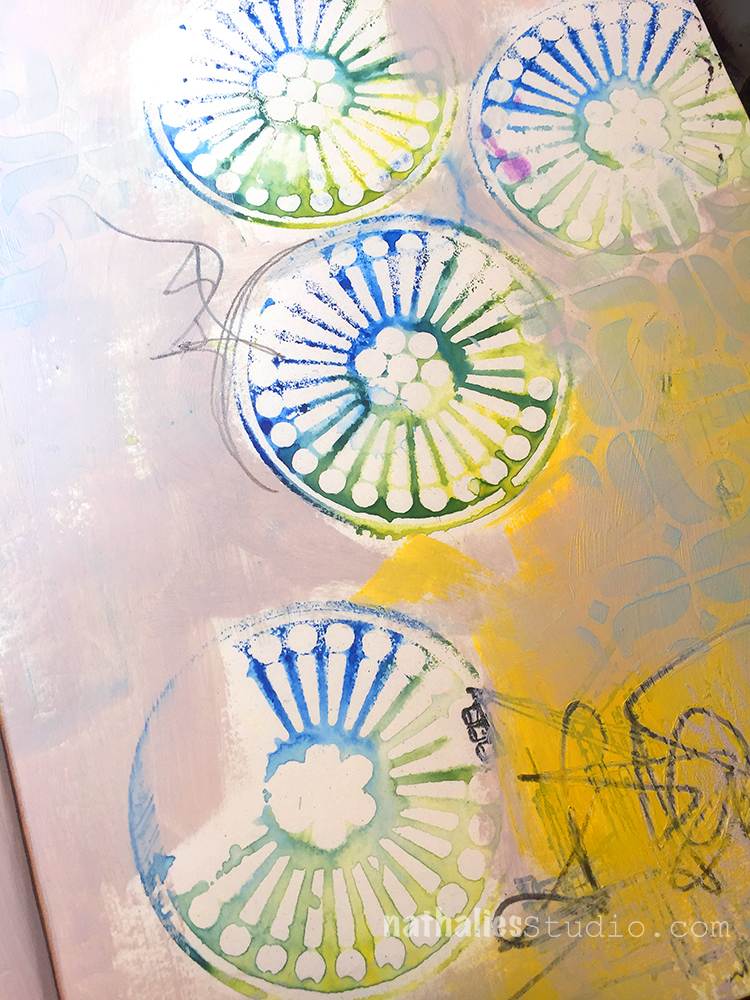 I mixed the titanium acrylic paint with a hint of blue and stenciled it through the Amsterdam Stencil.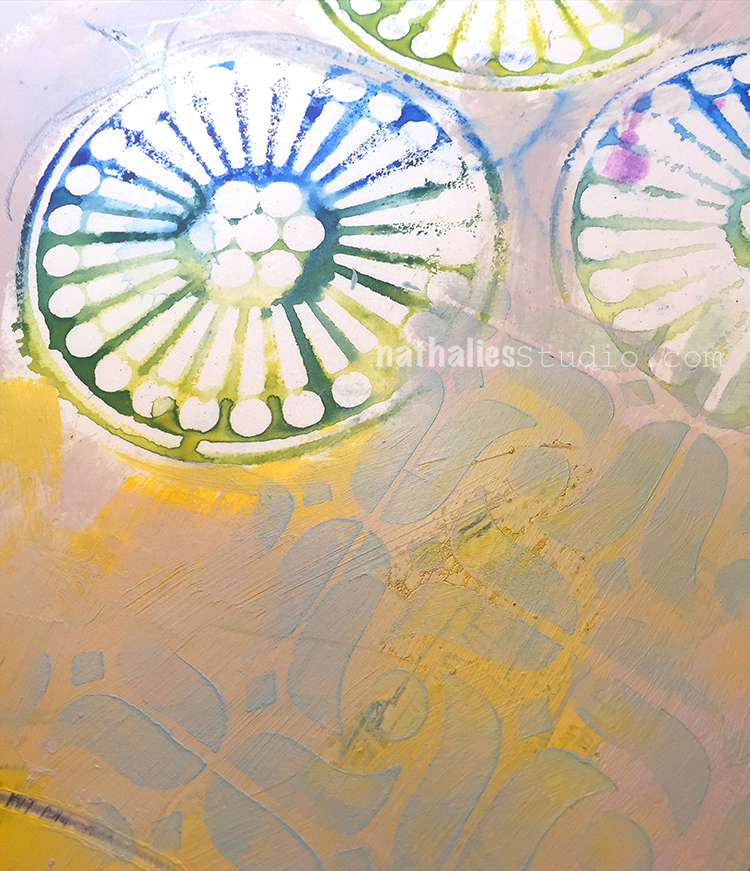 Love how the different paint media, flat and dimensional, shiny and matte work together.
Here are some of the supplies I used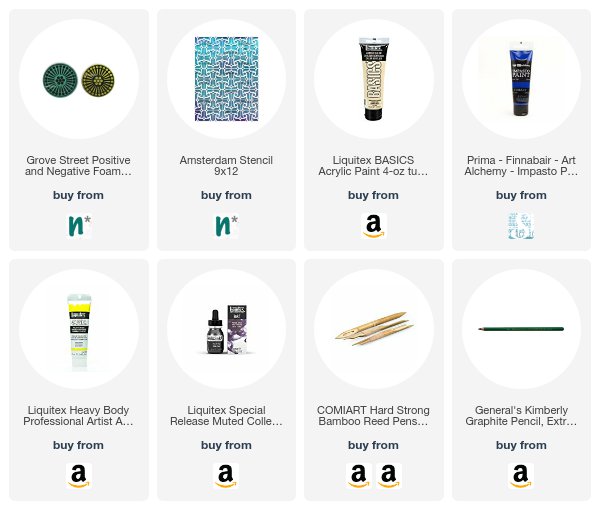 Hope you had a wonderful week and you are ready for the weekend. Watch this place for the next couple days- there is a lot of stuff coming up – starting tomorrow :)