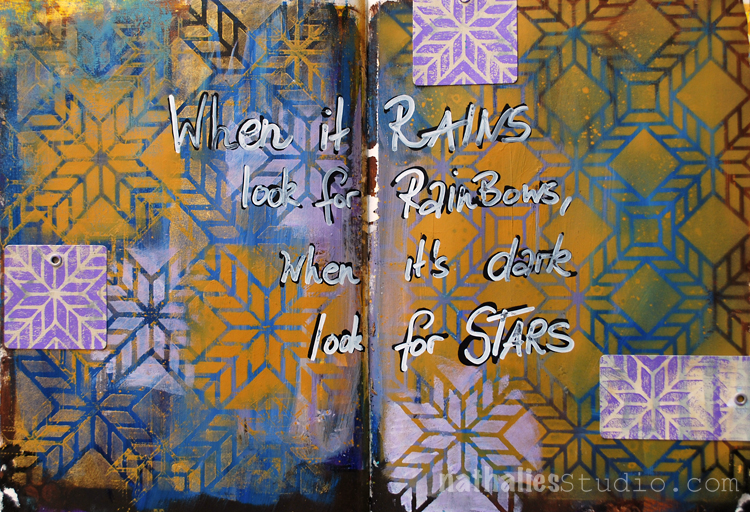 "When it rains, look for rainbows, when it's dark, look for stars."
The color scheme I used for this spread was actually inspired by a student using it in one of my classes at The InkPad a couple months ago. I so loved the mixture of ochre, blue and purple that I made a mental note to play with this some time. And there it is :)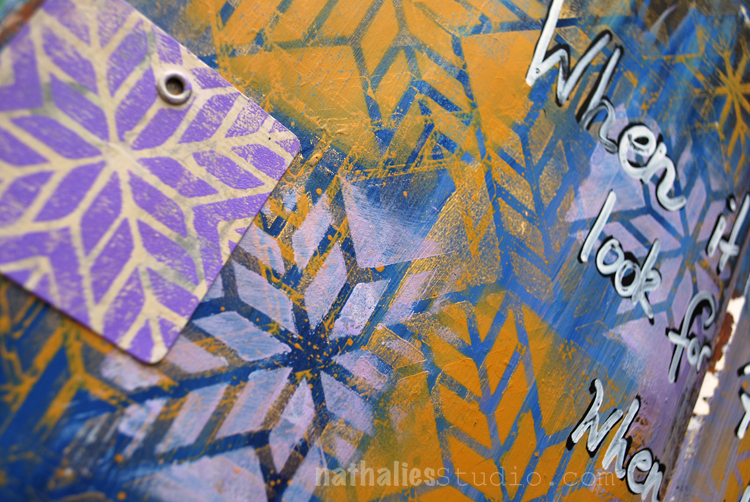 I painted the background blue and then layered the Santiago 9×12 Stencil on top using yellow oxide spray paint . I layered the Stencil again on some of the areas – some on the previous stenciled areas, some slightly off and used some light purple paint which I stippled with cosmetic brush through the stencil here and there.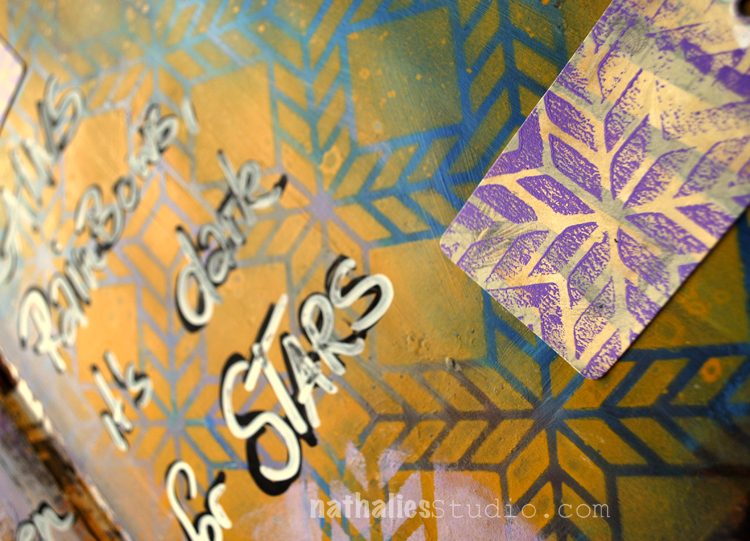 I used the Santiago Tile Foam Stamp which has the same pattern but in a smaller scale with purple acrylic paint and stamped on top of some tags. I love how the different scales of the same pattern- but also the different quality and texture of applications play with each other and tie the design together. I love Foam Stamps also for the texture the stamped image reveals when using a smaller amount of paint.
Here are the supplies I used for this spread – some links are affiliate links

I hope your day is filled with rainbows and stars today!