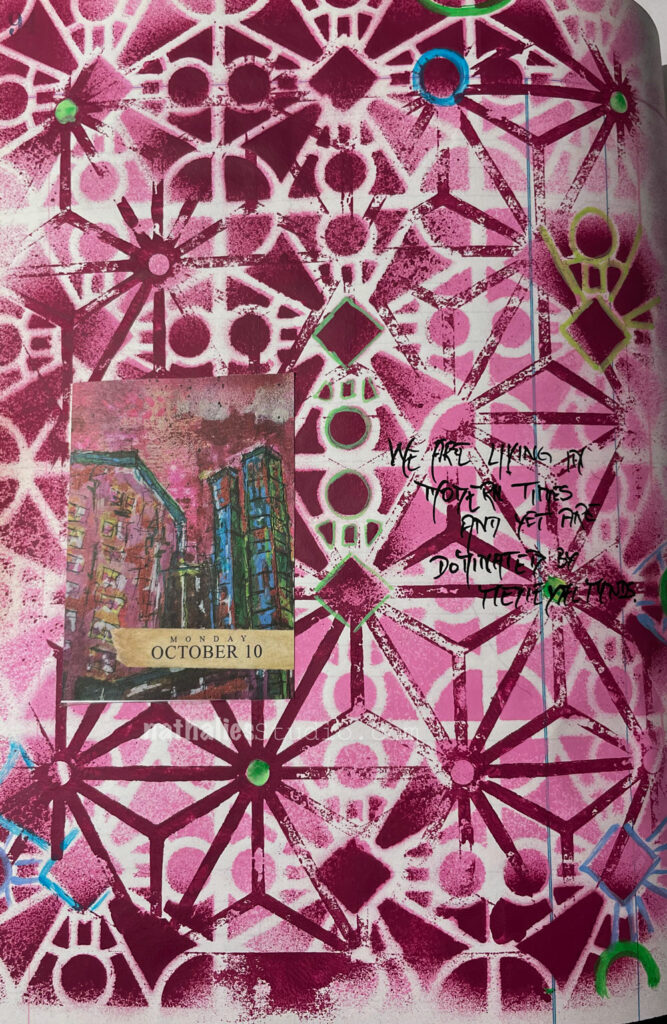 "We are living in modern times and yet we are dominated by medieval minds."
Isn't this the truth.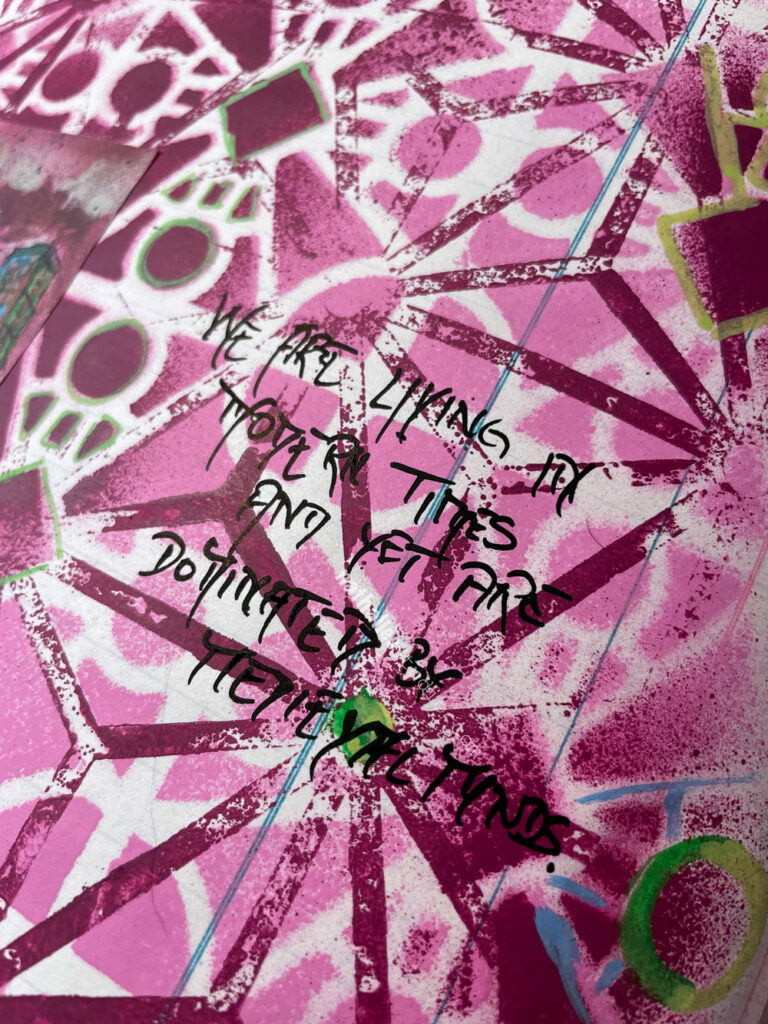 For this background I played with my Buenos Aires Stencil and Star Struck Stencil using Acrylic Spraypaint. I outlined some of the areas with acrylic marker to add some colors that were used in the painting in the collage calendar page.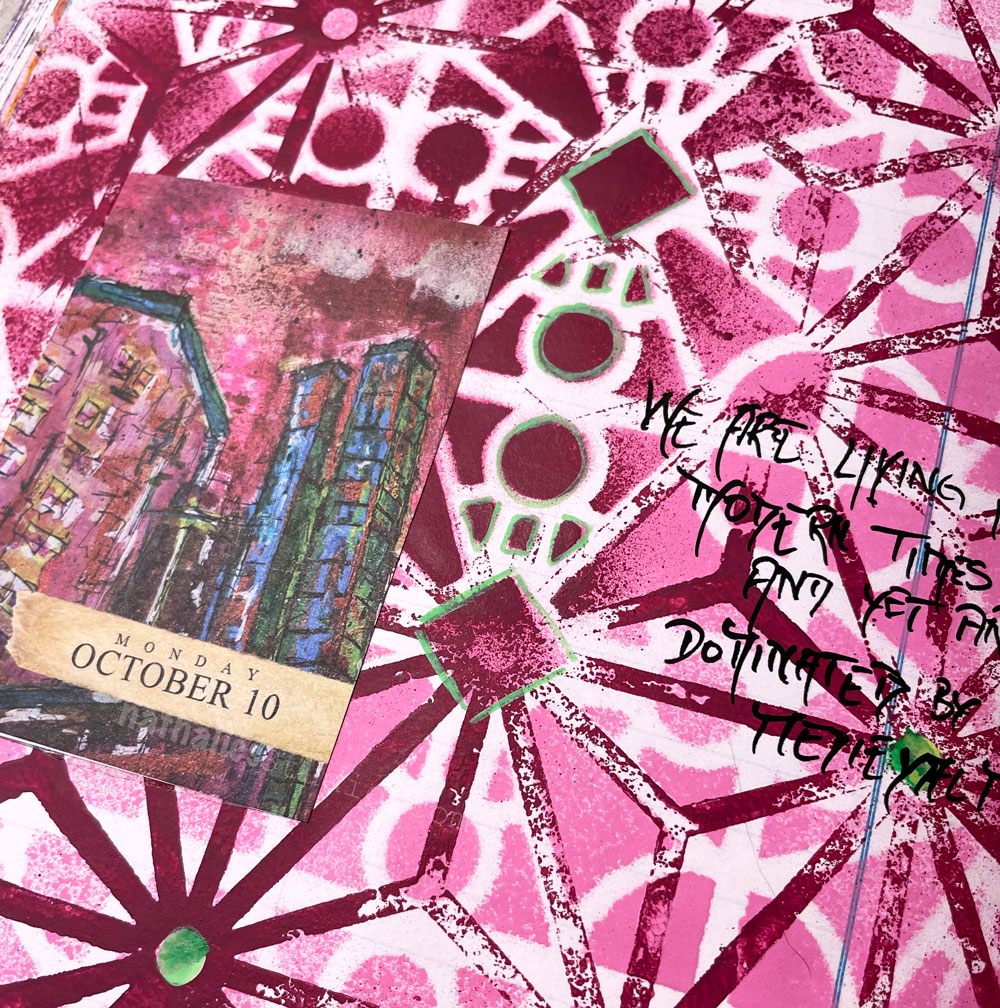 I remember when I created the original painting that the colors were unusual to use for me and yet I still love the painting- which is for sale here: Highline Original Painting also available as prints.