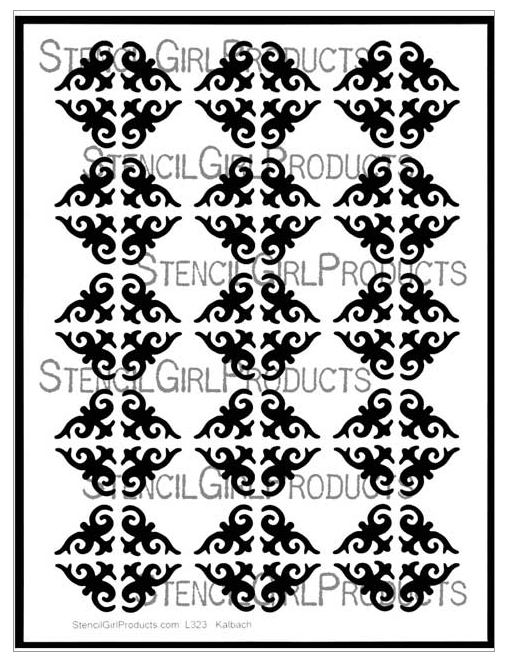 Here is the last one of my new five Stencils I released with StencilGirl Products. This 9x 12" Ornament Wallpaper Stencil –  was also inspired by my workshop travels to China and Malaysia in 2014 where I saw ornamental patterns in all kinds of shapes and forms in temples, wall decor and paintings.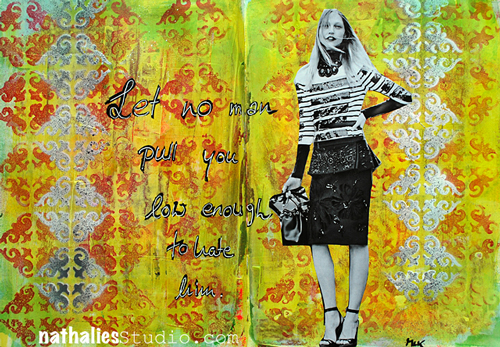 For this art journal spread I used Liquitex Spray Paint over the
Ornament
Stencil, when I let it dry and used some Liquitx Acrylic Inks over the background. I love how it makes the colors pop.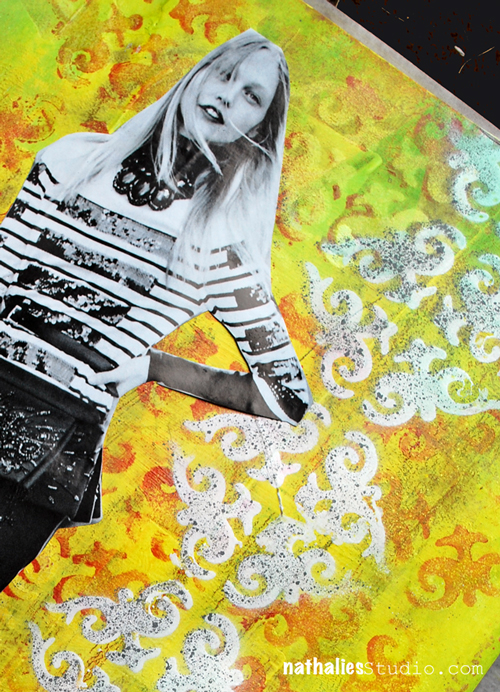 Once that was dry I used again spray paint and this time only stenciled a band of a couple of the
ornaments
on each side of the art journal spread.
I will show a couple more projects using the new stencils- also how you can use them together for some new designs :)
Hope you like this one too.
Here is a list of supplies used:

Wishing you a wonderful and creative day!