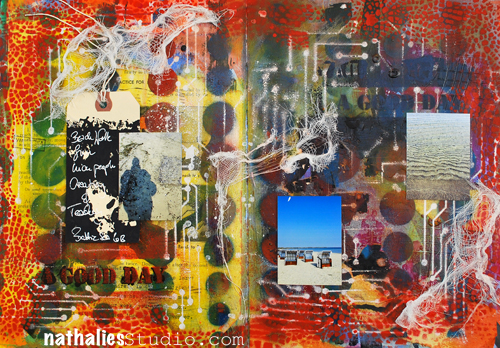 Thank you all for your amazing and wonderful words about my move to the U.S. As some of you stated, it is a scary yet pretty exciting thing ahead. I have been a bit tense the last couple weeks as there is just so much to organize and do for the move, and one of the things that totally relaxed me for a couple of days was my workshop event at the Baltic Sea. Walking at the beach in the morning for a couple of hours was one fo the best things I have done for just calming down and actually also getting my mantra back into my head "Everything will work out perfectly" .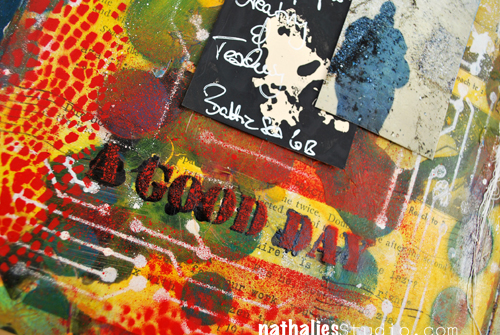 The crazy background is a result of several things that I was showing in classes or where I tried things out in my art journal page. Lot's of layers and different paint media and materials, tied together with my new Circuit Stencil and Crackle Stencil :)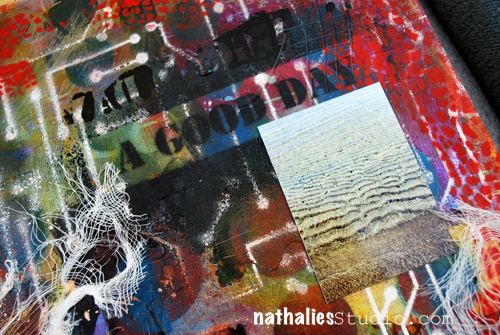 I usually do not use photos in my art journal- but somehow this was telling me I should because the photos in this case would speak more to me then the background or the journaling and remind me on how relaxing this all was :)
Are you using photos in your art journals?
Have a gorgeous day
Nat
Related articles