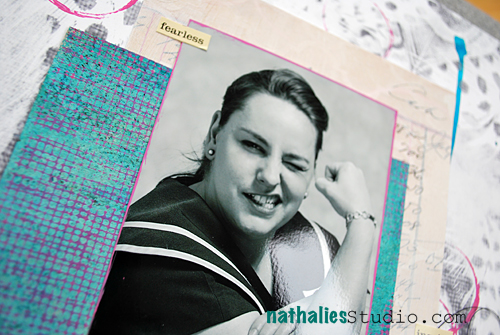 At the Baltic Sea event I taught a Scrapbooking – Layout class. I only had 1 1/2 hours for this and that made it a challenge for me- LOL. I usually do not teach workshops that short- especially since mixed media related workshops need way more time and…I do usually not teach Layout classes. But hey…sometimes it is fun to do something different- and I was told the students liked it :) It was also a good way to start the workshop event since most of my students NEVER did anything Mixed-Media related…so I started slow and then had them bath in paint full force by sunday- LOL.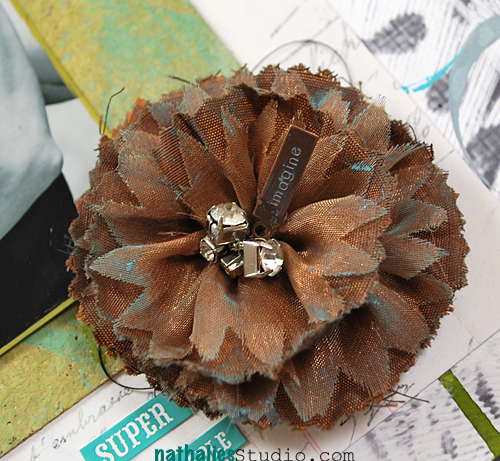 So …here is the layout…I had three samples- so the students could see how choosing different ways of colors effect the layout differently.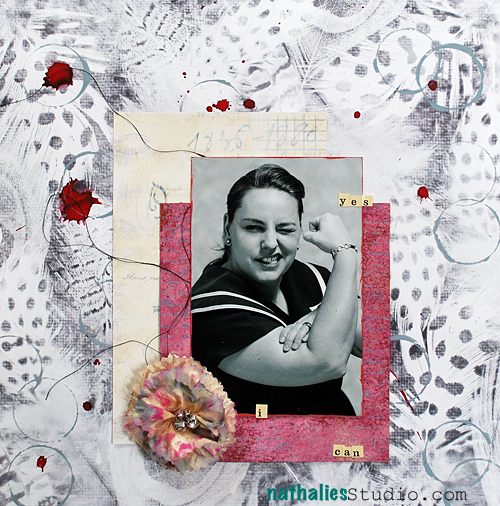 We used Ranger Dylusions and Distress Paints in many different ways incorporating different techniques for different effects.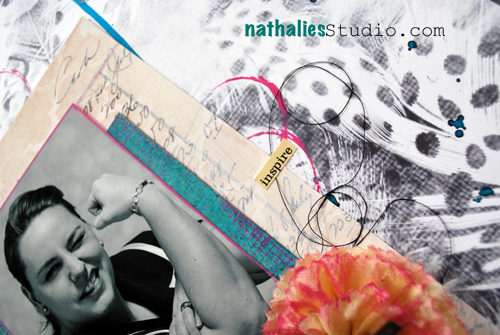 And now…what does Farbtupfer mean? mmmh – interesting enough I cannot find a real word for this in English – It means spots of color or specks of color – which wouldn't make a good title for a workshop in English- LOL.
I tell you, sometimes the challenge for me is finding a name for workshops that would work in both languages and it is not always possible ;)
have a colorful day :)
Nat
Related articles