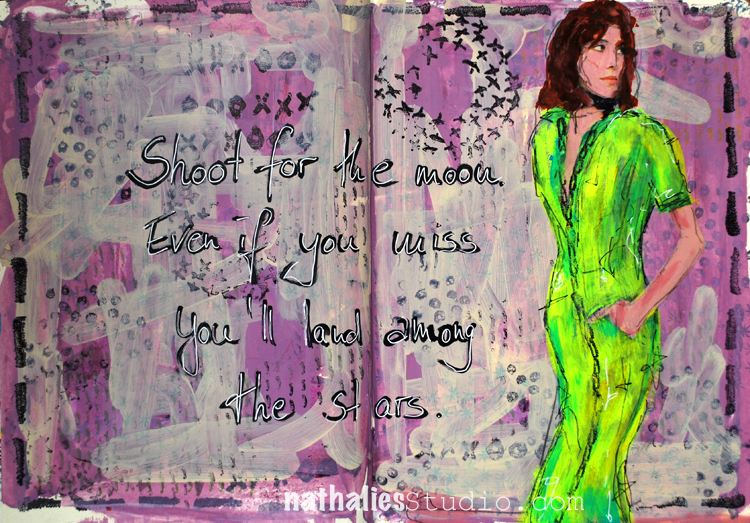 For this quick art journal spread I stamped some of the Embroidery Stamps onto the blank background and then painted over the background, alternating between a thin transparent layer and an opaque purple layer. I stamped again on top of the dried paint with different stamps and archival ink. For the border I used the Satin Stamp – it is a great border stamp.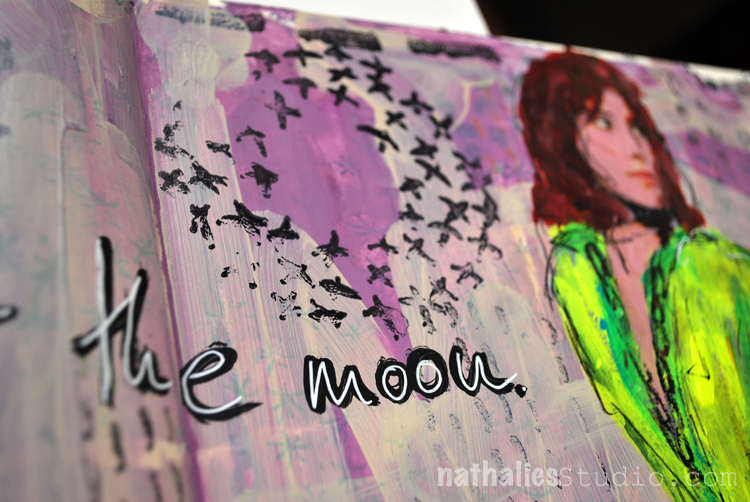 I used the Chain Link stamp to create pattern on the magazine image dress.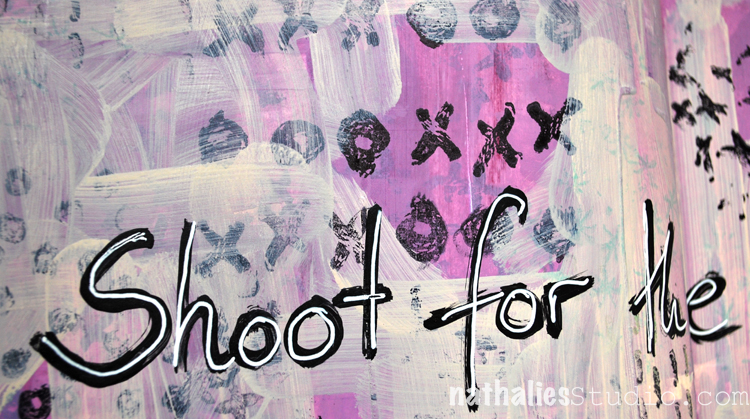 For the journaling I used a fude pen in black and then wrote on top of it in white with a signo pen. I love stamping and covering up – repeating – the process – as I feel it makes it more interesting if you don't know where a stamp was applied or how.
Here is a supply list – some links are affiliate links:

Do you use stamps in your art and craft?
Have a wonderful day!