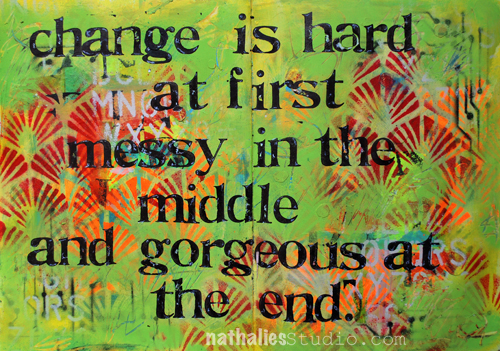 Change is hard at first, messy in the middle and gorgeous at the end.
Lots of changes in my life and lots of changes this year …all of the old ones turned out gorgeous in the end and so I am confident this will be the same for the new changes – I am confident :)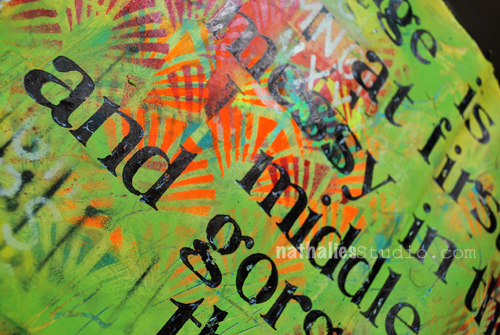 For this art journal spread I broke out my acrylic spray paints again – I so love them. The Liquitex Spray Paints I used, are low odor, but you still have to work in a very well ventilated area and I usually wear a mask if I spray a lot. I had a background from an old paint-scrape-off paint, which I totally covered with spray paint, and layered over with the Art Deco, Circuit and some Alphabet Stencils.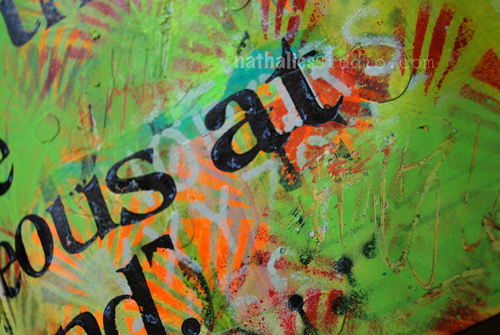 While the Spray Paint was still wet I used the back of a brush and added some word scribbles. I used my old vintage sign maker stamp set to try out the lower case letters in there (oh man I love it) and added some white marks with a white signo pen and filled in some of the irregularities in the letters with black marker.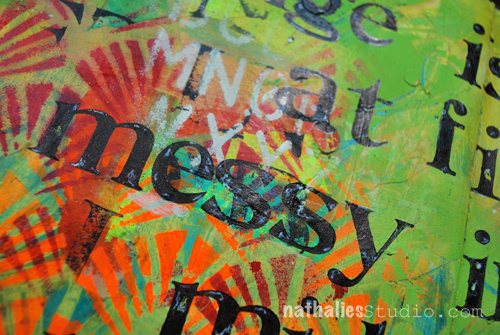 Are you good in dealing with Changes?
Here are the supplies I used for this art journal spread- some of the links are affiliate links: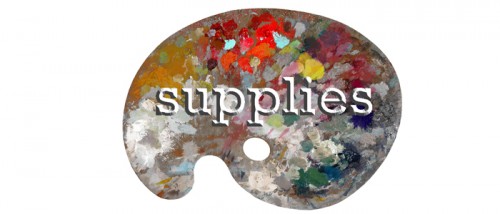 P.S. If you are in the New York City Area – I am teaching an Art Journaling 101 Class at the Manhattan Campus at Pratt on July 16th! It is a very fun and great place to come for a class – here are the details: