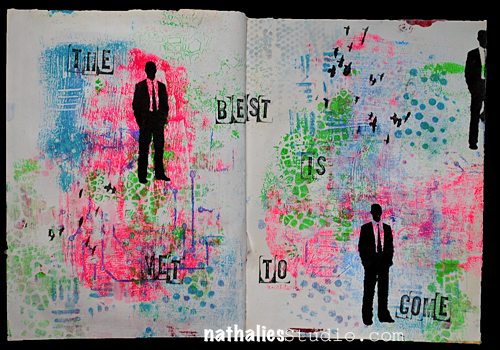 The best is yet to come – Frank Sinatra
I truly believe in that ..do you ?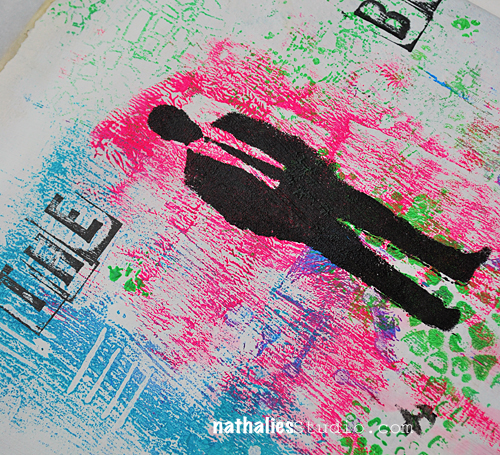 This page is actually kind of a cheater page. I love just rubbing the extra paint that I have on my stencils onto a blank page – creating a negative stencil image.Sometimes I paint over parts of it later or do other things with it. But I really loved the colors and how this looked on this spread- so I left as is and just stamped and stenciled in black on top.
Here are the supplies I used- some of the stencils are actually part of the stamp sets for Stampendous

Have the best day today :)