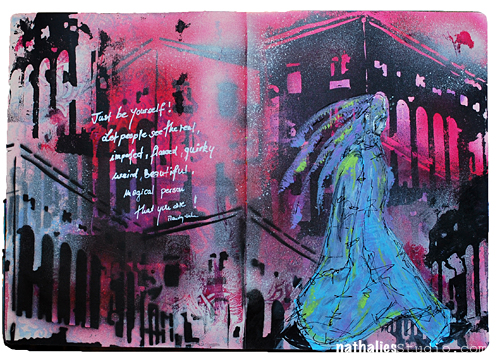 Just be yourself! Let people see the real, imperfect, flawed, quirky, weird, beautiful, magical person that you are!
YES!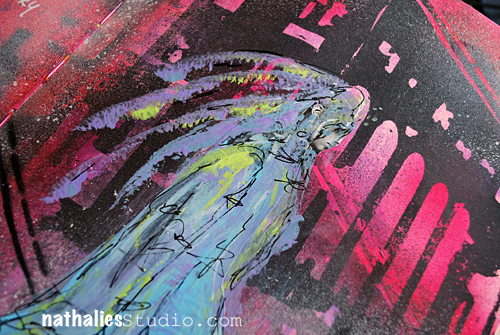 I used some smaller stenciling and paints in the background – leaving a lot of white space. Then I took the building stencil I made and used in my Art Journal spread last week again – this time playing with the negative and positive usage. I brushed some magenta acrylic ink over the spray painted areas as this always sets it off so nice.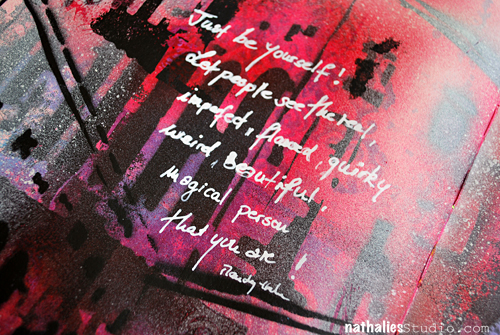 For the journaling I use a fine line pen and filled it with white acrylic ink.
Very grungy spread but also happy- and I might fall more and more in love with the building stencil :)