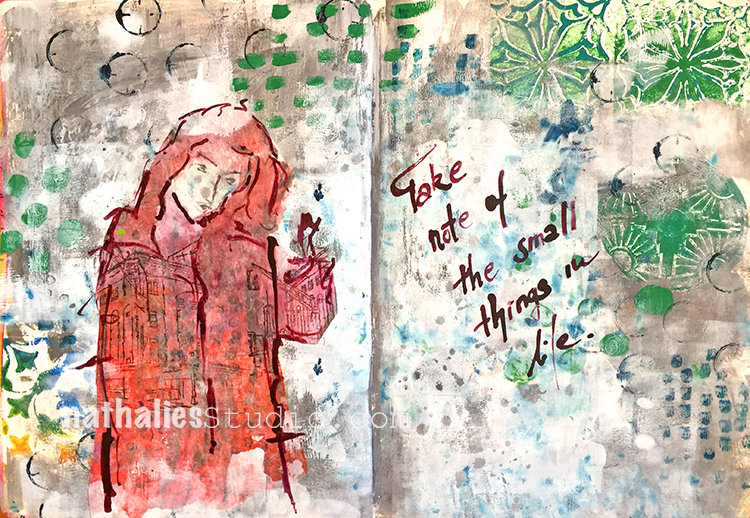 I created this Art Journal spread on a snowy day last week – as you can probably guess :)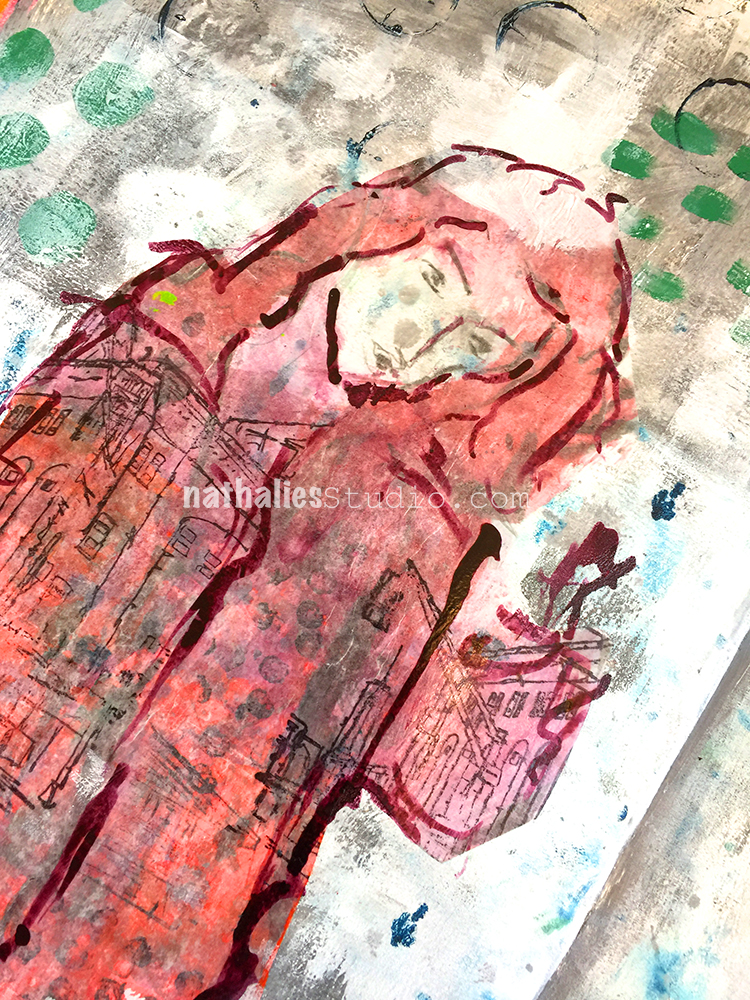 The lady is drawn on deli paper, stamped and pasted into the journal. I stamped with different of my ArtFoamies Designs and then painted with grey and white. I like how it came out.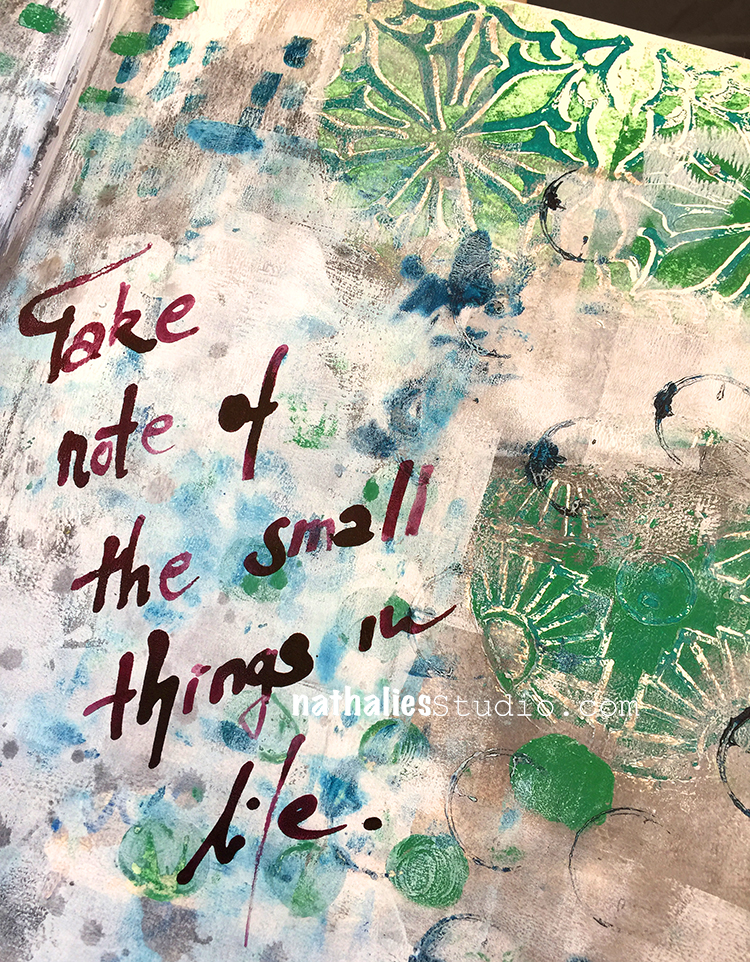 For the journaling I used a bamboo sketching pen and ink – I love using a bamboo sketching pen – have you ever seen my video I once made of the match made in heaven? It is a bit older but you might still find it interesting to see how I use those pens with the ink
Liquitex Ink and Bamboo Sketching Pen from Nathalie Kalbach on Vimeo.
Here are some of the supplies I used with the art journal spread