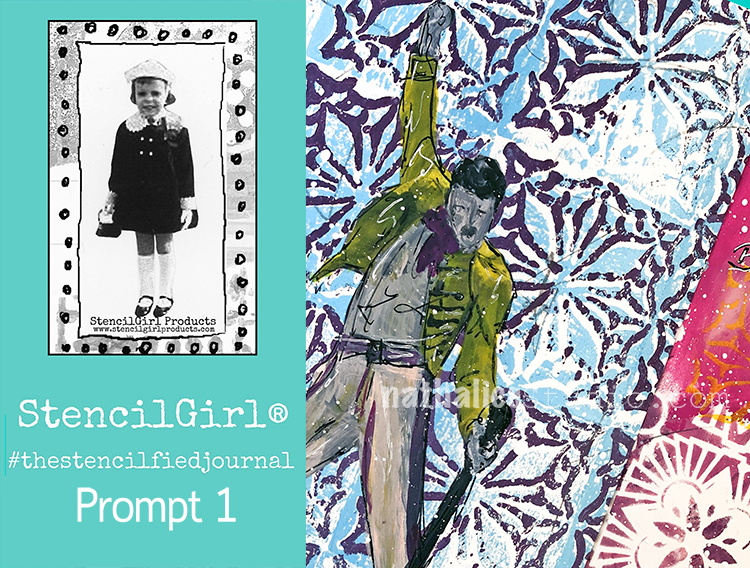 Tina Walker is at it again – she invited several people to join her Stencilfied Prompts. The prompts are music related and each week she is posting a song. You can be inspired by the lyrics, the video, the album cover or anything related and the only restriction is that you have to use StencilGirl Product Stencils.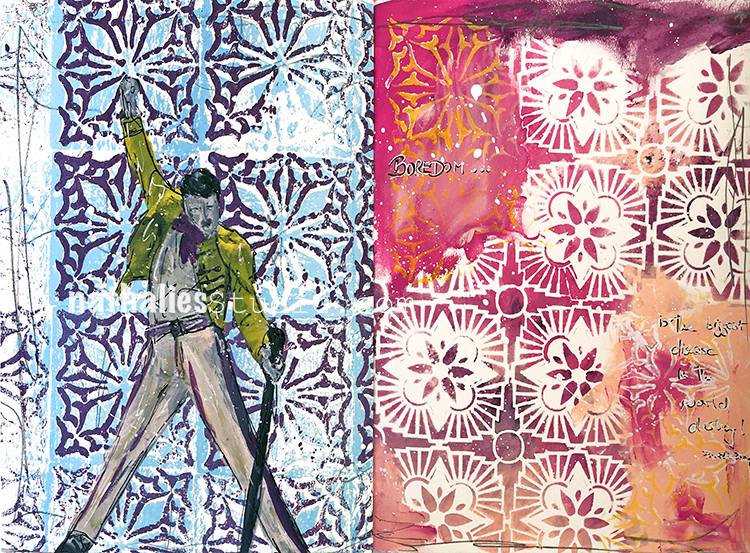 This week's prompt was Queen's Bohemian Rhapsody – such a great song! So many great memories – how about you, do you have special memories when you hear the song?
I decided to choose a Freddie Mercury quote and create an image of him on stage – he definitely wasn't boring that is for sure :)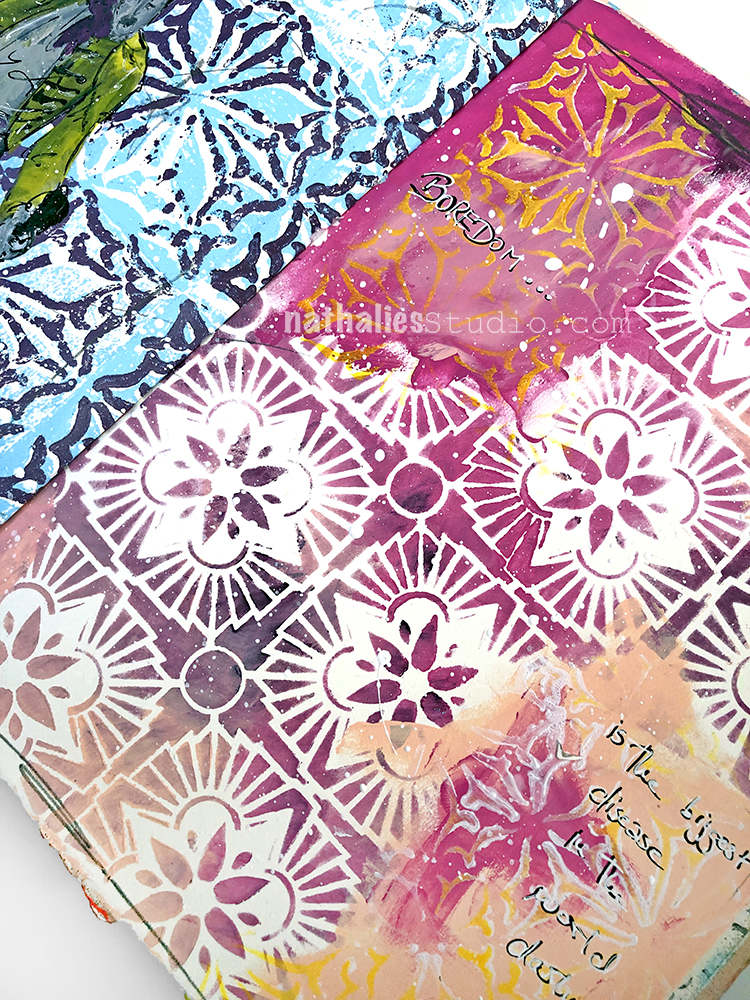 I used my Hamilton Stencil on the right with some acrylic paint and then added also added to some areas parts of my Van Vorst Stencil.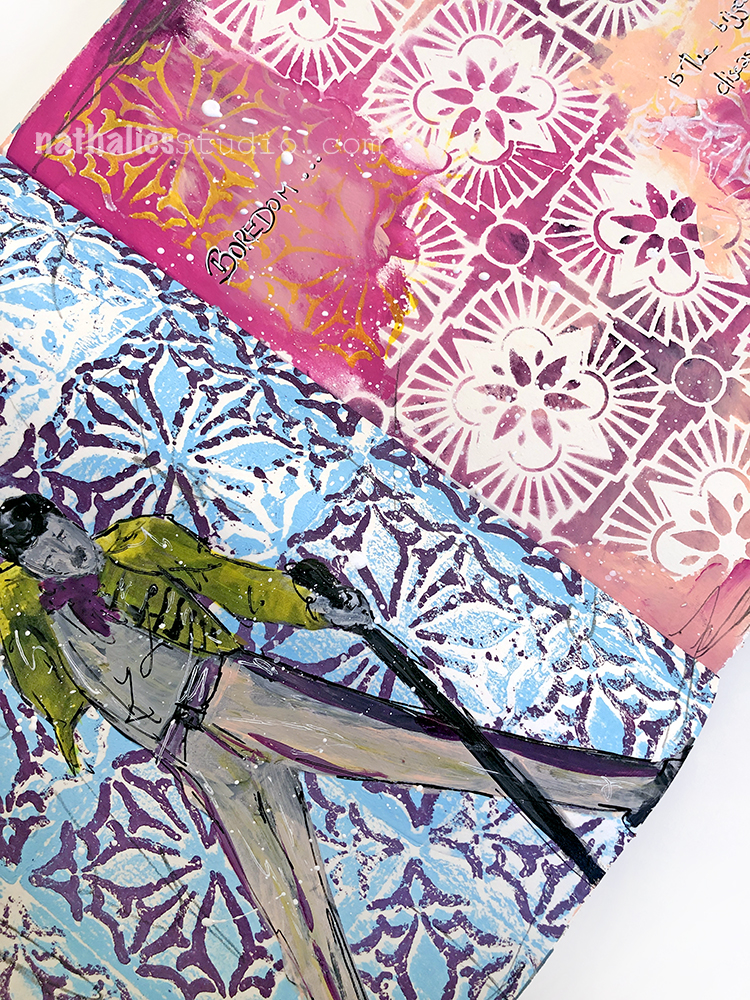 I painted Freddie with my new Liquitex Gouache colors which.
Here are some of the supplies I used besides regular acrylic paint: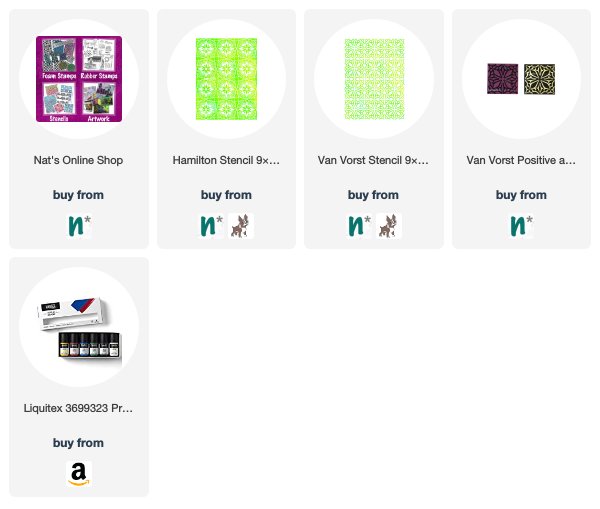 If you play along and post on social media- use #thestencilfiedjournal so we all can find your work! That would be so much fun!