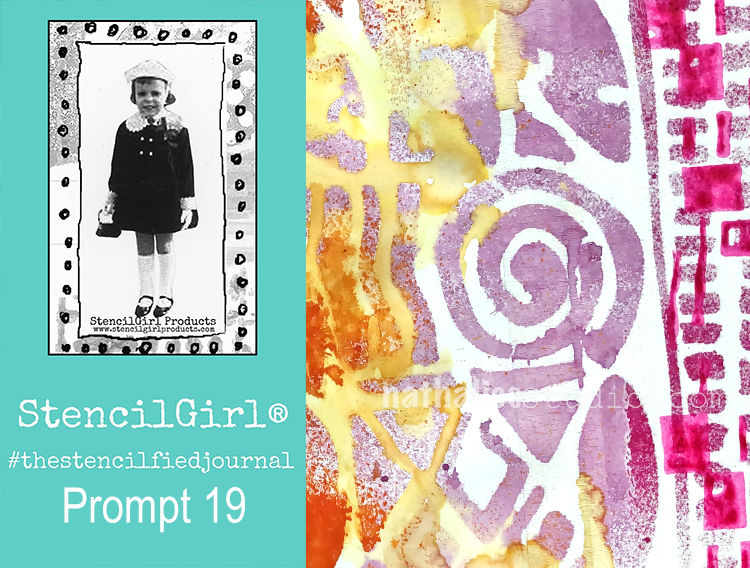 My wonderful friend Tina Walker is at it again – she invited several people to join her Stencilfied Prompts. The prompts are music related and each week she is posting a song. You can be inspired by the lyrics, the video, the album cover or anything related and the only restriction is that you have to use StencilGirl Product Stencils. Here is my take on Prompt 19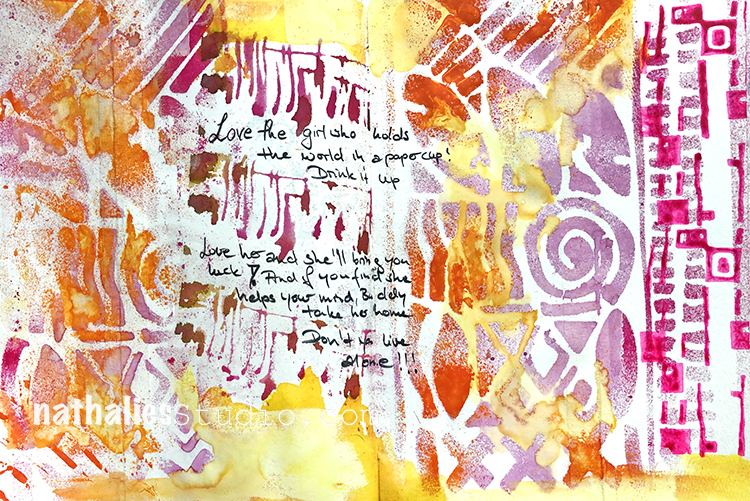 This week's prompt was Danny's Song by Loggins and Messina which I had never heard before. It's a pretty uplifting song about love so I was inspired to make a bright and happy page.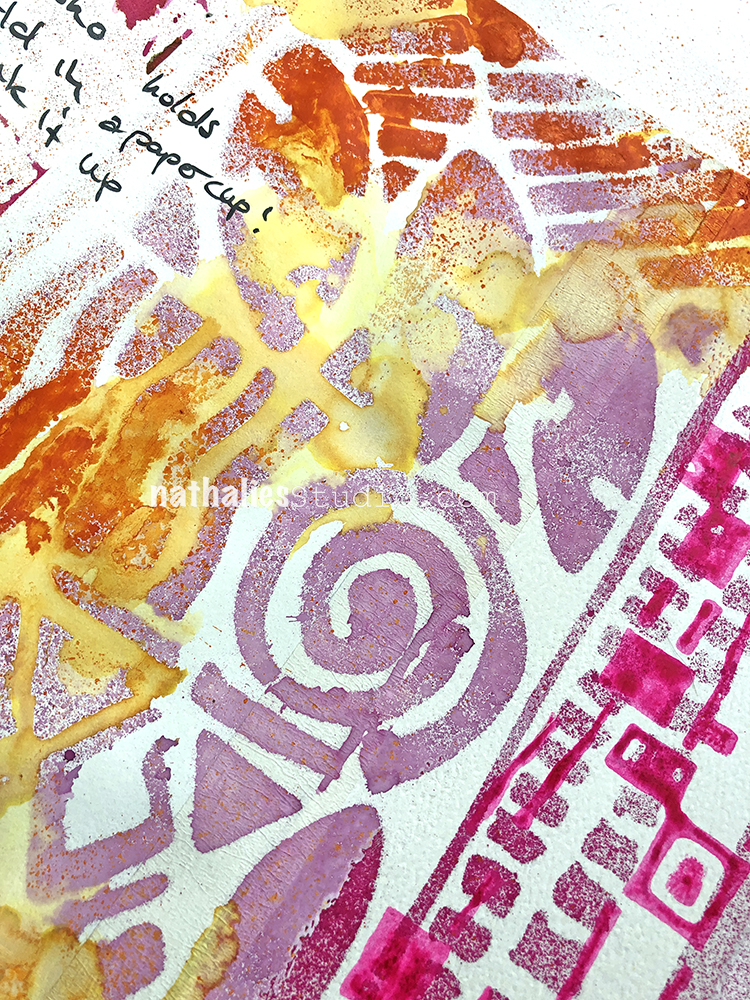 I used my Batik stencil with spray paint – one of my favorite stencils that is an "oldy but a goody."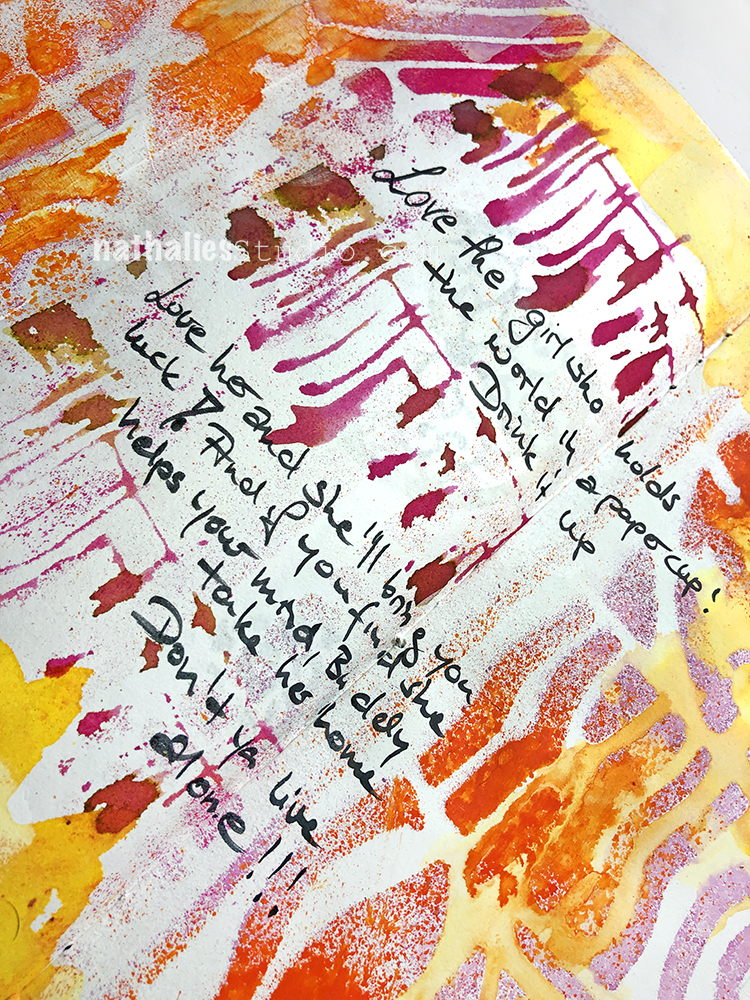 I wrote out some of the lyrics with a Fude pen and also added my Far Out and Mid Century Squared foam stamps with watercolor and spray paints.
Here are some of the supplies I used: