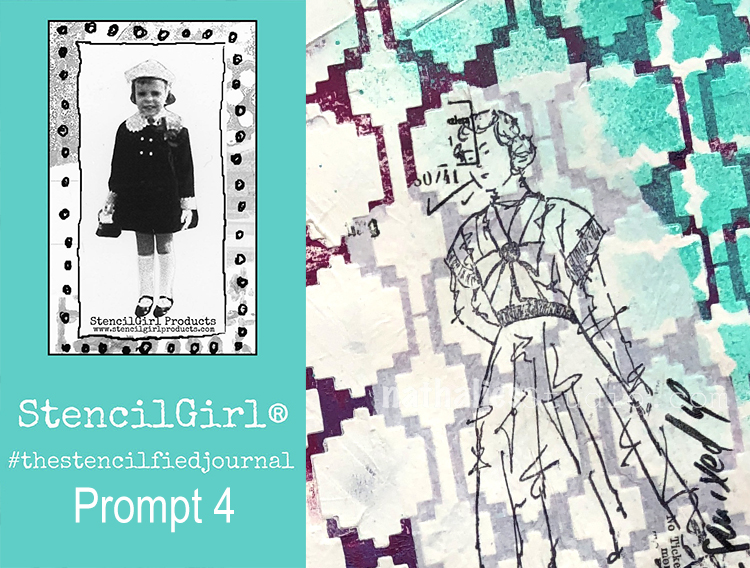 My wonderful friend Tina Walker is at it again – she invited several people to join her Stencilfied Prompts. The prompts are music related and each week she is posting a song. You can be inspired by the lyrics, the video, the album cover or anything related and the only restriction is that you have to use StencilGirl Product Stencils. Here is my take on Prompt 4: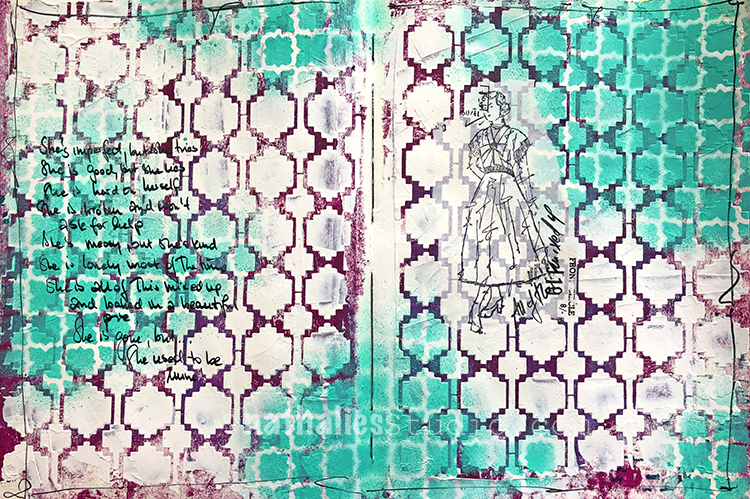 This week's prompt was She Used to be Mine – Sara Bareilles – another song I am not really familiar with …I do have a very grungy, alternative music style- but it was fun to listen to the music and use part of them.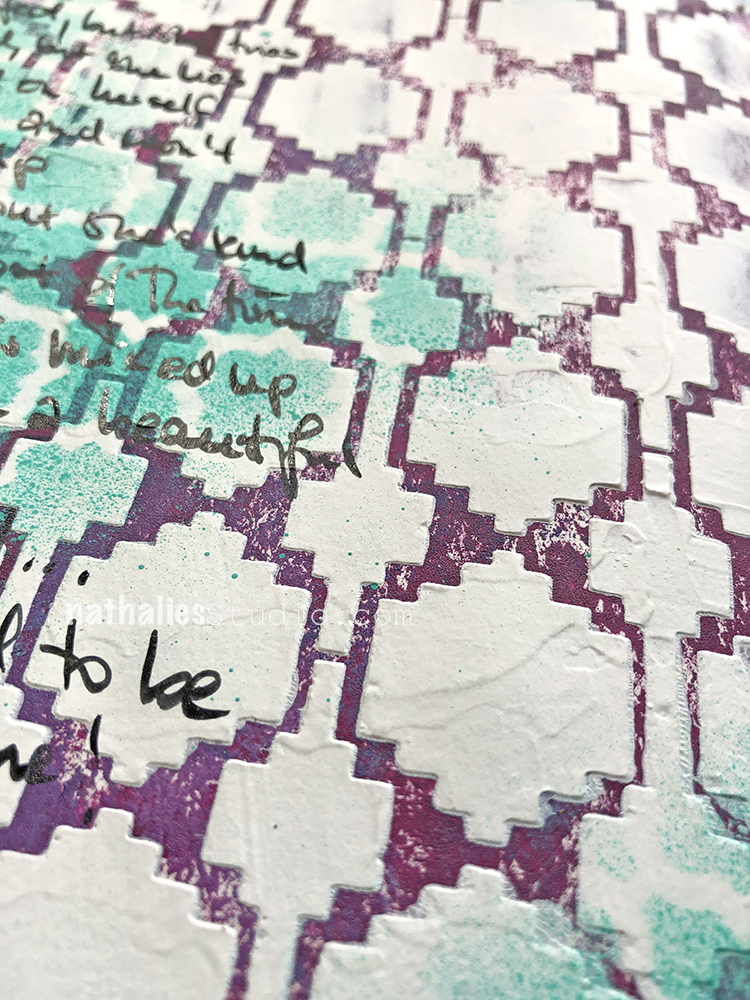 For this Spread I started by using my Mesa Verde Stencil on top of a partly painted background and spreading a thin layer of Heavy Gesso over the stencil. Using a palate knife makes sure you can apply the gesso pretty evenly.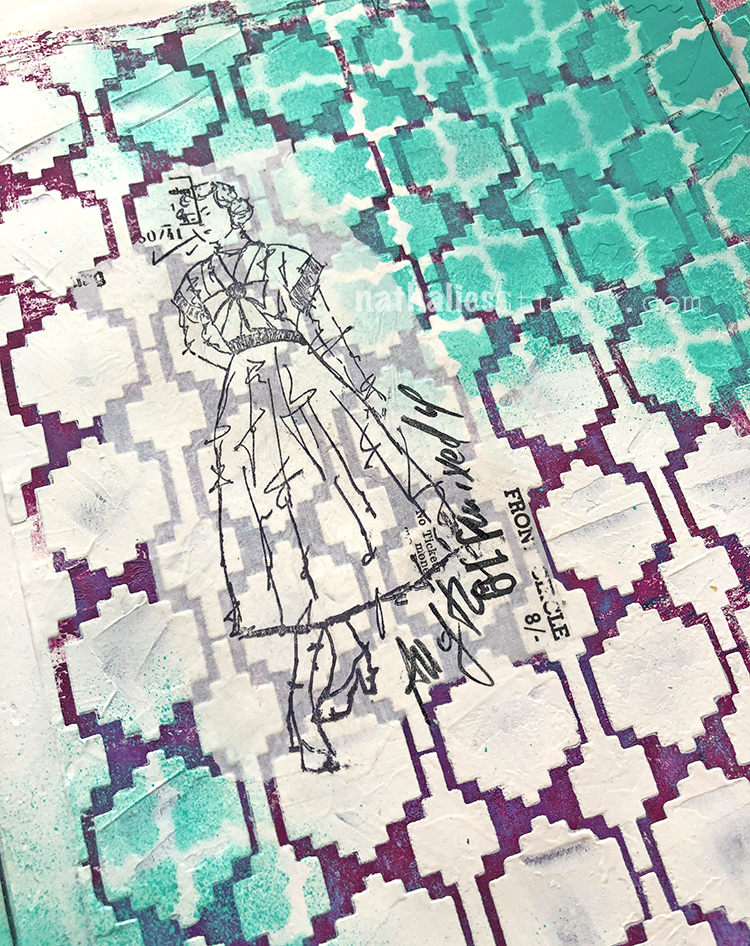 After the gesso dried I layered my Granada Stencil on top and used spray paint to create a second layer – i love how the two stencils work together. I used the Millie Stamp from the Actually I Can Stamp Set on a piece of tissue paper and then added it to the background with Fluid Medium. This way I could make sure to still see the background shining through but was also able to add the stamping regardless of the texture.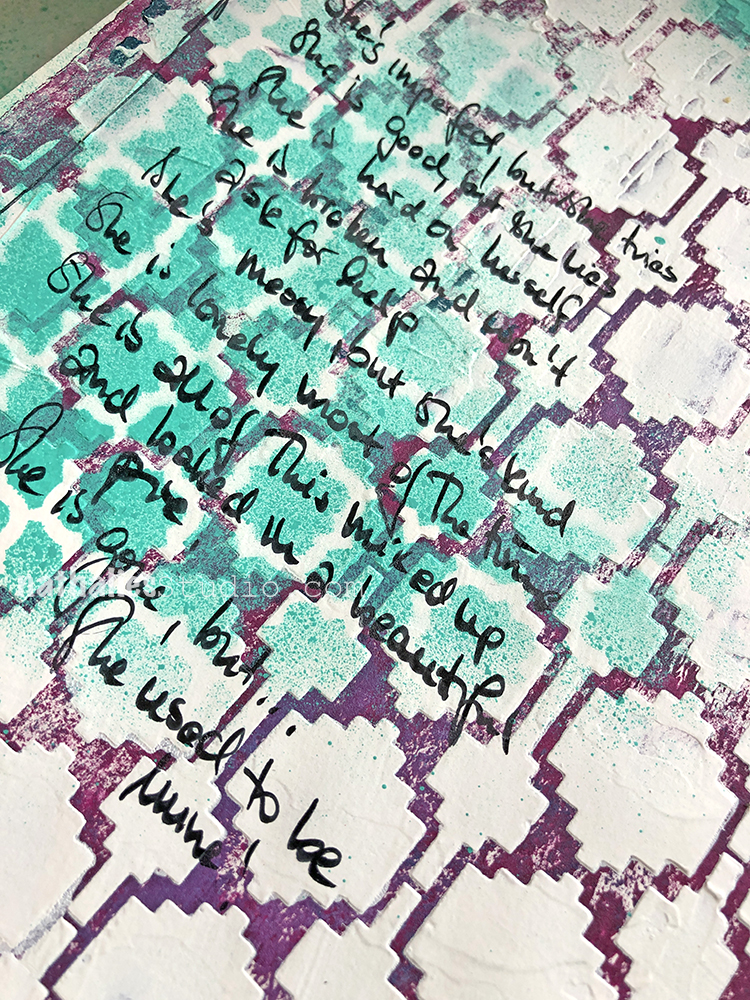 Added the journaling and there it is. Here are some of the supplies I used: