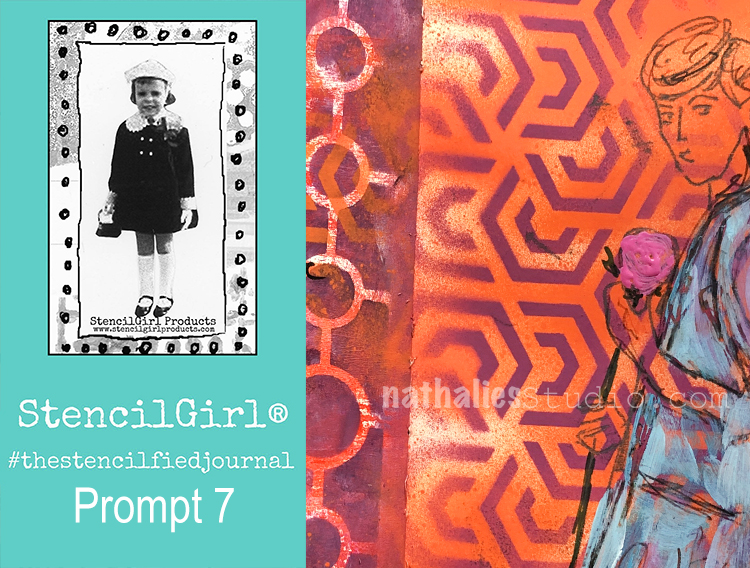 My wonderful friend Tina Walker is at it again – she invited several people to join her Stencilfied Prompts. The prompts are music related and each week she is posting a song. You can be inspired by the lyrics, the video, the album cover or anything related and the only restriction is that you have to use StencilGirl Product Stencils. Here is my take on Prompt 7: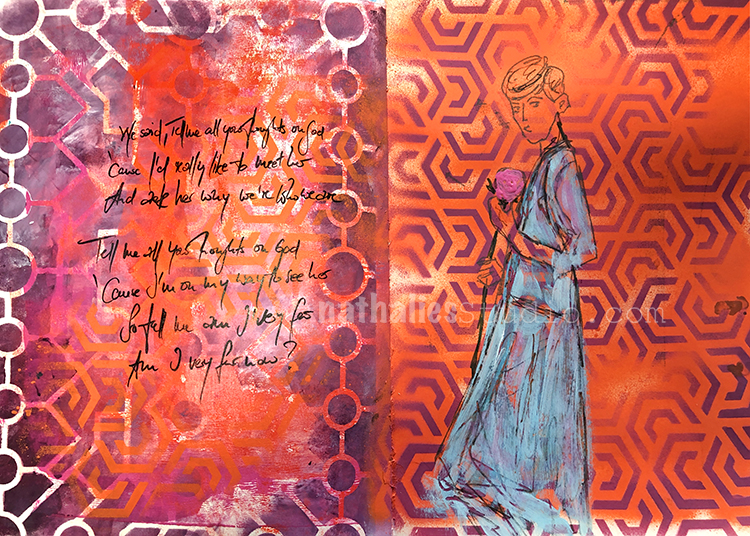 This week's prompt was Counting Blue Cars – Dishwalla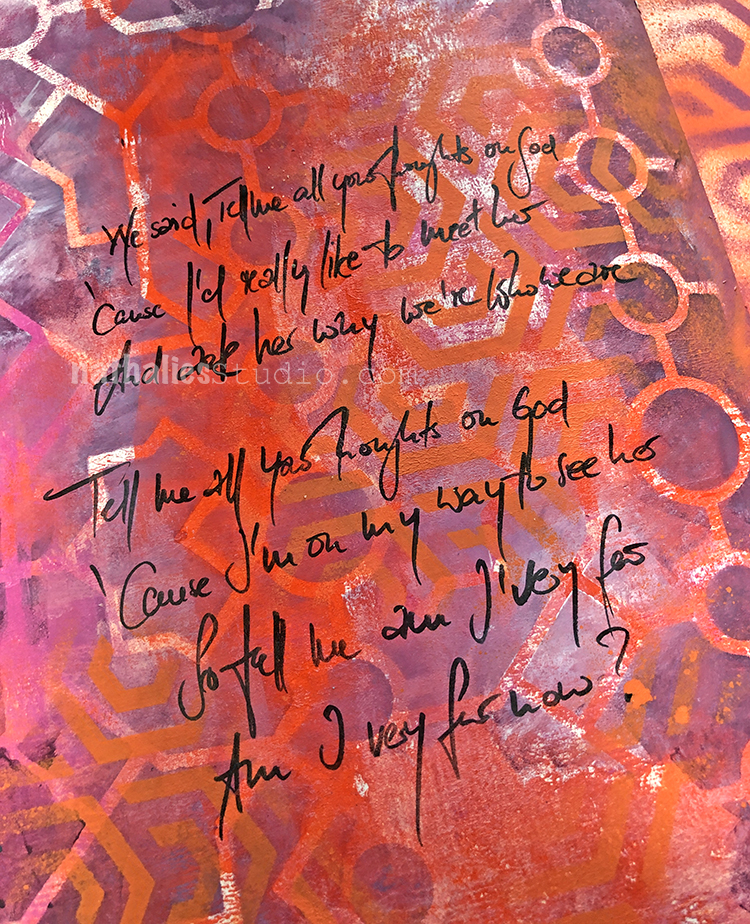 A song I never heard before but I found the lyrics interesting yet again. I was in a very bold color mood and used my Exchange Place Stencil on the left with Acrylic paint and the Flower Maze Stencil on the right page with acrylic spray paint.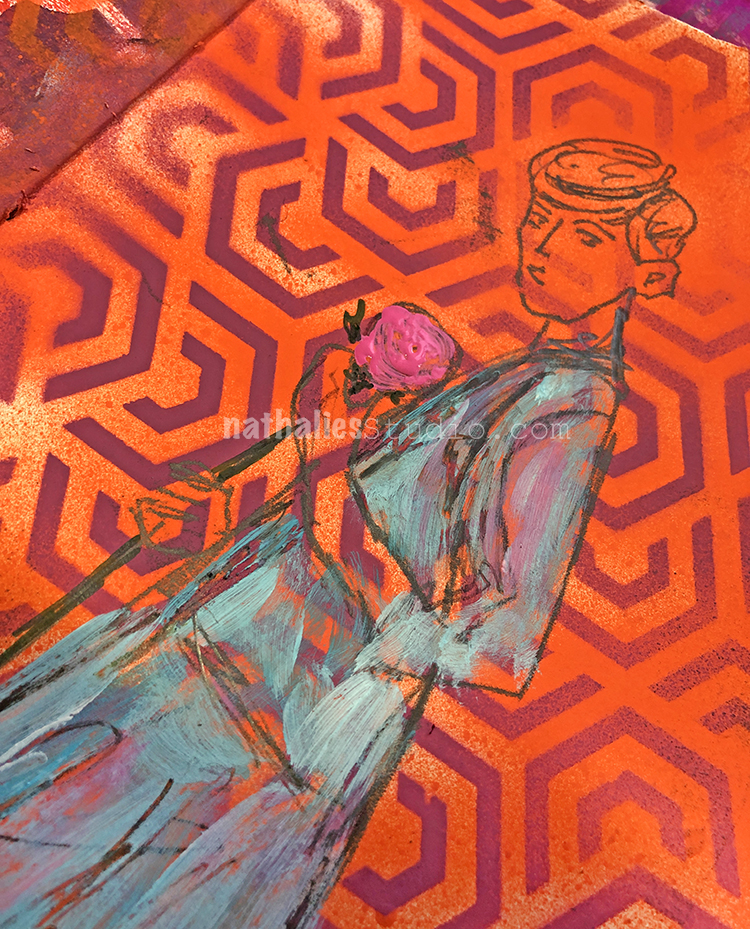 A little sketch and very limited painting on top – I actually like this- I want to explore this a bit more.
Here are the stencils I used: