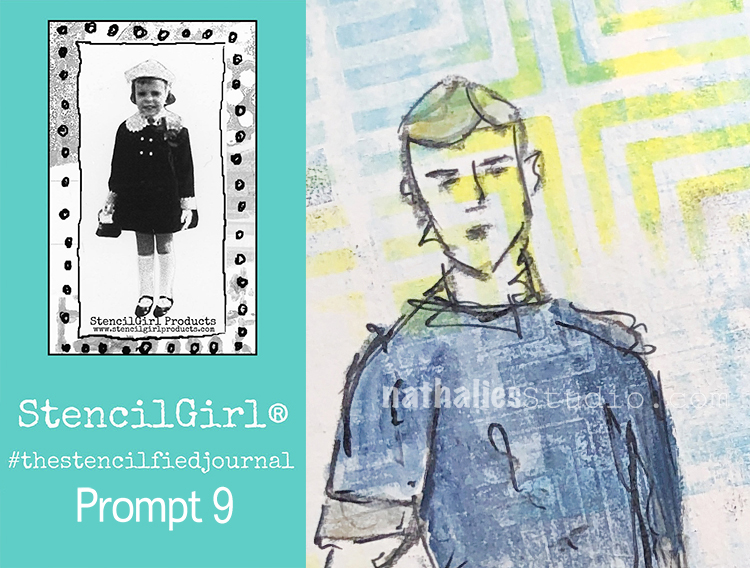 My wonderful friend Tina Walker is at it again – she invited several people to join her Stencilfied Prompts. The prompts are music related and each week she is posting a song. You can be inspired by the lyrics, the video, the album cover or anything related and the only restriction is that you have to use StencilGirl Product Stencils. Here is my take on Prompt 9: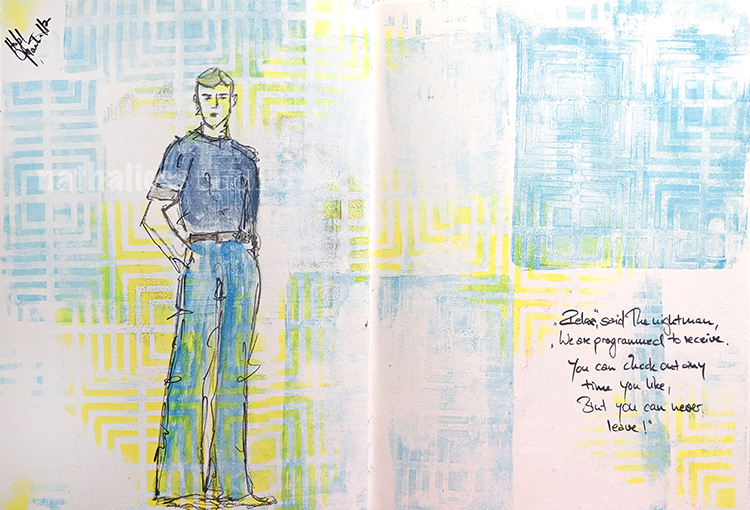 This week's prompt was Hotel California by The Eagles. I had fun playing with my Manhattan Stencil on a small gelli plate – using the plate to stamp into the art journal.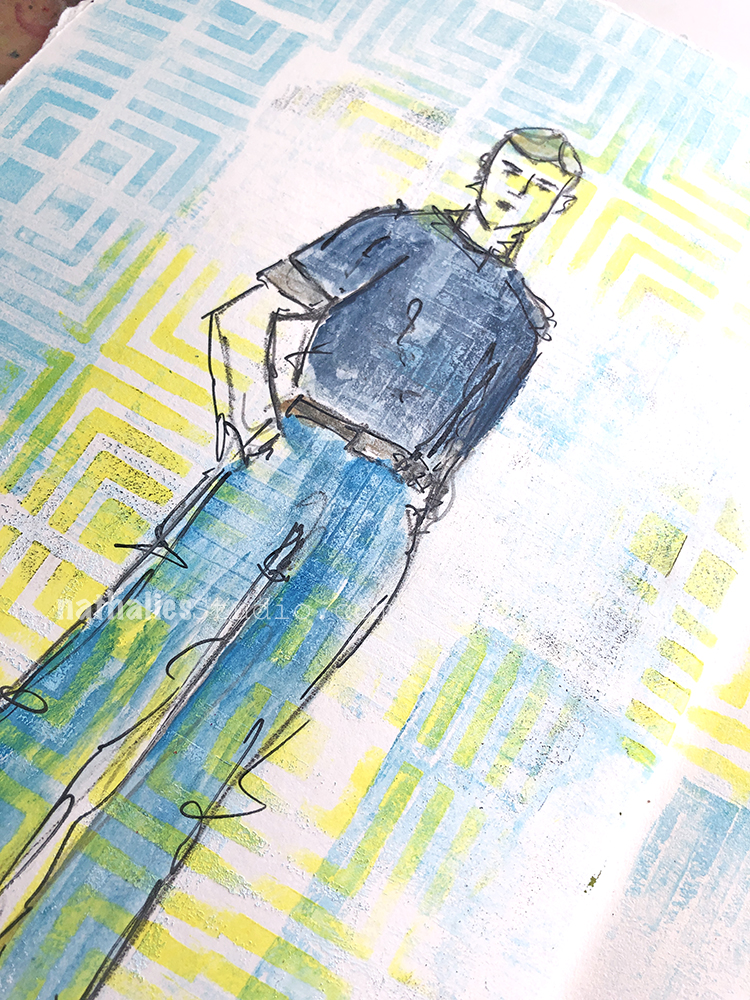 I sketched the figure over the background and then painted him partly in with Inktense Blocks- I love how the stenciled areas areas creating a pattern and texture for the clothes.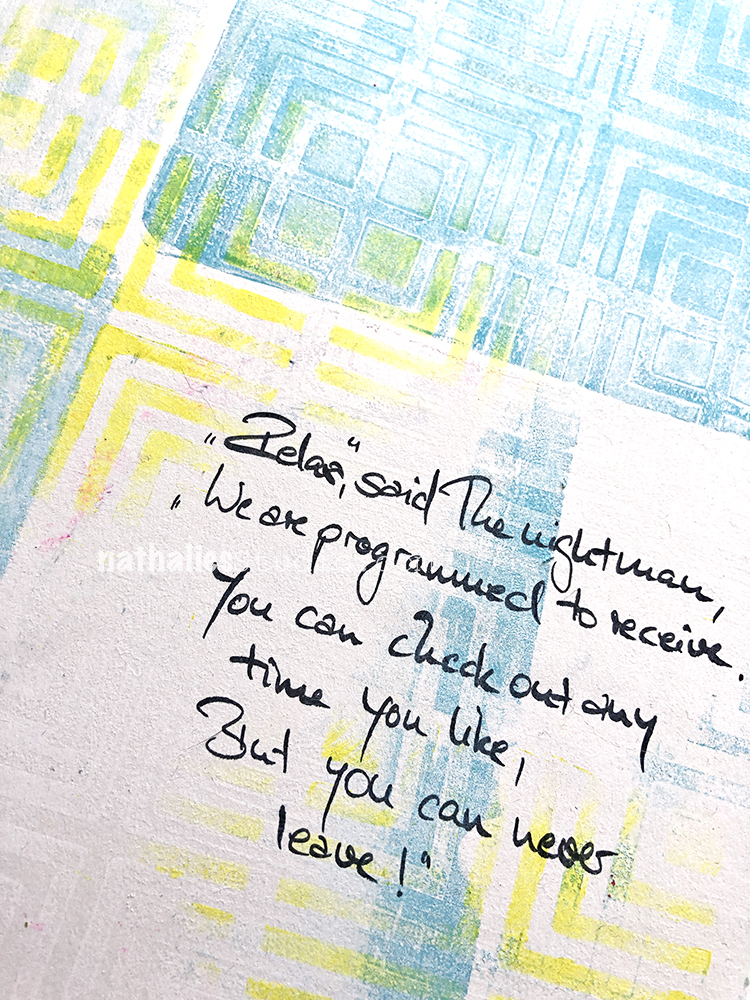 Here are the supplies I used for this prompt: