"Honey, just remember: the wand chooses the wizard" – what a fun quote.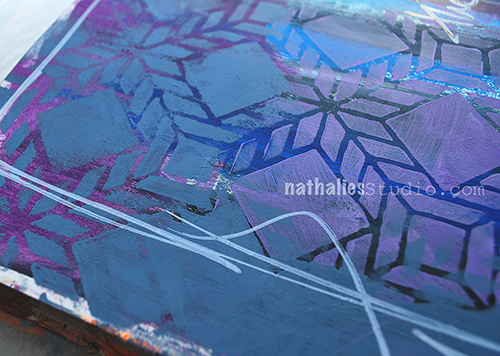 I painted the background in different purple tones and shades with acrylic paint and then used the Santiago 9×12 Stencil on top with some grey and also some purple.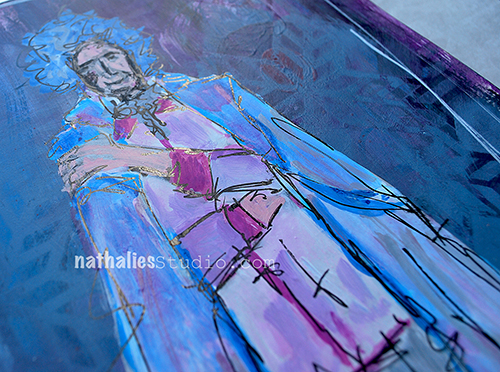 I used acrylic markers on top of a magazine image and added some detail with a black pen and a pencil.
Love the worn painted look and the stencil gave it a lot of dimension.
Here are the supplies I used for this art journal spread- some are affiliate links:

Hope you are wearing a great wand this week :)