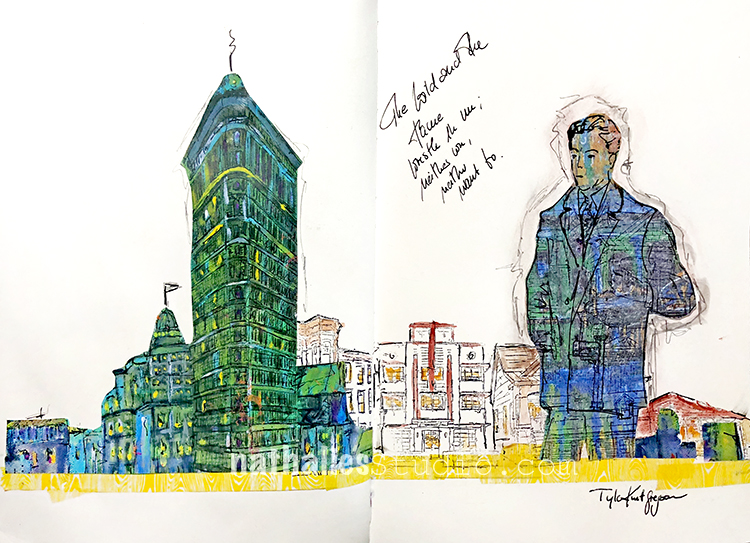 "The Wild and the Tame wrestle in me, neither win, neither want to." Tyler Knott Gregson
Love this poem – so true!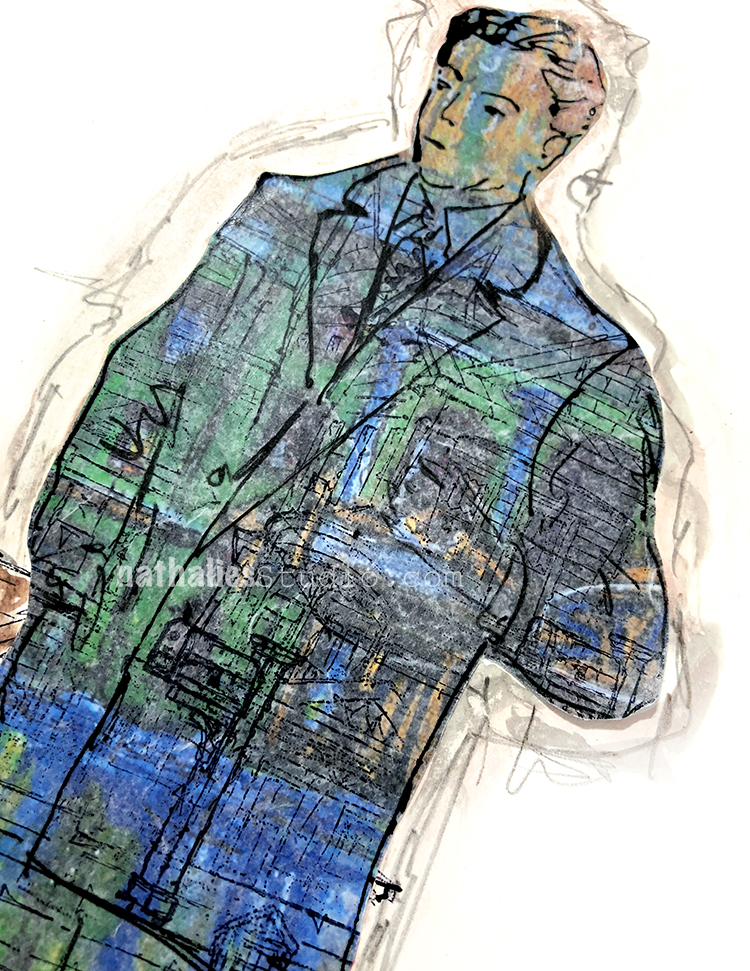 I used some of my old calendar pages with my prints as collage material – and then stamped with some of my buildings stamps. I am trying to make an effort to use more of the stuff I have been collecting for some time …what is the point to wait for the "perfect" moment- just make it the perfect moment and get some space back- LOL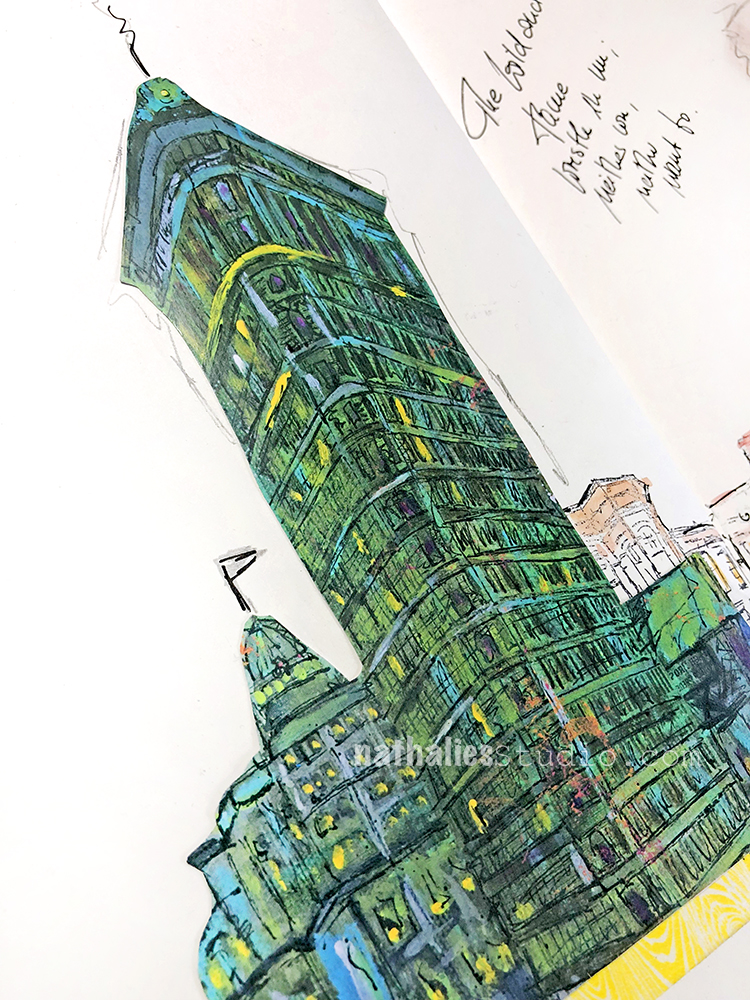 I love how the prints of my painting blend in with the Stroll stamps. The yellow stripe on the bottom is washi tape – I just thought I needed to pick up the yellow of the painting again and I love the effect. Since it is washi tape with really low and bad adhesive I applied some Gel Medium underneath to make sure it sticks.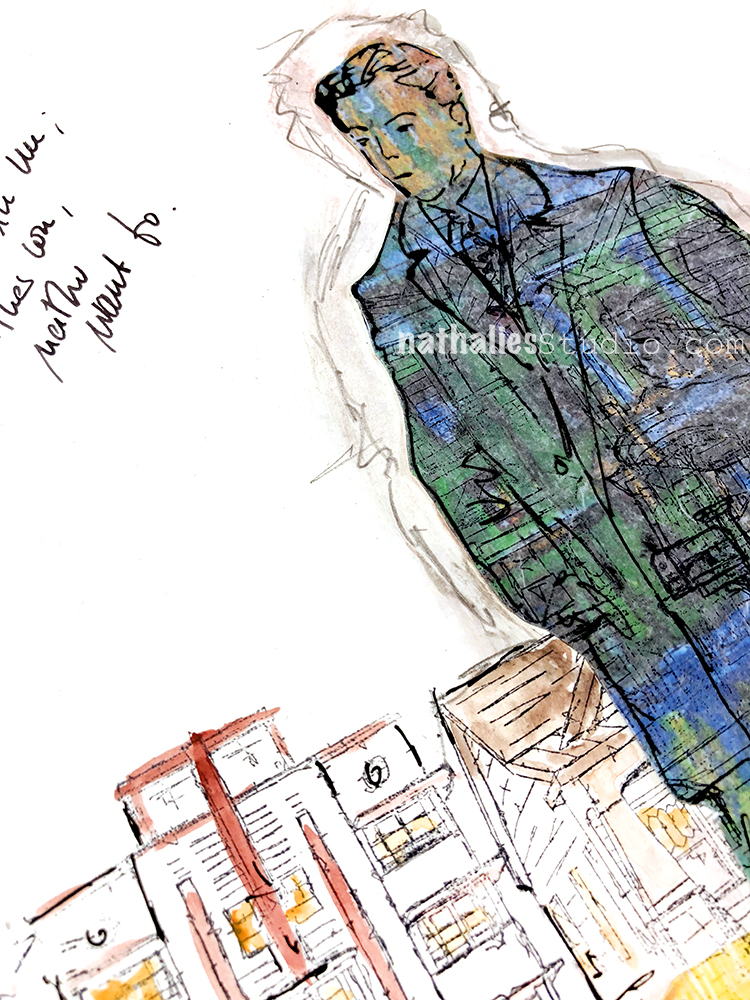 I added some Viarco Graphite for color inside the buildings- I love using those- the colors are just o beautiful.
Here are some of the supplies I used for this spread