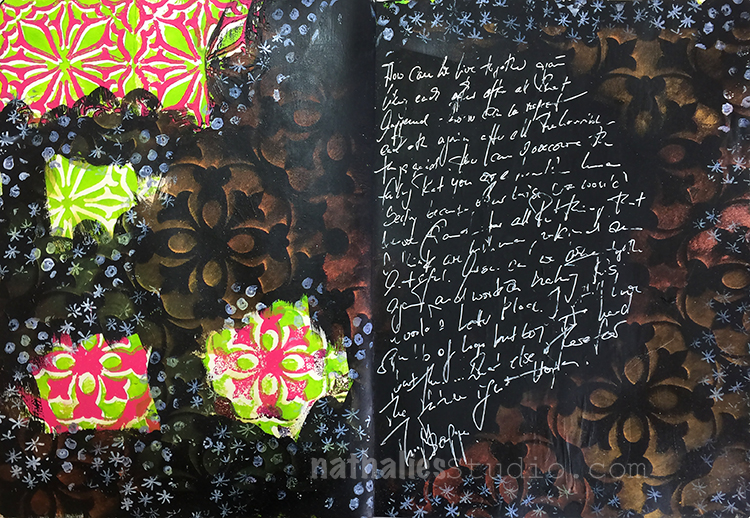 After watching Tina Walker's Creative JumpStart Video I was inspired to pull out my PanPastels. Her video wasn't about using PanPastels but she had used them in a little part of her video and that made me pay extra attention. I used to use them all the time and also teach with them and then somehow I really neglected those little pans full of pigment joy! So it was time to dust the pans off and get them out.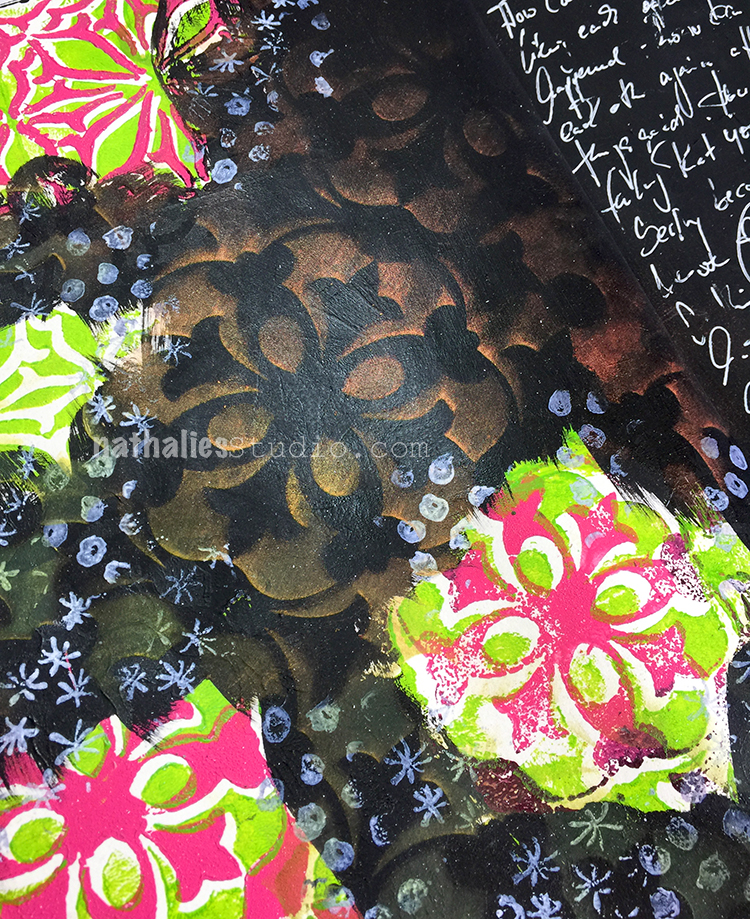 I had covered up some of the background with black gesso which I had stamped with my Versailles Positive & Negative Foam Stamp Set and my Van Vorst Positive and Negative Foam Stamp Set.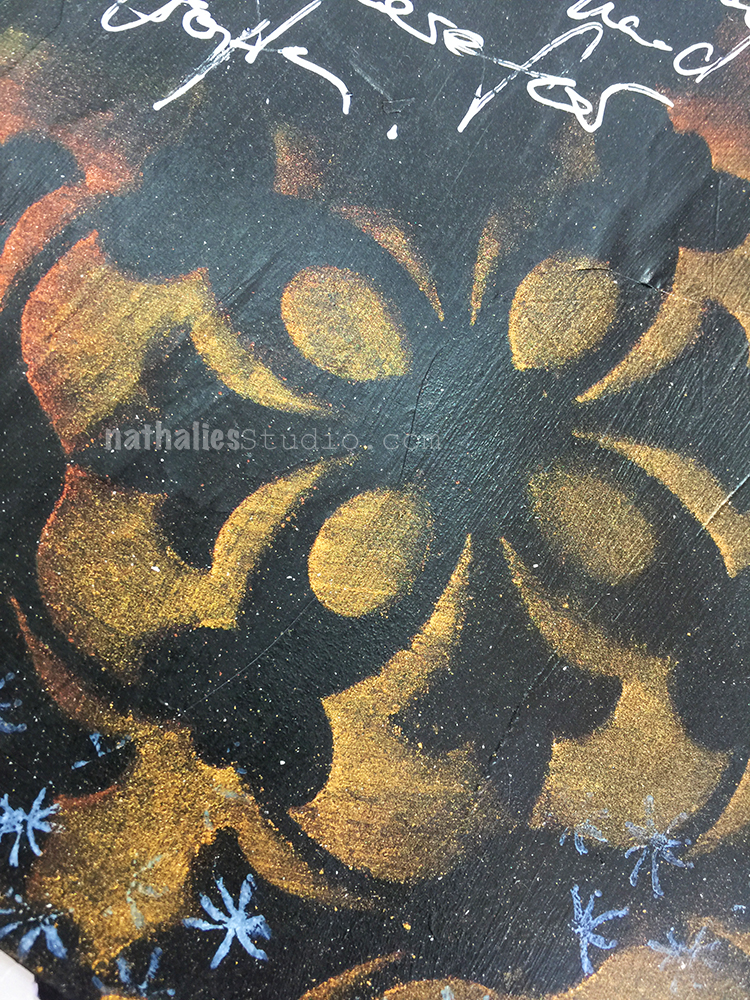 I used gold and bronze PanPastel over black gesso using my Versailles Stencil. I always love how black gesso makes the pastels really pop.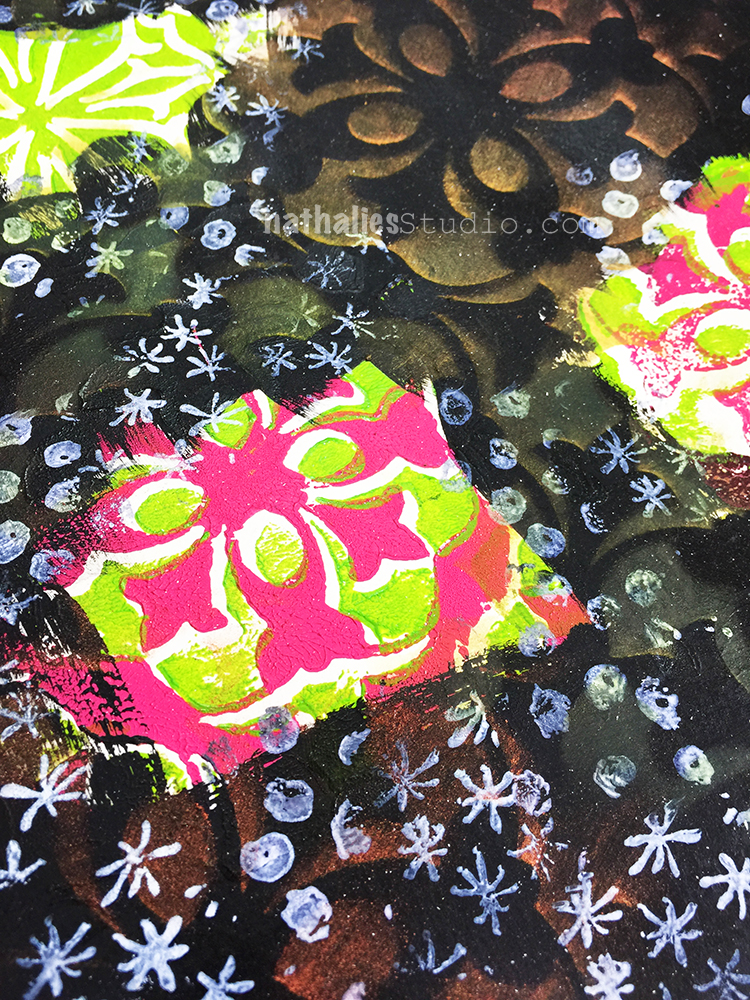 I also stamped with the white side of RubberMoon's new awesome Moonlight Duo Ink Pads. Each ink pad has a white pad next to the initial color for creating tints and I just love the white by itself. It dries permanent – yeahhhh!!! I used my Embroidery Stamp Rubber Stamp set. This page was really more a bit of a play but I had fun and I put some thoughts down as well – and it served a couple of really good purposes:
I pulled out my PanPastels again and I realized I need to use them more again!
I tried the white ink pad side of my RubberMoon ink pads and know this will be a staple in my mixed media art
I actually did something creative on a day which was filled with computer work and non creative to-do's and that prevented grumpiness
I once more realized that I do not like the look of light green and metallic color next to each other – yeah – sometimes even that is a thing to discover- LOL
I hope you are part of Creative JumpStart as well – it is such a great and supporting community and looking at everyone's project based on the daily videos is another wonderful source of inspiration. If you haven't joined yet- you can still do it – sign up for Creative JumpStart 2018 !
Here are some of the supplies I used for this spread: