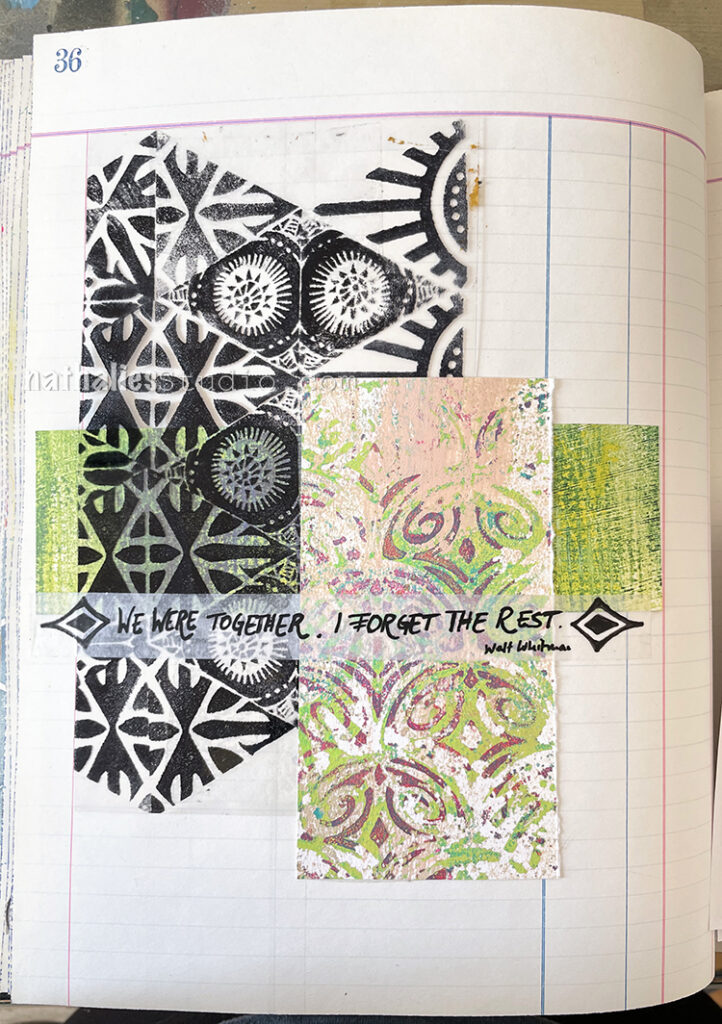 "We were together. I forget the rest." – Walt Whitman
The collage elements in this page tell quite the story. The green paper strip in the background is from a scrapbooking paper line I did for a French company back in the day …it was called Emoticon and I thought I should use it up as I still have some sheets.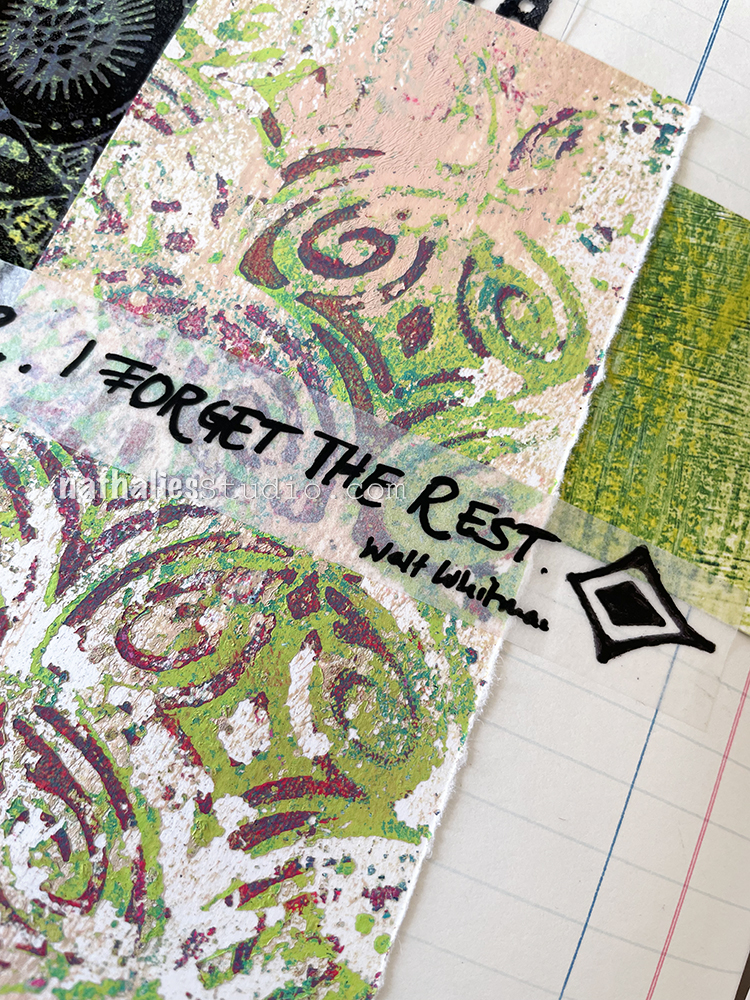 The Fairview stamped paper is from a technique and online class that I produced with Birgit Koopsen and Marsha Valk called Time Traveler. We each chose a stylistic era to draw artistic inspiration from in the course. In addition to showing a bunch of gelli printing and other mixed media techniques, we also each bound all our pages together in the end using a different bookmaking method. You can check it out here, sign up, and enjoy the class at your own pace :)
I forgot where I got the sheer adhesive backed strip from that I used to attach everything – they are strips that I think someone gave to me a while ago… They are great for journaling and stamping on (I stamped one of my Fan-fare stamps on this page) to make your own washi tape. Maybe someone knows what they are and can tell us in the comments below!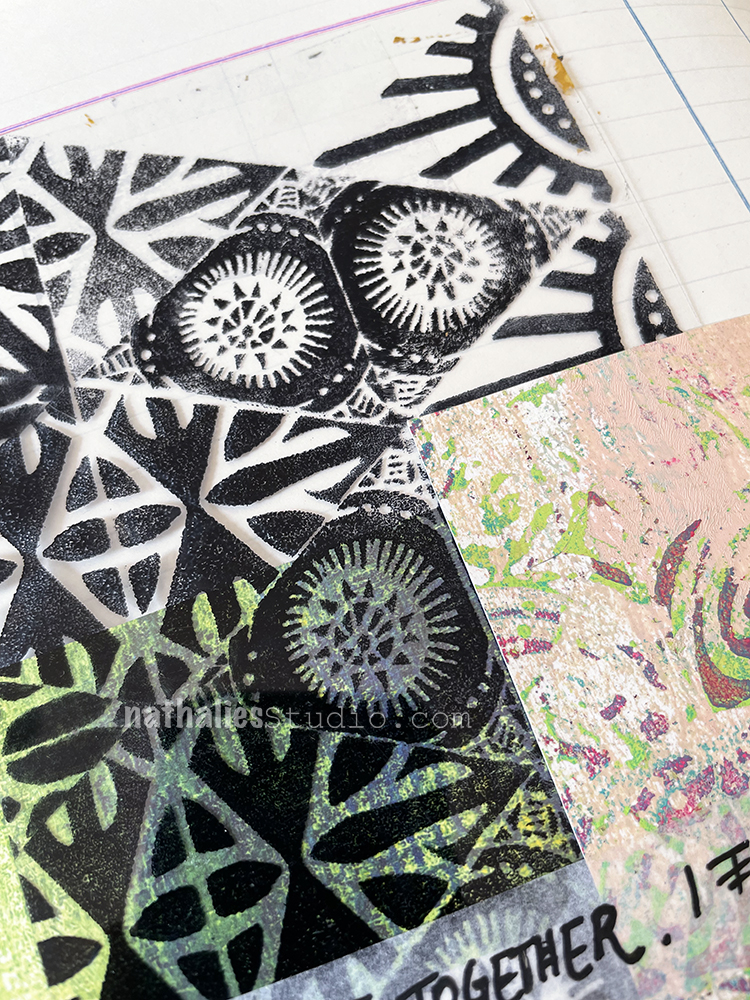 I was using my Triple Play foam stamps with stazon ink on Grafix Duralar for this element. It was part of a technique that I showed in another class with Birgit and Marsha called Beyond the Paper. As you can probably guess, the class looks at a bunch of different substrate alternatives to paper and still gets me thinking. You can check it out here and again, it's available anytime ;)
In my move I found a lot of odds and ends and am excited about finally using them – stamp and stencil samples, tests, misc products, and collage papers from my online classes.
Here are some of the supplies I used in this page: