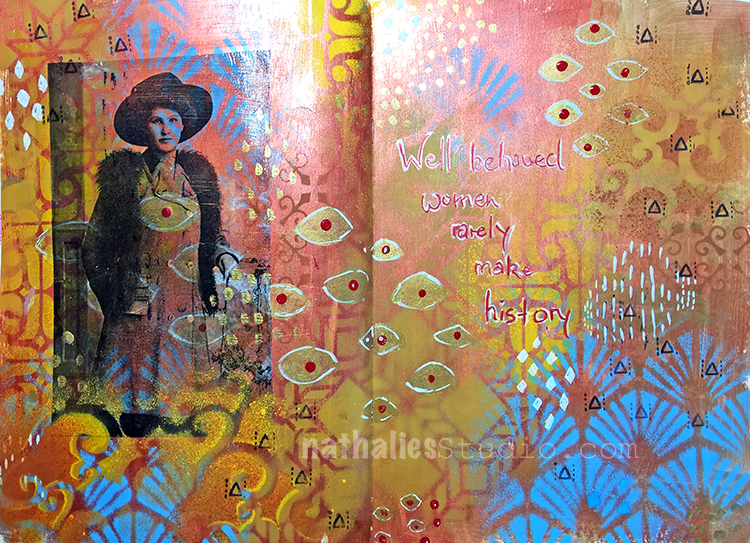 This is another Art Journal spread using my great grandmother's photo as an indirect image transfer. I love how the transparency of the image let's the background come through.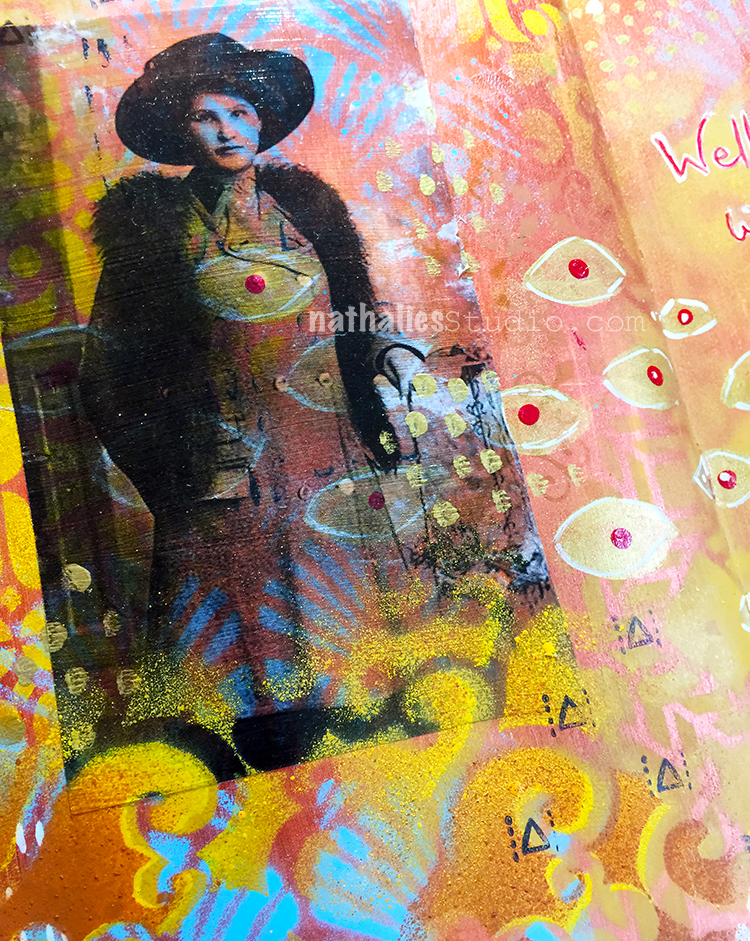 Inspired by Klimt I added hand painted and also stenciled patterns with acrylic paint and acrylic spray paint. I also inked up just part of my Numerals stamp as I thought the triangle would make a great pattern stamp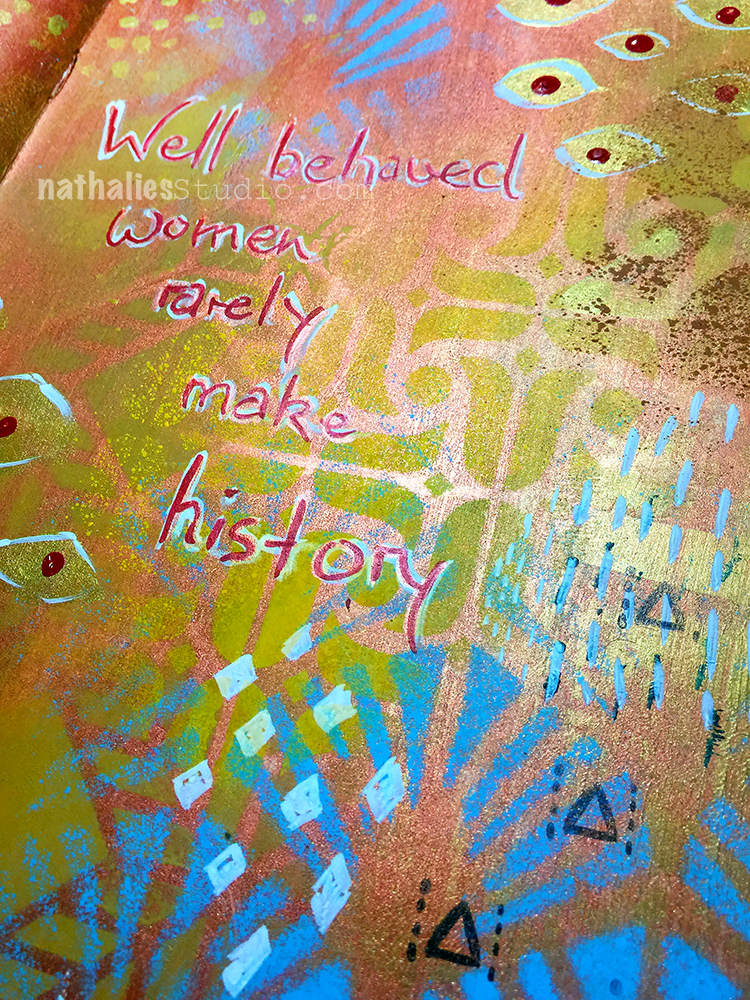 I love how this came out and I wonder if my great grandmother actually liked Klimt – she for sure liked fashion – I have a nice stash of photos of her and she always liked to dress up.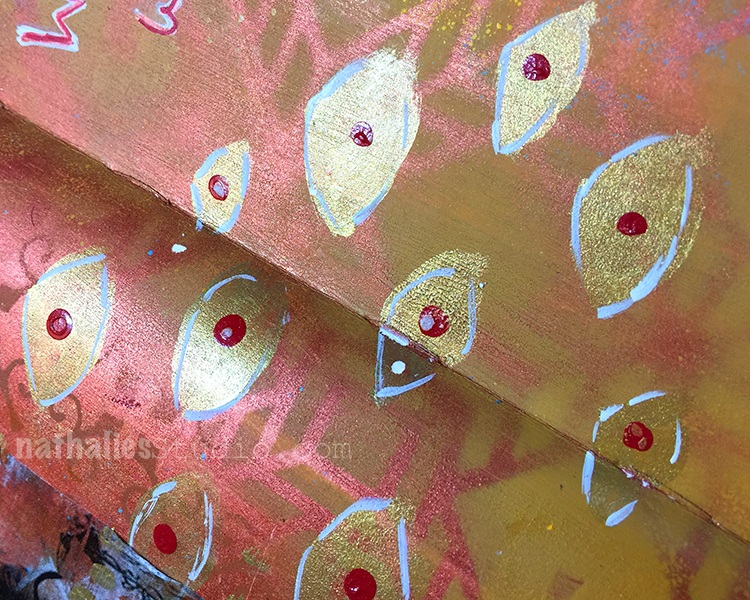 I will post soon how I do indirect image transfers – they are fun and especially work with photos that have bigger areas of white so you have a clear area that works well with the background.
Here are some of the supplies I used for this spread