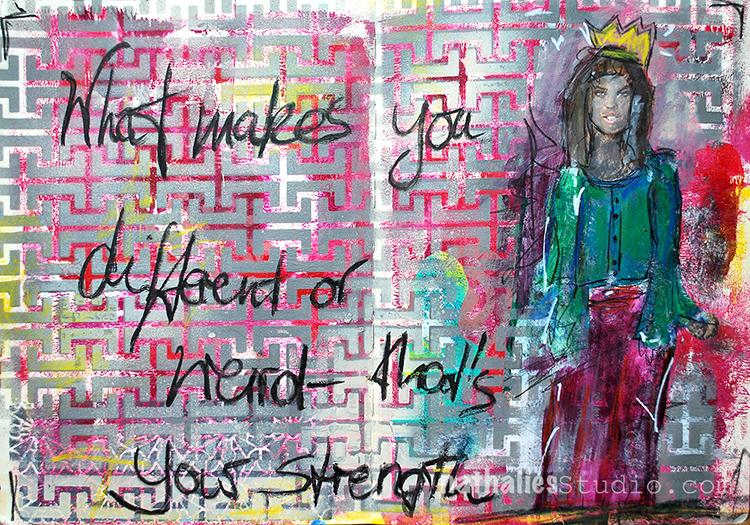 I made this art journal page with my new 9×12 Hamburg Stencil which was inspired by my hometown Hamburg in Germany.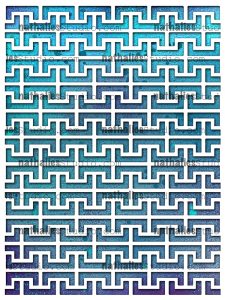 The "H" in the pattern refers to the city abbreviation of HH for Hansestadt Hamburg, and is found on license plates in the city.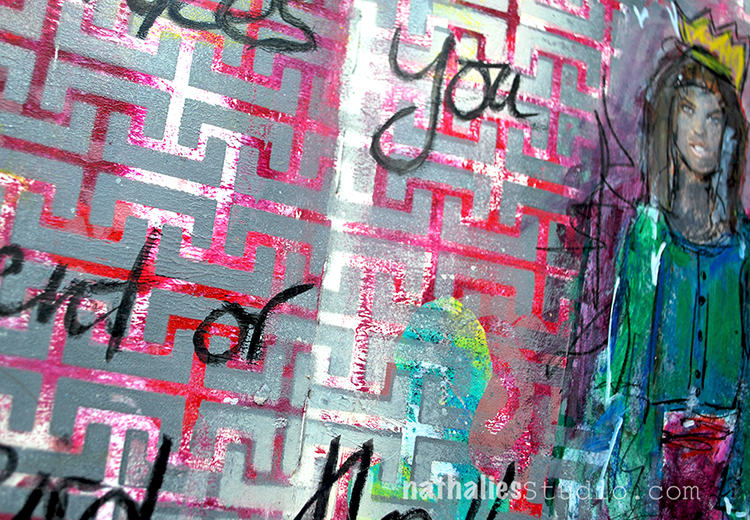 I used grey spray paint over the stencil laid over a previously painted background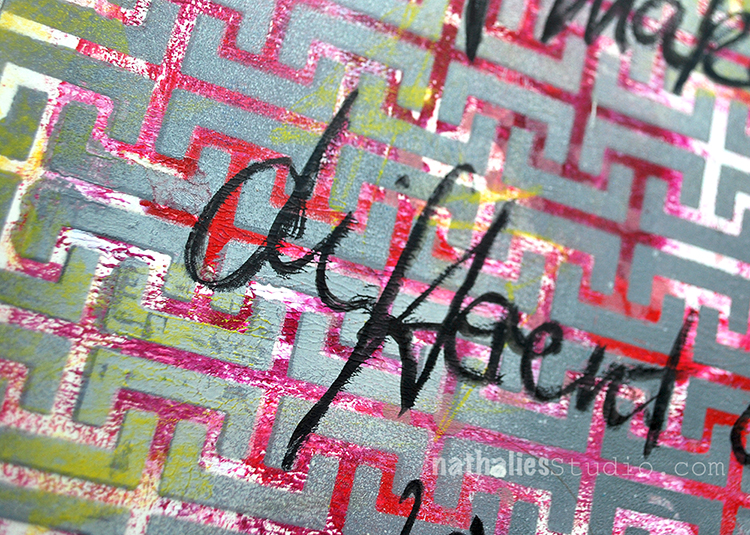 For the journaling I used the ArtGraf Varco sticks- which I love love os much and then went over the writing again with a wet brush to move the pigments.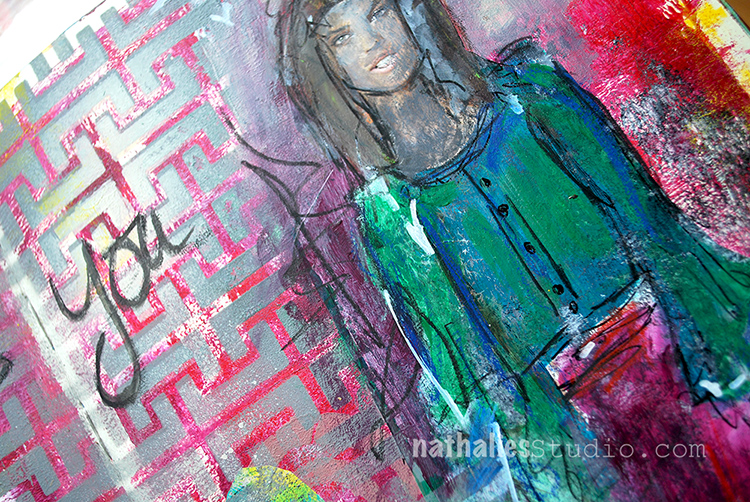 The magazine image was painted over with some acrylic markers and pencils.
Here is a supply list for the spread